Telefónica Tech blockchain platform TrustOS partnered China-based aitos.io and Fibocom for IoT device verification solution.
TrustID module also integral to blockchain-based proof of concept.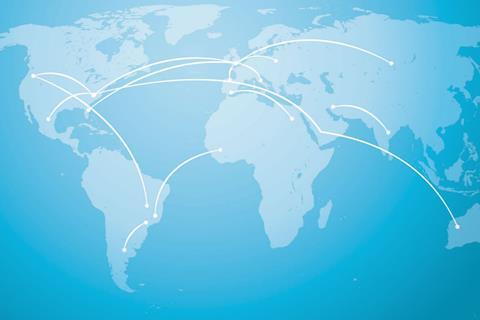 Telefónica Tech partnered wireless communications specialist Fibocom and startup aitos.io to launch a blockchain-based Internet of Things (IoT) solution.
Underpinned by Telefónica Tech's TrustOS platform, the solution is said to use blockchain-based technology, in conjunction with Telefónica Tech's TrustID identity module, to monitor IoT devices and improve the security of IoT networks. aitos.io is providing its BOAT SDK software, which is being paired with Fibocom's connected devices using Telefónica's 5G network.
TrustOS was launched in November 2019 and serves to connect business applications directly with the functionality they require, underpinned by Hyperledger Fabric blockchain technology (Telefónicawatch, #140).
José Luis Núñez, Global Head for Blockchain Businesses at Telefónica Tech, described the solution as a proof of concept, calling convergence between blockchain, IoT, and 5G "inevitable". He also made a nod to the security concerns that have grown around IoT networks. "Blockchain can play a relevant role in building trust in these ecosystems", he said. "This proof of concept is the first success story in which blockchain technology is shown to add value and add that extra layer of trust to operations".
New friends
The project marks Telefónica's first collaboration with both of the China-based vendors.
aitos.io develops enterprise solutions for data privacy and identity authentication, with a focus on IoT networks and use-cases. Based in Shanghai, named partners include chipset-maker ARM and local telco China Unicom.
Fibocom manufactures wireless modules and develops applications for IoT networks. Based in Shenzhen, it lists a number of European telcos among its partners, including Deutsche Telekom (DT) and Vodafone. In March 2021, it flagged that two of its 5G modules had achieved DT certification.

Joseph Purnell is a Staff Reporter for TelcoTitans, contributing telecoms news analysis since 2019 as part of the TelcoTitans Editorial team.