Ever‑closer Brazilian operators exploring ways to consolidate in the mobile market without falling foul of the authorities.
Determining the shape of a final deal, and clearing hurdles from Oi stakeholders, could be a drawn‑out process, and distressed fourth‑placed player still open to other offers.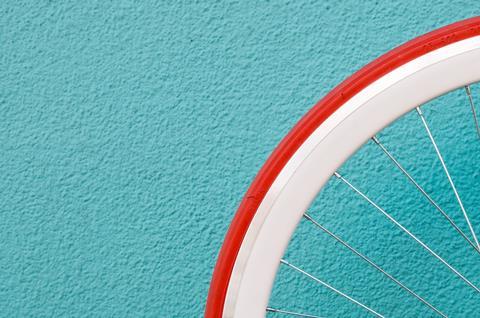 Telefónica Group and TIM Brasil confirmed they are actively working on a joint bid to acquire the mobile business assets of recovering bankrupt Brazilian operator Oi.
Telefónica and TIM have entered talks with Bank of America Merrill Lynch, which is overseeing asset sales that are part of a strategic plan for Oi to refocus on its fibre infrastructure business in the country.
Assuming successful completion of the talks, the partners will acquire the mobile assets of Oi collectively, and then reallocate customers and spectrum across the regions of Brazil to ensure the deal does not unduly undermine the competitive landscape in local markets. The deal is not at a stage where any clear indications of the cost or financial impact can be given, but TIM management suggested "huge" synergies will materialise, building from the first year post‑acquisition.
Any deal is far from certain, with Oi reiterating that no binding commitments have been made by any side, and stating that it will continue to assess its options as it sounds out market interest in a sale. As well as satisfying its board and advisors, Oi is still subject to conditions linked to its post‑insolvency judicial reorganisation plan, and these may affect the outcome. Subsequent approval will be needed from competition authority the Conselho Administrativo De Defesa Econômica (Administrative Council for Economic Defense) and regulator Agência Nacional de Telecomunicações (Anatel).
Oi's mobile interests have been valued at about BRL 18bn (€3.3bn). The business runs the fourth-largest mobile network in the country, with a 16.2% share and 37 million accesses, behind Telefónica|Vivo (33%), América Móvil's Claro (24.2%), and TIM Brasil (23.8%).
When Oi initially sought insolvency protection in 2016, it was the biggest bankruptcy declaration seen across Latin America, and it only exited bankruptcy protection under a judicial process in 2018 (Telefónicawatch, #108).
TI looking to bright side, Telefónica anticipates slo‑mo
Due to the nature of the hurdles to be cleared before a deal can be agreed and completed, management at TIM's controlling stakeholder Telecom Italia (TI) have suggested the acquisition will likely be completed in 2021.
Speaking at TI's FY19 (January 2019–December 2019) results and strategy call in March 2020, Luigi Gubatosi, Group Chief Executive, gave an "educated guess" that a formal deal could be expected by the end of 2020.
Despite the uncertain timeframe, TI appears more bullish than its Spanish partner. Recent statements from Telefónica Chief Operating Officer Angel Vilá saw reiteration of Telefónica interest in market consolidation in Brazil, but also suggested a degree of frustration at the challenges posed in doing a deal around Oi. Speaking at the Group's FY19 results presentation, Vilá said Telefónica "thought that this would be more of a form of 'speed dating', and it probably will turn out to be some 'slow‑motion dance'".
Vilá has previously highlighted challenges around allocation of Oi spectrum in a market with caps in place for operators' holdings, and the divvying up of Oi's prepaid-dominated customer base. Through the cooperation with TIM, however, these problems may be alleviated, and further remarks from Gubatosi suggest the proposal could prove a 'win‑win' for all parties.
"[The Brazilian authorities look] at this market state by state and [apply] remedies state by state. So we thought that the most reasonable way to approach this issue was to team up with somebody that would have a sort of similar but opposite [customer base] because, clearly, if Telefónica is number one in a state, we cannot be the number one. Then we're probably going to be number two and number three, and vice versa. 

"We think that it makes it much easier to have a palatable deal for the authorities if we act together and we separate. And we have historically a good relationship with Telefónica and found that they are very reasonable. And this is, again, part of our strategy to network with other people. "

— Gubatosi.
Telefónica|Vivo and TIM recently entered into an agreement to share infrastructure to minimise the cost of maintaining legacy networks, and expand availability of 4G services across the country (Telefónicawatch, #136 and #140).