Developments from across Telefónica Group entities.
TBS taps ST Engineering iDirect for further hub; former contect centre subsidiary Atento flags waning ties to Group; Group becomes inaugural member of GSMA's 5G IoT for Manufacturing Forum.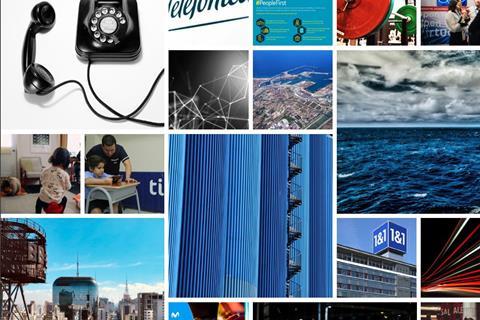 Telefónica Group
Suppliers
Former Telefónica contact centre subsidiary Atento flagged that, while it maintains a strong relationship with the telco, its dependence on the Group for revenue is continuing to decline. Overall, Atento said its revenue from Telefónica was down 19.9% in the quarter ended 31 March 2020 (Q1 FY20), which mainly reflected cessation of unprofitable programmes in Brazil during 2019, and lower volumes in Europe, Middle East, and Africa (EMEA). The changes are said to have helped boost margin, however. Atento's reliance on Telefónica business was highest in EMEA, at 51.9% of revenue, against 34.9% and 23.7% in the Americas and Brazil, respectively. In its results call with analysts, Atento highlighted that it does not see telecoms as a growth sector and is focusing on expanding in other verticals. In late‑2016, Atento flagged that it had renegotiated and extended its contracts with Telefónica in Brazil and Spain until 2023 (Telefónicawatch, #111). The Group sold Atento to private equity firm Bain Capital in October 2012, in a deal valuing the business at €1.04bn (Telefónicawatch, #70). The deal included a framework agreement committing the telco to continue contracting Atento for nine years.
Technology
Network
Telefónica Group and other tier‑one operators were flagged to be using open source software from the Open Networking Foundation (ONF), after the latter released its Continuous Certification Program. The new scheme, launched in partnership with the Open Compute Project (OCP) to promote the use of OCP‑recognised open hardware in ONF solutions, enables vendors to open up their products for ongoing test and compliance certification with ONF's open source software projects. It is intended to drive wider adoption of open networking solutions by making it clearer how projects with open hardware and open software components should be assembled. Although Telefónica is listed as a Member of the ONF, it is not one of the more actively involved Partners, which include telco peers AT&T, China Unicom, Deutsche Telekom, NTT Group, and Türk Telecom. The ONF is also involved in the Telecom Infra Project's (TIP) Open Optical & Packet Transport project, in which Telefónica is also prominent (Telefónicawatch, #142).
Telefónica Business Solutions (TBS) purchased a sixth hub from North American satellite communications provider ST Engineering iDirect. With the new facility, TBS will launch a wholesale digital satellite broadcast (DVB‑S2X)‑based satellite service for operators, serving remote areas across Latin and Central America. Aldo Montalbetti, Director of Satellite Operations at TBS, said the purchase forms part of wider efforts to "transition [TBS's] broad satellite offerings to DVB‑S2X". Operating on iDirect's Evolution platform, the hub expands on past Group contracts with iDirect. Telefónica Argentina already uses an iDirect satellite link, coupled with Huawei Technologies' infrastructure, to support fixed‑line services in the hard‑to‑reach Andes city Copahue (Telefónicawatch, #61). In Peru, Telefónica has opted for the Evolution platform to support IP‑based satellite communications services for the energy, financial services, and healthcare sectors (Telefónicawatch, #70 and #91).
Partnerships
Telefónica joined cross‑industry heavyweights as an inaugural member of the GSM Association's (GSMA) 5G Internet of Things (IoT) for Manufacturing Forum. The forum aims to investigate and promote use‑cases, develop resources for deployment, and build partnerships and ecosystems. Other founding 'contributors' include AT&T, KDDI, and Vodafone. Verizon Communications is also on the list, and Shamik Basu, Director of IoT Product at the operator, participated in a virtual panel alongside Andres Escribano, Director of IoT, Big Data, New Business & Industry 4.0 at Telefónica, to launch the forum. The IoT WebTalk, which took place on 12 May 2020, was apparently attended by fewer than 90 people, and did not escape without its fair share of technical hitches. Nor did it deliver on its promised 'interactive' panel as time ran out quicker than intended. The webinar had a heavy focus on existing Industry 4.0 use‑cases, presented by representatives from Airbus (automation at a Hamburg hangar) and Dutch telco KPN (robotics and low‑latency monitoring at a Shell oil refinery).
Products and services
Telefónica Innovación Alpha filed an application for a new trademark, Koa Health, which appears to be for a mobile application related to "health, happiness, and well‑being". The application included reference to software design and development for mobile applications, with a focus on the provision of self‑help information. The Alpha Innovation project was established in early‑2016 to focus on long‑term innovation and research to develop new disruptive technologies (Telefónicawatch, #104). Alpha Health is an element of the project's 'moonshot' research programme, also featuring a separate Alpha Energy project that ended in March 2019.
Latin America
Brazil
Telefónica|Vivo flagged the cessation of its partnership with mobile virtual network operator (MVNO) Mais AD. Subscribers were given until 5 April 2020 to migrate to a Vivo plan or to request a portability access code to subscribe to a competing operator's plan. The MVNO joint venture was founded in 2015 by Vivo (as connectivity and infrastructure provider) and church association Assembleia de Deus (AD), but is said to have faced problems since inception. AD pledged to attract one million users in the first year, but the MVNO closed its doors with only 1,600 active users. It appears to be a fiscal impasse that drove Vivo to tear up the contract, however. AD alleged that Vivo had failed to pay it BRL 17m (€2.72m) for SIM card activations, while Vivo said it was still awaiting implementation fees from 2015. Brazilian regulatory authority Agência Nacional de Telecomunicações will judge on dispute.
Colombia
Telefónica Colombia (Movistar) conducted what it called the first trial of 5G technology in the country, in collaboration with Huawei Technologies and the Bogotá District Health Secretariat. Geared towards helping detect cases of COVID‑19, the test made use of a temporary, 3.5GHz licence freed up by the Ministerio de Tecnologías de la Información y las Comunicaciones (Ministry of Information Technologies and Communications/MinTIC) for an initial period of six months. According to MinTIC, Movistar installed 5G nodes connected to thermal imaging cameras at the entrance of the District Health Secretariat and Public Health Laboratory in the capital Bogotá, in order to monitor employees' body temperature. MinTIC is reportedly accepting submissions for use‑cases that help control the spread of the coronavirus. The process is open until 29 May 2020, with Movistar Colombia said to have two more proposals pending.
Peru
Internet Para Todos (IpT), the rural wireless business set up by Telefónica Peru, the Development Bank of Latin America, Facebook, and IDB Invest — announced it had connected more than 1.5 million Peruvians. Created as an open access wholesale rural mobile infrastructure operator, and launched in May 2019, IpT aims to bring mobile broadband to remote populations where "conventional telecom infrastructure deployment is not economically feasible" (Telefónicawatch, #134). The initiative aims to connect more than 30,000 rural communities by 2021. IpT also functions as a Telefónica testbed for OpenRAN technologies developed under the auspices of the Facebook-led Telecom Infra Project (Telefónicawatch, #108 and passim). Altiostar, Loon, and Parallel Wireless have flagged involvement in the venture, as enablers (Telefónicawatch, #139 and #141).
Europe
Germany
Telefónica Deutschland (O2 Germany) refrained from directly commenting on new developments in a long‑running dispute between Telekom Deutschland and its rivals over access to shared copper cables in older buildings. Germany's Bundesnetzagentur (Federal Network Agency/BNetzA) published a second partial decision on the dispute, which was again criticised by Telekom rivals as giving priority to the incumbent's controversial vectoring technology over fibre‑to-the‑building lines, thus giving it a competitive advantage. The country's Bundesverband Breitbandkommunikation (Federal Broadband Communications Association/BREKO) has claimed the BNetzA is effectively handing Telekom a "quasi‑monopoly" over cabling that connects access points in cellars to apartments in older buildings. O2 Germany is one of 28 entities named in an administrative proceeding challenging the regulator's approach, with others including Vodafone Germany.
Telefónica Deutschland (O2 Germany) was said to be seeing some traction through its 2019 internet TV partnership with waipu.tv, although subscription numbers still appear modest (Telefónicawatch, #135 and #136). freenet Group, the German media and telecoms player that owns waipu.tv, said the service had 453,000 paying subscribers by 31 March 2020, which marked a 166,000 increase on a year earlier, and with net additions of 44,200 in the first quarter of 2020. It did not disclose O2's share of those users, but freenet Chief Executive Christoph Vilanek claimed the partnership was "doing really well". However, the year‑on‑year growth in the quarter is not markedly better than rates waipu.tv had been achieving without the O2 deal. In Q1 FY19, the business had reported annual growth of around 150,000 customers, and quarterly adds of around 35,000.
Spain
Telefónica did some more deal-making with Asterion Industrial Partners, an infrastructure investment management group. For an undisclosed sum, Asterion acquired Telefónica España's entire domestic microwave radio-link portfolio. Through a "long-term contract", Telefónica España will now lease capacity on the network. The portfolio comprises 10,800 microwave links (and around 13,000 circuits), serving mainly low-density areas. "Telefónica's radio-link network is one of the largest in Spain and has best-in-class interconnection with Spain's deepest fibre network", maintained Asterion. In May 2019, Telefónica agreed the sale of eleven data centres across seven countries to Asterion, for €550m (Telefónicawatch, #135). Telefónica said it will continue to offer its portfolio of services from 23 data centres, including those sold as part of the Asterion deal.
The Walt Disney Company disclosed that its Disney+ steaming service had surpassed 50 million subscribers worldwide by early‑May 2020, fuelled by launches in Europe — including the UK and Spain where it is partnering with Telefónica. Disney added seven million Disney+ subscribers in the three months to 28 March 2020, just after the European launch — but in the subsequent period to the results presentation on 5 May 2020, subscriber numbers spiked from 33.5 million to 54.5 million. The service went live in multiple European markets on 24 March 2020, including in Spain (where it is available as an integrated offering within the Movistar+ pay‑TV platform) and the UK (where O2 has an exclusive mobile streaming partnership for the service). However, Disney did not break out figures by country or region, and post‑quarter activity also included a launch in India. Telefónica has not commented on subscribers in its key markets, beyond noting successful launches as part of the Group's digital consumer strategy (see separate report).
Telefónica España (Movistar) concluded negotiations with the CCOO and UGT unions for 800 employees of its pay‑TV Movistar+ subsidiary, guaranteeing an annual salary increase of 1.5%, as well as a job guarantee, until 2022. The new deal also includes, for the first time, health insurance, with a contribution of €250 (representing 50% of the cost) from Telefónica, which will be fully subsidised by the operator from 2021 through "flexible remuneration". An additional bonus payment of €150 for each employee for 2019 was also incorporated, rising to €200 for 2020 and 2021.
Telefónica España re‑issued mobile app Adrià en Casa, a collaboration with chef Ferran Adrià. The app now focuses on lockdown-friendly recipes and walks users through 31 three‑course menus. Adrià has been a Telefónica Brand Ambassador since 2010 and worked on several marketing campaigns for the operator (Telefónicawatch, #56, #59, #69, and #88).
UK
The UK's mobile network operators (MNO), including Telefónica UK (O2 UK), began working with the Mobile Ecosystem Forum (MEF), the National Cyber Security Centre, and the financial services industry to address fraudulent SMS messages seeking to exploit the COVID‑19 crisis. The collaboration is targeting bogus text messages designed to appear from a trusted sender and seeking to trick consumers into sending money or sharing their account details. It focuses on the existing MEF‑developed SMS SenderID Protection Registry that limits the ability of fraudsters to send such messages by enabling institutions to register message headers used to identify their organisation in communications. Operators can then block messages using these IDs, or other similar but unofficial variants, if it appears they are being sent by unconnected third parties. An ongoing trial, involving 14 banks as well as numerous government agencies and messaging platforms, is being supported by O2 UK and rival MNOs under the umbrella of trade association Mobile UK. The pilot is said to have resulted in a significant drop in fraudulent messages.