Telefónica COO again questions whether Telefónica should now be seen as a dominant player.
Vodafone said to be exploring options for its fixed assets in Spain.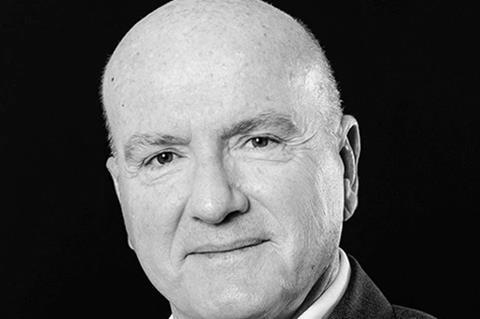 Telefónica Chief Operating Officer Angel Vilá said any consolidation in a "fragmented market" such as Spain is welcome because it will bring greater rationality to retail and wholesale telecoms markets, and allow for higher investments in future network technologies as well as better returns on invested capital.
In answer to a shareholder question at the Group's Annual General Meeting, Vilá (via an interpreter) described the proposed merger of Grupo MÁSMÓVIL with Orange Spain as "very positive" for the "sustainability of this sector", although he does not see it gaining regulatory approval before 2023.
The COO also indicated that the combined enterprise value of €19.6bn provided a "better implicit value" that does not reflect the current market.
Orange Group announced in March 2022 that it was in exclusive talks with MÁSMÓVIL on the creation of a 50:50 joint venture in Spain. Orange Spain is valued at €8.1bn while MÁSMÓVIL, owned by Lorca JVCO following the group's acquisition by private equity firms Cinven, KKR, and Providence Equity Partners in 2020 (Telefónicawatch, #144), was assessed at €11.5bn.
The ramifications of the proposed merger are huge, especially with regard to the competitive position of Spain's four operators and the regulatory environment.
Orange has already estimated that the combined entity would have revenue of more than €7.5bn, placing the JV in second place, with Vodafone Spain reporting €4.2bn in FY20–21 and Telefónica España €12.4bn in FY21.
However, the new JV looks set to dominate in terms of mobile and fixed-broadband subscriber numbers. Indeed, a Reuters report estimated that the new entity would control about 40% of the contract mobile market and 43% of the fixed-broadband sector, although Telefónica would still lead in the landline telephony field. Vilá also noted that Telefónica would continue to be the "leader in profitability".
According to Vilá, should the merger take place, it would no longer make sense to consider Telefónica as a dominant player in these markets. He echoed recent comments by Telefónica Group Executive Chairman José María Álvarez-Pallete about regulations that apply to telecoms operators but still fail to adequately address the impact of newer, competitive digital platforms.
Vilá pointed to the example of pay-TV services in Spain, where Telefónica is considered the dominant operator because it accounts for three million of the six million officially registered pay-TV subscribers.
According to Vilá, a further eight million users pay for TV services via streaming platforms and OTT services. "The total market is more than 15 million" subscribers, he highlighted, adding that "in this market, we are not the dominant operator".
With the arrival of Web3 and the metaverse, "now is the time that the authorities need to reconsider their competition policy, especially in terms of the joint venture being negotiated by Orange and MÁSMÓVIL", he remarked.
Cani Fernández, President of Spanish regulator Comisión Nacional de los Mercados y la Competencia, has provided assurances that current regulations governing Telefónica in its domestic market will be reviewed if a proposed merger of two rival operators is successful and creates a bigger player on the market.
Vodafone figuring out its future
Meanwhile, the planned merger of MÁSMÓVIL with Orange Spain has been seen as a major blow to Vodafone's Spanish aspirations. Indeed, along with Italy, Spain has been a persistent drag on Vodafone's European performance. In 2021, Vodafone Spain said it was to axe as many as 515 staff — equating to 12% of its workforce — in a further attempt at shoring up profitability (Vodafonewatch, #199).
Reports now suggest that the Group is exploring a full or partial sale of its fixed network in the market. According to Expansión, which quoted unidentified sources, Vodafone is studying various alternatives for its fixed assets in Spain.
Last year, reports surfaced that Telefónica España was trying to convince Vodafone Spain to turn off the hybrid fibre coax network it inherited through the 2014 acquisition of ONO and use its fibre-to-the-premises network instead.
Regional operator Onivia Networks was said to have proposed an alternative suggestion that involved keeping the HFC cable network and migrating it to FTTP technology.
The former ONO network has been fully upgraded to Gigabit DOCSIS 3.1 technology (Vodafonewatch, #122 and #170). However, Vodafone Spain will have to decide whether to continue upgrading the network or migrate its approximate 7.6 million HFC cable lines to fibre.
Vodafone Spain, which has a somewhat patchwork next-generation network footprint, already has a wholesale arrangement with Telefónica. The relationship, formed in 2017, is believed to have been renewed and revised in March 2020, prospectively giving Vodafone full FTTP reach across Spain (Vodafonewatch, #187). Furthermore, Vodafone has FTTP network-sharing relationships with MÁSMÓVIL and Orange Spain.
In its results to 31 December 2021, Vodafone indicated that it reached 27.1 million Spanish households with NGN services, of which 10.6 million are through its own network and 16.5 million via wholesale relationships.

Anne Morris is a freelance journalist, editor and translator. She has been working as a reporter and news analyst for TelcoTitans since 2016.