CTIO highlights 'co-creation' role played by partners such as Salesforce.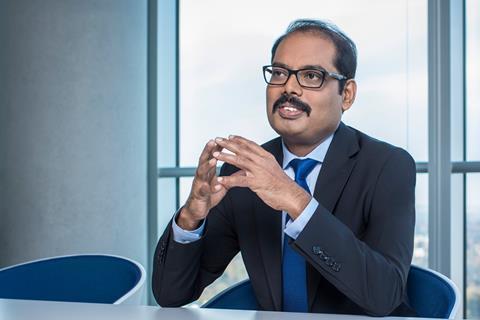 Mallik Rao, Chief Technology and Information Officer of Telefónica Deutschland (O2 Germany), signalled that the planned overhaul of the operating business's IT architecture is now well underway and claimed it provides a rare example of a bold transformational programme instigated by a telco (Telefónicawatch, #151).
"Normally in Europe, and most of the telecommunications sectors, you see people not doing any big transformations [which are a] no go in any board. People try to do a wraparound the old legacy systems and try to expose the APIs towards the external world to deliver a better customer experience", Rao explained.
While conceding that this was O2 Germany's approach in the past, Rao said the OB had recognised it was time for it to take a "big bold step". The transformation programme was kicked off about six months ago, and is intended to have a major impact on the cost of service delivery within the next three years, and deliver a substantial reduction in costs by 2025.
Rao said the three main target outcomes are to: speed time to market by 50% compared with the previous twelve months; improve the customer and partner experience, with a focus on ensuring that Telefónica is easier for partners to do business with; and reduce costs by at least 50% through the adoption of cloud-native solutions "across the board".
Howdy partner
Rao was speaking during a webinar hosted by Salesforce, which is also its CRM solution partner for the transformation programme, and one of at least five partners to have been selected by O2 to underpin the programme.
The OB is using Salesforce Vlocity for the B2B stack, while Australia-based IT software and services provider Hansen Technologies is providing the consumer stack. IT support systems giants Tech Mahindra and Wipro were announced as two core IT providers in February. In March, O2 also selected Matrixx Software as its "monetisation partner".
Rao said Salesforce was chosen because its solution: is cloud native, "which was mandatory for us"; provides sufficient flexibility to adapt to O2's needs; and offers the ability to configure rather than write code. Salesforce places a focus on declarative and low-code development, among other technology enablers.
Looking ahead, Rao highlighted 5G as a "great opportunity", with a particular focus on industrial use-cases. He hauled up the OB's collaboration with Mercedes-Benz Cars as an example here. The automaker officially opened Factory 56, an all-digital production facility underpinned by an O2 5G campus network, in September 2020.
The CTIO also pointed to Telefónica's collaboration with AWS and Ericsson on the development of cloud-native solutions, and emphasised the importance of the "co-creation" of new solutions with partners within the industry ecosystem.
"However, I think the biggest challenge for all of us is going to be how do we monetise these use-cases, how do we price it, how do we take it to market, and how can we repeat use-cases from one industry to another industry", he added.
Rao said 50% of O2 Germany's revenue comes from retail and 50% from partners such as mobile virtual network operators. He said O2 supports close to ten MVNOs in Germany.
O2 Germany has acknowledged the ramshackle complexity of its current IT set-up, created as a result of 25 years of organic and inorganic growth and change within the OB. Andrew Hansen, Chief Executive of Hansen Technologies, has also suggested that the O2 transformation programme could serve as a blueprint for other Telefónica businesses, although he noted that "only very initial conversations" had taken place elsewhere.

Anne Morris is a freelance journalist, editor and translator. She has been working as a reporter and news analyst for TelcoTitans since 2016.