After a difficult start, Telefónica's home security JV is developing new services.
Launch of personal security offer marks new commercial phase for Movistar Prosegur Alarmas.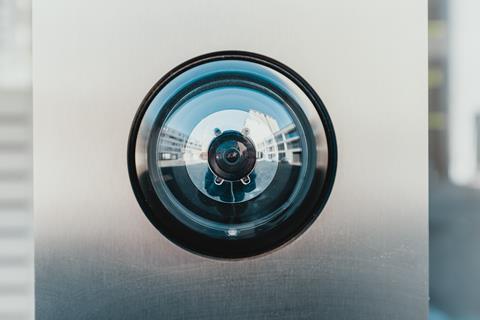 With the launch of a personal security service in Spain, Movistar Prosegur Alarmas (MPA), Telefónica España's home security joint venture (JV), appears to have found its mojo for creating new digital services after a rocky start earlier this year.
The JV was announced in 2019 — when Telefónica Group agreed to acquire a 50% stake in Prosegur Alarmas, the Spanish alarms business of private security services provider Prosegur — and launched operations in early-March 2020, following unconditional approval by the European Commission (Telefónicawatch, #138, #140, and #141).
But the start of MPA coincided with the onset of the COVID-19 pandemic in the country, and resulting lockdown measures that halted trading for many small businesses. Prosegur reported in July 2020 that MPA was not able to meet its initial sales forecasts (Telefónicawatch, #146). During the weeks after the venture's launch, attention was diverted away from new services and customer acquisition and instead focused on the economic fallout from the pandemic, especially the closures of small businesses that put customer retention and churn rates under pressure. MPA noted that it did not begin more constructive commercial activity until mid-June 2020.
MPA expands security offer outside the home
The launch of ContiGo ("With You") signals that MPA is no longer firefighting as a business, but up and running with new service development that combines Telefónica's network connectivity with the home alarm application. ContiGo is a personal security service provided via the MPA smartphone app that features an SOS button and "Countdown" service for people when outside their homes.
The SOS button enables users in potentially dangerous situations to record audio and video clips and send them, along with the person's location data, to an Alarm Receiving Centre (ARC). The ARC then tries to contact the person and, if there is no response, contacts emergency services.
Countdown uses location data to check users have arrived safely at their destinations, with the ARC alerting emergency services if the arrival is not confirmed. MPA will offer ContiGo for free for the first six months for new and existing customers, after which it will cost €3 per month per user, with no limit on the number of users.
A second attempt for connected security
With the MPA joint venture, Telefónica is taking a more robust approach to integrating security services into its wider offering. The operator was forced to shutter a former Movistar VeriSure Hogar smart-security solution in 2018, which appeared to be prompted by the withdrawal of services from Prosegur rival Securitas Direct (Telefónicawatch, #98 and #127).
MPA's portfolio includes: an alarm connected to the ARC; a video camera with two-way audio; video recording for residential customers; 24-hour video recording for business customers; the MPA smartphone application; three hours' back-up power supply in the event of a power outage; and the Acuda key holding and alarm response service.