Targets on profit and revenue for the year achieved, but Group now guiding for a period of 'low and slow' progress on key financial metrics.
While financial growth looks hard to come by, Álvarez‑Pallete is aiming to create a higher purpose for Telefónica and drive engagement with his transformation plans.
Although headline benefits may take time to build as digital services bulk up, the Group is to emphasise improvements in cash flow to assure investors.
Coronavirus impact may derail short‑term plans, while adding impetus to attempts to focus on a mission.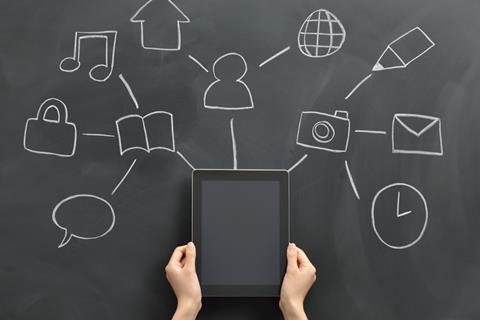 Telefónica Group published its results for the twelve months and quarter to 31 December 2019 (FY19) and reinforced its message that it is creating a new digital company. The results, published before the full impact of coronavirus (COVID‑19) reached Europe, saw management lead with an emphasis on stability, profitability, and — particularly — social responsibility.
However, while the Group is pursuing its digital strategy, and focusing in on its four core markets, the challenge across all its operations of replacing legacy revenue will make it difficult to demonstrate success at headline level. Management is emphasising that there is no quick fix, and although digital services are growing substantially year‑on‑year, new service gains are struggling to match legacy declines.
The Group could perhaps be seen as a gas‑guzzling diesel juggernaut accustomed to barrelling forward on gathering momentum, which for a sustainable future is switching to a cleaner, albeit currently underpowered, hybrid engine. For now, Telefónica is heralding the long‑term benefits of its more sustainable model, hoping that its new growth engine can eventually match the capacity of its old one, while also taking streamlining steps to become aerodynamic.
Conference call: execs struggle to cut through the business speak
Surrounding the results, Telefónica is increasingly adding a modern digital sheen to its unveiling of the data, with multi‑lingual video talking heads from top management, and a slick dedicated website featuring infographics and press briefings. On the investor conference call, however, the enthusiasm and ambition of plans often appears stilted. The remote nature of the call may contribute to the artificial atmosphere alongside the formal business English and largely deadpan delivery from the leadership trio.
Chief Financial & Control Officer Laura Abasolo has the inevitable, detailed‑driven data to deliver, but is generally a limited presence on the calls.
Chief Operating Officer (COO) Ángel Vilá leads the Q&A, and there is a sense that the executive is straining against the confines of the format, with flashes of more colourful language alluding to him being a betting man, or making comparisons of international acquisitions with "speed dating" and "slow dances". This is accompanied by a pragmatism on market conditions, and a bullish defence of the Group's record in the field, which gives the sense of the hands‑on oversight that underlines his COO role.
Meanwhile, José María Álvarez‑Pallete appears more focused on the longer term strategy as Executive Chairman. It is in that role, however, where his predilection towards detail still comes into conflict with his portrait of grand ambition for the Group.
Álvarez‑Pallete strives for purpose, but slips into a numbers game
In introducing the results, Group Executive Chairman José María Álvarez‑Pallete attempted to give the Group an overarching purpose — becoming a sustainable and responsible digital business.
Álvarez‑Pallete highlighted digitalisation as a central tenet for a low‑carbon future, and identified Telefónica's commitment to United Nations' goals on sustainable development, and its intentions to support diversity and equality within the Group and beyond, as key motivations for the new strategy unveiled at the end of 2019 (Telefónicawatch, #139).
Ironically, it was when explaining the reasoning behind these decisions and commitments that the picture became muddied, as a result of several slides attempting to simplify and break down the process.
The Telefónica chief talked of the five strategic decisions that were the impetus for the 'New Telefónica' plan, which were based on three axes and intended to create a new sustainable model built on three pillars. These three pillars appear related, but not directly mappable to, the three axes that entail:
Prioritising key markets.
Leveraging infrastructure strength for growth.
Becoming more agile and efficient.
However, cutting through the equations, it can be seen that Telefónica will going forward focus on meeting the following goals, with strong corporate responsibility vibes:
Growth — centred on next‑generation networks and digitalisation. This was flagged as a way of battling climate change more than boosting revenue or profitability. Improving remote and rural access was also positioned as a boost to social inclusion.
Efficiency — the Group is solidly framing efficiency as an environmental consideration, highlighting commitments to targets aimed at lowering global temperature rises, and steps that will see a 30% reduction in emissions related to its supply chain. Improved efficiency is also seen as boosting the telco's sustainability credentials in financing, and its 'green' bond and hybrid issues were highlighted as reflecting this.
Trust — Telefónica is aiming to build trust across its ecosystem, including with stakeholders, customers, suppliers, and society more widely. Building trust has previously been deemed vital to the development of data‑driven services, and privacy and security were strongly highlighted in the Telefónica presentation. Álvarez‑Pallete also suggested trust could be demonstrated by Telefónica's placing as Europe's most admired telco in Fortune magazine surveys.
Álvarez‑Pallete concluded by reiterating that the Group was starting this new phase from a position of strength, and that work already done on underpinning operations with next‑generation network investments, and making a fast and early start to digitalisation, will engender "meaningful progress" on growth in coming years.