Telefónica Tech will also look at moving into markets outside Group footprint.
Tech division now has about 4,000 employees.
CEO downplays 2019 aims, but highlights unit's double-digit revenue growth in 2021.
No open processes on potential sale of minority stake in division to a financial investor.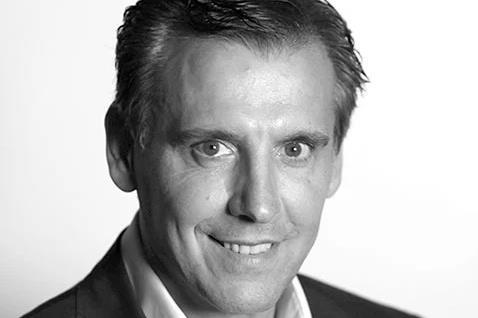 Telefónica Tech, the Group's next-generation services arm, looks set to continue its acquisition spree in Brazil and Germany as it seeks to support the Group's growth ambitions for 2022 and beyond.
In an interview with Expansión, José Cerdán, the division's Chief Executive, said the first target for new acquisitions is Europe — "above all, Germany, which is fundamental" — with plans to scope out acquisitions in other European markets outside of the Group's footprint.
Brazil is the primary target market in Latin America, although, here, Cerdán ruled out any approaches in other markets for the time being.
The CEO was unwilling to provide timelines for potential deals, explaining that the main problem is finding companies that are for sale, wish to join the Telefónica Group, and are not already backed by numerous investment funds.
Cerdán commented that, in general, companies with a "great product" but few customers prefer to tie with an industrial group that already has a strong marketing channel to a broad customer base. Telefónica has more than 5.5 million B2B customers, he noted.
Telefónica Group has made no secret of its growth ambitions for Telefónica Tech, which was established in late-2019 and set up to build — and buy — its way to growth in three key areas: big data and the cloud; cybersecurity; and IoT (Telefónicawatch, #139).
Since its formation, the division has delivered on its promise to be acquisitive, most recently in the purchase of data analytics provider Incremental Group and engineering technology group Geprom (Telefónicawatch, #160). Building on a partnership between the pair since at least 2019, Telefónica Tech's acquisition of the Spanish business closed a busy 2021, which also saw the integration of 2011 acquisition acens and buyouts of Altostratus and Cancom UK&I (now Telefónica Tech UK&I — Telefónicawatch, #154, #156, and #158–#161).
In February, the division also established an Advisory Board with a mission to "accelerate growth and improve competitiveness" and guide organic and inorganic initiatives (Telefónicawatch, #161).
Telefónica Tech's mandate is to produce double-digit annual revenue growth for the operator. However, Cerdán sought to play down the aim, outlined in the Group's strategic plan in November 2019, that the division would be mostly responsible for generating in the region of €2bn in new revenue by 2022. He pointed out that the COVID-19 pandemic and Russia's invasion of Ukraine have taken place since then.
At the same time, he insisted that the division is outperforming the market in key areas such as the cloud and cybersecurity, pointing to the fact that it reported a 33% increase in revenue to €944m during 2021. He also noted that Telefónica Tech now has about 4,000 employees, 2,200 in Spain and more than 1,000 in the UK, with the remainder located elsewhere.
In terms of previously mooted Group plans to sell a 49% interest in Telefónica Tech to financial investors, Cerdán indicated that nothing is on the table right now.