Vivo extends collaboration with long-time customer loyalty partner, with focus on achieving retention boost.
Brazilian operator also eyeing stake in Dotz.
Amazon and Apple join Vivo in Dotz partner ecosystem.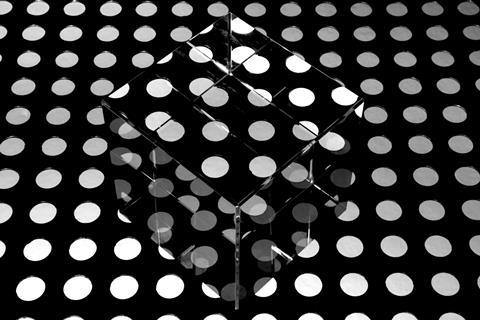 Telefónica|Vivo intensified focus on improving customer experience through digitalisation by agreeing a "five-year" extension to its strategic partnership with customer loyalty solutions developer Companhia Brasileira De Servicos De Marketing (Dotz).
According to the announcement, Vivo is set to acquire a minority stake in Dotz subject to the "achievement of agreed goals" (but details on this are vague).
Marcio Fabbris, Vivo's Vice-President of Business-to-Consumer Marketing & Sales, said he is confident that collaboration between the two businesses will continue to "increase loyalty", facilitate even "greater engagement with our customer base", and result in more sales.
Fabbris also positioned the move as emblematic of Vivo's broader enthusiasm for digitalisation (Telefónicawatch, #143, #146, and passim), and its efforts to improve customer service.
The partnership — ongoing since at least 2017 — allows Vivo's prepaid customers to collect points known as "Vivo Dotz" when recharging accounts by BRL30 (€4.44/£3.77) or more. Vivo Dotz can be exchanged for rewards in the form of products and services offered by members of the Dotz ecosystem (which includes a host of airlines, financial services players, petrol stations, retailers, as well as fast food and supermarket chains).
As part of the renewed arrangement, Vivo services will be "marketed in the Dotz marketplace" — and in return, the Conta Digital Dotz (Dotz Digital Account) app launched last year will be made available to Vivo customers, enabling access to "special" in-app offers and discounts. The app is marketed as an easy way to covert cash into Vivo Dotz and vice versa.
Dotz was founded in 2000 by brothers Alexandre and Roberto Chade, and is today part-owned by Canadian business Loyalty One, which runs Air Miles, one of the world's largest consumer loyalty programmes. Alongside Telefónica's operating business in Brazil, Dotz partners include Amazon.com.br, Apple, Banco de Brazil, Banco Santander, Booking.com, and Walmart.com. In February, Dotz — which is ramping up operations — filed a request to list shares on the Brazil stock exchange. This follows the launch of Conta Digital Dotz in mid-2020, from which the company reportedly hopes to add around ten million new customers to its subscription-based loyalty programme (in which about 40 million people are enrolled) over a two-year period

Sam Patterson is a Staff Reporter for TelcoTitans, contributing telecoms news analysis since September 2020 as part of the TelcoTitans Editorial team.