Group emphasises partnership opportunities and launches new TIP Innovation Lab in Madrid.
Telefónica, Tech Mahindra lead CI/CD push to create open networks for rural areas.
Group reiterates commitment to invest and partner around OpenRAN development.
A strengthened commitment to rural connectivity with NaaS.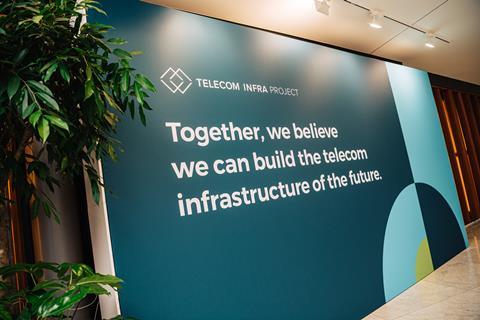 Telefónica Group was a significant presence at the Telecom Infra Project (TIP) Summit 2019 held in late‑2019, with senior executives reiterating the Group's commitment to transforming the approach it takes to network development, with the hope of bringing the industry with it.
During his keynote speech, David del Val Latorre, Chief Executive of Research & Development, focused on the need for a new outlook on infrastructure. Expanding on remarks from the Group's Chief Technology and Information Officer Enrique Blanco, who had introduced Telefónica's vision for an open, disaggregated network (Telefónicawatch, #139), del Val noted that this approach has been reflected within the TIP framework in partnership with NTT DOCOMO, where the Spanish and Japanese peers are aiming to produce a proof of concept from the Converged Architectures for Network Disaggregation & Integration sub‑group.
del Val also cited further investment in the Internet para Todos (IpT — 'Internet for Everyone') project in Latin America, and Telefónica's sponsorship of a new TIP Community Lab in Madrid focused on software development (see below).
Telefónica has been attempting to encourage vendors to embrace hardware and software disaggregation for some time, with the TIP Summit also used to push a similar OpenRAN agenda in 2018 (Telefónicawatch, #130).
For del Val, the new approach is set to lead to significant changes in three keys areas:
New business models to connect people in areas where return on investment is poor, population density is low, and the viability for expansion is lacking commercially. Telefónica's OpenRAN deployment in Latin America under the IpT programme has already started to march towards this goal of open networks in traditionally hard–to-reach regions (Telefónicawatch, #136).
New methodologies, including the introduction of continuous integration and continuous deployment (CI/CD) to free development from current fiscal and technological limitations (see below). Where current methodologies are limited to agile development, CI/CD aims to enable automated implementation and deployment throughout a network, opening the door to shorter release cycles and software-centric remote maintenance.
New and mature technologies applied in innovative ways is Telefónica's third remit for change, notably a move away from traditional operational support systems (OSS). A new OSS has been proposed that is predictive, AI-driven, responsive, and neutral. Telefónica's emphasis on the neutrality and openness of this new technology is significant as the Group seeks to strengthen partnerships in its rural Network as a Service (NaaS) deployment (Telefónicawatch, #134).
CI/CD emerges as key driver for open networks
CI/CD was a regular topic of discussion across the TIP Summit 2019 event. Telefónica hopes to create a business argument for investment in boosting rural connectivity by investigating CI/CD's potential to bring quicker update release cycles, remote maintenance, and longer-lasting physical infrastructure.
Implementing a CI/CD model in the telecoms industry would transition the integration, testing, release, and deployment of telecom infrastructure away from manual field work, instead relying on automated and remote development and deployment. The model is tried and tested in the IT sector, and would have particular applications in rural areas where maintenance makes infrastructure upgrades cost prohibitive. Enabling upgrades, testing, and maintenance to occur off‑site also opens operators to the chance to test software on live networks, confident in the ability to rollback and offer constant, rapid support.
José Núñez-Martínez, Senior Technology Expert at Telefónica, sat on a panel with Vivek Tiwary, Vice‑President of Network Services at Tech Mahindra, and Steve Dadoly, Infrastructure Product Partnerships at Facebook, to discuss the potential for international connectivity under a CI/CD telecoms model.
Núñez-Martínez made the Group's position on CI/CD clear: "It is going to succeed; we cannot wait anymore". Investment and partnerships are expected as a result, and are already being seen within the TIP framework. A new community lab, sponsored by Telefónica, will develop CI/CD software for applications in rural and suburban regions.
Telefónica has also forged partnerships with radio solutions provider MTI and embedded computer technology manufacturer Kontron on the hardware side, as well as "preferred partner" radio access network provider Altiostar (Telefónicawatch, #138). Tech Mahindra is joining on the software side for the Madrid lab.
Despite this investment, Núñez-Martínez was tentative in the face of a more bullish estimation from Tech Mahindra's Tiwary when it came to the practical outcome of the TIP CI/CD project. Núñez‑Martínez suggested that the technology is ready, and capital is being raised through wholescale investments, but weak points remain that should be thoroughly tested in lab environments before a commercial launch.
Connectivity commitment for rural regions
NaaS, non-terrestrial network alternatives, and software disaggregation were all highlighted as solutions to the challenges faced by the telecoms industry in rural and sparsely populated areas at the TIP Summit.
Juan Campillo, former IpT lead and Telefónica's incumbent Connectivity Innovation Director, spoke of the need to simplify telecom offerings in order to provide NaaS to local vendors. He claimed that "customers do not care about ORAN or anything like it; they just want to be connected", and, as such, TIP projects should expedite resolving consumer pain points as a priority. Campillo went so far as to say that telecoms infrastructure should be streamlined enough to franchise and replicate: "make it simple; make it like McDonald's".
In another nod to Telefónica's enthusiasm for industry collaboration, Campillo said the operator will work together with "lovely competitor" Vodafone Group in the Non‑Terrestrial Connectivity Solutions Project Group, investigating non‑terrestrial solutions to provide coverage in rural and low‑density areas. The partnership will develop network solutions to "connect the unconnected" and deliver "emergency relief where traditional networks cannot" by considering hybrid terrestrial and non‑terrestrial networks, such as that seen in IpT's partnership with Alphabet's Loon to use high‑altitude balloons for mobile networks (Telefónicawatch, #136). Co‑chairing the group are David Martin Lambas, Head of Connectivity at Telefónica, and Mai Tran Le, New Technologies and Innovation Project Manager at Vodafone.