New vendor pack picked for fresh, Europe-based 4G/5G testing round.
Open RAN to meld with UNICA as network cloud/virtualisation efforts spread out.
O‑RAN Alliance enters picture.
No word on timing for open RAN go‑to-market.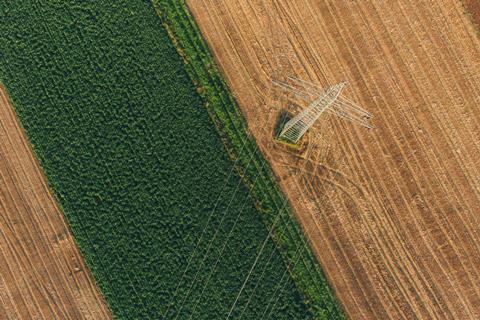 Telefónica Group continued to pick up the drumbeat of news on its support for disruptive open RAN systems, making its first concrete reference to trials of the new architecture for 5G services since it unveiled its partnership and investment in RAN technology provider Altiostar (Telefónicawatch, #138).
Open RAN-based 5G delivery — where the new model's proponents argue it will come into its own, aided by 'greenfield' economics — will feature in a fresh, four‑market trial programme planned for 2020.
The trials will take place in Brazil, Germany, Spain, and the UK, and include both laboratory and field tests, in a mark of Group optimism that open RAN is progressing towards commercial reality (although Telefónica remains silent on its exact timetable for full open RAN rollout in its major markets, there have been hints of a late‑2021/early‑2022 release). As well as 5G support, Telefónica plans further testing of open RAN for 4G services — where most activity around the model has concentrated so far.
Telefónica's statement suggested that through the new programme, it is seeking to bring together a "complete solution", covering both 4G and 5G. It intimated that this "complete" platform will become part of an "end‑to-end virtualisation programme" called "UNICA Next", pointing towards a planned evolution of the UNICA network virtualisation initiative the operator has been running since 2015 (Telefónicawatch, #138 and passim).
Altiostar cements position as lieutenants announced
The Group laid out the grouping of technology partners that will support the trials, via what Telefónica called a "strategic ecosystem collaboration". These comprise:
Altiostar, which received investment from Telefónica Innovation Ventures in 2019, and at that point was described as the operator's "open RAN partner of choice". Altiostar — whose other backers include much-watched Japanese upstart Rakuten Mobile — has previously supported open RAN trials by Telefónica in Argentina, Colombia, and Peru through the Internet para Todos (IpT) programme.
South Korean wireless hardware provider GigaTera Communications, which is presumably linked to radio-frequency components specialist KMW (a notable beneficiary of Korea's 5G breakout). KMW has had a relationship with Telefónica since at least 2015.
Intel, whose Xeon processor will power servers used to provide software-based baseband radio functions in the trial. Alongside Vodafone, Intel co‑chairs the Telecom Infra Project's (TIP) OpenRAN Project Group, and is behind numerous industry activities around disaggregated networks.
US server maker Supermicro.
US semiconductor provider Xilinx.
It is not clear how tightly bound the "strategic ecosystem" is for future open RAN rollout by Telefónica's country businesses — whether within the four core markets targeted by the new grouping, or parallel initiatives in the arms-length Hispanoamérica area.
Opportunities may remain live, for example, for other prominent open RAN technology players such as Mavenir and Parallel Wireless, which alongside Altiostar were previously selected by Telefónica to produce interoperable RAN solutions within the TIP OpenRAN Project Group (Telefónicawatch, #128 and #130).
Parallel was involved in the Group's 2019 trials of open RAN in Latin America, again alongside Altiostar, and in March 2020, the vendor said its OpenRAN Controller was supporting an expanded deployment of virtualised 4G sites by the IpT connectivity venture. IpT Peru has now deployed "hundreds of new sites in Peru using Parallel Wireless fully virtualised and automated OpenRAN architecture", it said.
Even within the footprint covered by the latest 4G/5G initiative, other players are getting a look in as the virtualisation of infrastructure creates new opportunities for innovation around access networks. As recently as January 2020, Mavenir was named as the enabler supporting Telefónica UK's open RAN deployment in London (Telefónicawatch, #140). Technology player Airspan Networks and host networks DenseAir and WaveMobile are also involved with the UK operating business on open RAN development linked to private networks and connected-car solutions.
Broader ecosystem melding together
Beyond Telefónica's immediate circle of vendors, the trials are underpinned not just by the TIP OpenRAN working group — which Telefónica has spearheaded alongside Vodafone and others — but also the more technology-oriented O‑RAN Alliance, which has been working on standardising interfaces for open RAN systems (with Telefónica also providing backing).
In what would have been the week of Mobile World Congress in late‑February 2020, which was cancelled because of coronavirus fears, TIP and the O‑RAN Alliance announced a "liaison agreement" to "ensure alignment" in the shared focus area of developing interoperable 5G RAN solutions. The Group accentuated its vision of open RAN as something based on interfaces between network equipment that are "open and standardised by the O‑RAN Alliance".
The industry pitch from the O‑RAN Alliance is to "deliver intelligent, fully interoperable, virtualised, and open RAN". There seems growing emphasis on the 'intelligent' part, however. In a potential muddying of the marketing waters, the alliance is increasingly keen on using "smart RAN" — rather than open RAN (or OpenRAN) — to describe its goal.
Beyond O‑RAN Alliance, TIP has in recent weeks signalled plans to tie with other "adjacent industry consortia", flagging more formal relationships with the: OpenAirInterface Software Alliance; Open Compute Project; Open Networking Foundation; and OpenStack Foundation.
Group focusing on bigger picture, beyond the tech
During the trials, Telefónica's statement indicated that it will focus on honing a range of operational and technical working parts needed to "materialise open RAN in our networks" — suggesting it still remains some way off commercialisation of open RAN. These include the "necessary design and developments, integration efforts, [and] operational procedures". Further, in the latter category sits "automation capabilities as offered by the open RAN model" — a presumed reference to plans, previously expressed by Telefónica, for much more flexible and responsive, automation-infused network deployment and upgrading processes, enabled by open RAN architecture (and compelled by the complexity brought by disaggregation of systems and technology partners).
There was a nod to plans for "industrialisation of open RAN technologies" across the Telefónica footprint, showing the Group is cognisant of the need for open RAN to gain the volume required to challenge existing vendors' systems. Nonetheless, Telefónica continued to assert belief that open RAN will bring it and other operators "substantial cost benefits" by creating a "richer diversity of network suppliers… especially in terms of the baseband hardware where significant economies of scale can be exploited from the IT industry".
It also stressed that it sees the model as an enabler for "rich 5G services like virtual reality, augmented reality, online gaming, connected-car, [and] industrial Internet of Things, among others". More flexibility in the access network will allow for tailoring of "service behaviour to the instantaneous user conditions as well as the status of the live network", it added. Enrique Blanco, Global Chief Technology and Information Officer at Telefónica, has previously described open, programmable networks as a "must" for 5G services.
'Open' does not mean 'cheap'
The thinking behind open RAN is that it will enable more software and hardware suppliers to enter the ecosystem. This should lower costs and crank up the pace of innovation. However, some in the industry consider that it will be extremely difficult for new hardware providers to challenge the supplier 'old guard' of Ericsson, Huawei Technologies, and Nokia on cost, until open RAN volumes increase (something that could several years). This means operator procurement departments will need to change an often-discount-led mindset when approaching commercial agreements on open RAN.