Telefónica Tech to continue UK shopping spree this year.
After snapping up Cancom UK&I, division wants to expand cloud and cybersecurity presence in the region.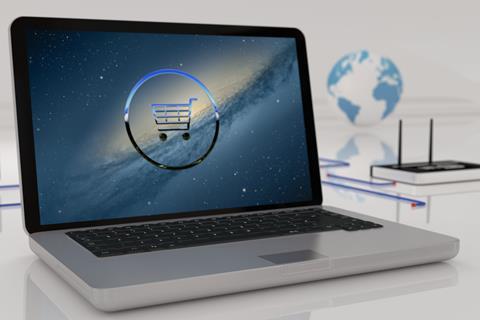 Telefónica Tech is hungry for more acquisitions to expand its UK presence in cloud and cybersecurity services, and is sizing up potential targets, after buying Cancom UK&I for £340m (€408m) last year.
Martin Hess, Managing Director of Telefónica Tech UK & Ireland, said an acquisition was likely by the "middle of the year" in an interview with Computer Reseller News (CRN). "I'd be surprised if we hadn't made an acquisition by the middle of the year", he told CRN.
Hess hinted that the first acquisition would be in the area of "cloud, apps, and data", and the size would be a company with revenue between £20m and £60m, while other deals in cybersecurity might follow.
He also said that Telefónica Tech UK&I was keen to build its cloud services offering through partnerships with cloud providers like Amazon Web Services, in addition to Microsoft. But he noted that acquiring capabilities related to Microsoft's cloud platform was "probably a higher priority", acknowledging that "there are not that many AWS assets out there that we can buy".
Telefónica Tech acquired Cancom UK&I in July 2021 and rebranded the company as Telefónica Tech UK&I in October 2021 (Telefónicawatch, #156 and #159). The unit sits within Telefónica Tech's Cybersecruity & Cloud Tech arm.
According to Hess, Telefónica Tech looks at Cancom as a "good acquisition" and "they like the way we engage with them and they like the numbers… they want to give us the capital to make the right acquisitions".
Telefónica Group has made no secret of its growth ambitions for Telefónica Tech, which was established in late‑2019 and set up to build — and buy — its way to growth in three key areas: big data and the cloud; cybersecurity; and the Internet of Things (Telefónicawatch, #139). The division recently established an Advisory Board with a mission to "accelerate growth and improve competitiveness" and will guide organic and inorganic initiatives (Telefónicawatch, #161).
In a separate interview with CRN, Hess discussed how Telefónica Tech UK&I was working to attract and retain talent in a competitive jobs market by recently increasing every employee's salary by 5%. He said there was a "shortage of talent, which is driving up packages. That's probably my number‑one issue out of everything that could stop me from making my numbers this year".
Telefónica Tech UK&I delivers professional and managed services in cybersecurity, IT, and multi‑cloud solutions for public and private sector customers in Ireland and the UK. The regional hub is the result of two acquisitions made by Cancom Group in the past three years. First, cloud and managed services provider Ocean Intelligent Communications was picked up in 2018. The following year, cloud IT services firm Novosco was purchased. Among Novosco's headline contracts at the time was a managed IT infrastructure deal with NHS England.

Michelle Donegan is an experienced telecoms writer and has been contributing as a reporter and news analyst for TelcoTitans since July 2020.