TC&CT division snags 49.99% stake in Vivo's CloudCo Brasil.
Deal builds on TC&CT's earlier purchase of CyberCo Brasil.
Working in parallel with local operating businesses becoming a Telefónica Tech trend.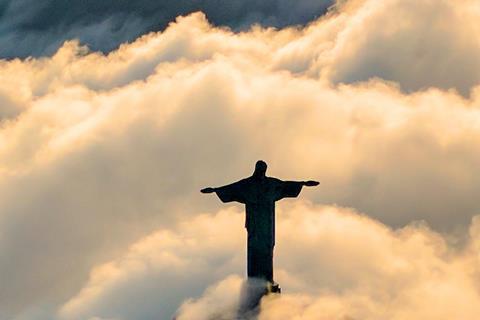 Telefónica|Vivo agreed to sell a 49.99% stake in its cloud computing subsidiary Telefônica Cloud e Tecnologia do Brasil (CloudCo Brasil) to Telefónica Cybersecurity & Cloud Tech (TC&CT).
The deal is structured in two stages. TC&CT, the Group's expansionist cybersecurity and cloud unit, which sits under the Telefónica Tech umbrella, has bought a 20% stake in CloudCo Brasil for BRL 22m (£3m/€3.6m). TC&CT also subscribed to common shares, priced at BRL 76m, which takes its CloudCo Brasil equity up to 49.99%.
On announcing the agreement, Vivo said it wanted to "elevate its positioning and offering" of B2B cloud computing solutions and services, and to "capture the significant growth opportunities in this sector". The operator said it will act as CloudCo Brasil's exclusive sales channel and "continue to manage the relationship with end customers".
As a preliminary step to the transaction, some of Vivo's cloud computing assets, contracts, and employees, as well as some assets from indirect subsidiary Telefónica Infraestrutura e Segurança, were transferred to CloudCo Brasil.
Regulatory approval, added Vivo, was not required for the TC&CT transaction.
Cybersecurity gap in Brazil already plugged
The cloud computing deal adds on to an earlier transaction that shored up TC&CT's cybersecurity presence in Brazil, while at the same time provides what the Brazilian operating business clearly believes is a stronger hand in this space.
In November 2020, Vivo announced the sale of Telefónica Cibersegurança e Tecnologia do Brasil (CyberCo Brasil) to Telefónica Cybersecurity Tech (now TC&CT) for BRL 116.4m. As part of the deal, and similar to the CloudCo Brasil arrangement, certain cybersecurity‑related assets, contracts, and employees were transferred from Vivo to CyberCo Brasil.
The Brazilian operating business declared that the operation will enable it, as an "exclusive distributor" of CyberCo Brasil, to "strengthen itself in the cybersecurity market by expanding its portfolio of products and services".
Parallel lines
Working in parallel with Group operating businesses to target growth services at key markets appears to be a growing trend for Telefónica Tech.
Last week, Telefónica Tech acquired Cancom UK&I in a £340m (€398m) deal, only weeks after the Virgin Media–Telefónica UK merger was cleared by regulators. Delivering professional and managed services in cybersecurity, IT, and multi‑cloud solutions in Ireland and the UK, Cancom will sit within TC&CT. Cancom's revenue is expected to reach €190m in 2021, up 20% on the year prior.
Geared for growth
Telefónica Tech, which also includes an IoT & Big Data Tech division, has pursued both inorganic and organic growth strategies. Most recently, in‑house cloud specialist acens was brought closer into the fold, being integrated within TC&CT in a bid to reinforce the unit's small‑ and medium‑size enterprise value proposition.
Altostratus Cloud Consulting is another business to have been acquired in 2021. As well as cloud, the Spanish service provider brings expertise in big data and machine learning.
In a recent interview with Bloomberg, José Cerdán, the division's Chief Executive, stressed that "we are going to be buyers". "We will look at acquiring medium‑sized companies that fit into our business and help us grow more", he said, noting Telefónica Tech's mandate to produce double-digit annual revenue growth for the operator.
The focus will be on scaling up in areas where Telefónica Tech already does business, rather than widening its portfolio, Cerdán indicated. "I'm not looking for a product — I'm looking to grow", he added.
Expansionist talk comes amid persistent rumblings that Telefónica is closing in on a long‑mooted part‑sale of the Tech division. A minority stake of up to 49% is reportedly up for sale, with a handful of private equity funds showing an early interest.

Ken has been writing about developments in the fixed and mobile markets for over twenty years. He has been a contributor to TelcoTitans since 2015.