Tech division to absorb in-house cybersecurity unit, say "industry sources".
ElevenPaths CEO Pedro Pablo Pérez not going anywhere, it seems.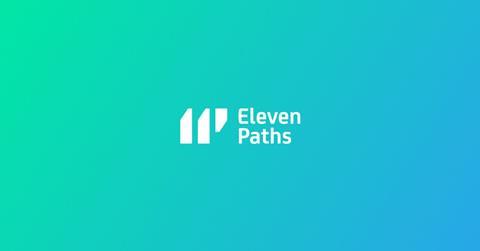 As part of ongoing restructuring at Telefónica to focus more on choice markets, the cybersecurity credentials of Telefónica Tech — a new division that sprang out of the re-org unveiled in November 2019 (Telefónicawatch, #139 and passim) — are reportedly set for a significant boost.
According to Cinco Días, Telefónica's top brass has approved a partial spin-off of Telefónica Digital España, which will see all of the digital unit's cybersecurity assets — including the prized ElevenPaths, an in-house security cybersecurity unit set up in 2013 — become part of Telefónica Cybersecurity Tech, which represents Telefónica Tech's cybersecurity interests. Telefónica Digital España will still exist, but clearly with a narrower remit.
In another rejig, the Telefónica Ingeniería y Seguridad division will now report into Telefónica Cybersecurity Tech. Telefónica Tech, as far as TelcoTitans can determine, acts as a holding company, with Telefónica Cybersecurity Tech under its wing. Telefónica seems willing to encourage investment in Telefónica Cybersecurity Tech — but not the holding company.
According to Cinco Días, Pedro Pablo Pérez will stay on as Chief Executive of ElevenPaths, but presumably report to José Cerdán, Telefónica Tech's CEO and rising Group star.
When Group Executive Chairman Jose-Maria Álvarez-Pallete unveiled the new-look Telefónica, the Tech division was handed a three-part brief of cloud, security, and Internet of Things (coupled with big data). It was described as a unit that will "bring together digital businesses with high growth potential".
Cerdán on the up, Alonso moving sideways?
While Cerdán clearly enjoys (for now at least) the approval of Álvarez-Pallete, the star of Chema Alonso, formerly Telefónica's Chief Data Officer and the brains behind ElevenPaths, seems to have a lost a little bit of lustre. Alonso no longer reports to Álvarez-Pallete, and now occupies what seems the slightly more-lowly position of Chief Digital Consumer Officer. The significance of this change remains to be seen, but it may also reflect the need to ensure Alonso is playing to his, and the Group's, strengths.