Reorganisation sees cybersecurity and cloud businesses merge.
Telefónica IoT & Big Data Tech registered as a Telefónica Tech company.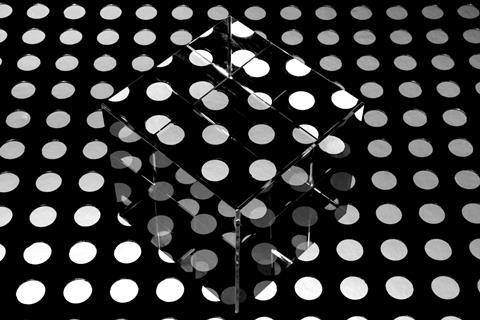 Telefónica Tech, the growth-oriented services division that sprang out of the Group's re-org, unveiled in November 2019 (Telefónicawatch, #139 and passim), reportedly underwent structural changes of its own in preparation for a move to attract private investors.
The initial step was to have three subsidiaries under the wing of Telefónica Tech, focusing on: cloud; cybersecurity; and Internet of Things (IoT) and big data.
According to Spanish business daily Cinco Días and other media outlets, however, the Group has combined cloud and cybersecurity into one Telefónica Tech subsidiary. What was once called Telefónica Cybersecurity Tech has become Telefónica Cybersecurity & Cloud Tech.
Registro Mercantil, which registers new companies in Spain, described Telefónica Cybersecurity Tech as "providing cybersecurity and information security services", and Telefónica Cybersecurity & Cloud Tech as incorporating the "provision and distribution of any cloud technology service [cloud services]".
Only days before the emergence of Telefónica Cybersecurity & Cloud Tech, the Group also registered Telefónica IoT & Big Data Tech with Registro Mercantil. The remit of this company is the "provision of services related to the IoT, big data, artificial intelligence, and blockchain".
Last-minute rethink?
From the outside looking in, the trimming down of three separate Telefónica Tech companies to two seems a surprise, as that had never seemed to be the plan. However, according to Expansión, Telefónica recently selected a team of consultants and advisors to complete the final stages of the creation of its Telefónica Tech division. This may have something do with a change of heart.
It is anticipated that, once completed, Telefónica will invite investment in each elements of the Tech business. A company incorporating both cloud and cybersecurity capabilities may well have been judged as a more enticing lure for potential investors than two separate entities.
An initial report in January 2020 indicated that Morgan Stanley had been appointed as key advisor to identify potential investors in Telefónica Tech businesses (Telefónicawatch, #140).
Telefónica Tech revenue, 9M FY20 2020
Q3 FY20
Year-on-year growth

Source: Telefónica.

Big data & IoT

€232m

+2.3%

Cloud

€567m

+22.7%

Cybersecurity

€314m

+14.3%

Ken has been writing about developments in the fixed and mobile markets for over twenty years. He has been a contributor to TelcoTitans since 2015.