Incremental Group to be integrated into Telefónica Tech UK&I.
£175m fee dependent on future performance.
Acquisition sees Telefónica Tech UK&I become one of Microsoft's largest partners in the UK.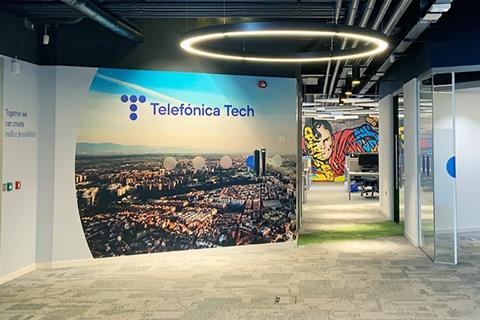 Telefónica Tech completed the acquisition of data analytics provider Incremental Group for a sum that could rise to £175m (€209m), depending on its future performance.
With Incremental set to form part of Telefónica Tech UK&I, Chief Executive José Cerdán said the move will "strengthen our position as a leader in the UK market for IT services".
As a Microsoft partner, UK-based Incremental resells the software giant's Dynamics, Azure, Power and 365 portfolios and offers services for companies migrating from Skype for Business to Teams. It focuses on the public sector, not for profit, professional and financial services, manufacturing and energy sectors. The acquisition sees it become one of the tech giant's largest partners in the UK.
"We are now able to provide end-to-end Microsoft services, including digital transformation, managed services and data analytics, and achieve attractive cross-selling synergies with Telefónica Tech UK&I, complementing and positioning us as a leading Microsoft-focused company in the UK."

Cerdán
Incremental is headquartered in Glasgow, with additional presence throughout the UK as well as Bulgaria and India.
The move represents significant growth for Telefónica Tech UK&I, with over 350 Incremental employees increasing the subsidiary's total headcount by around 50% to an estimated 1,000.
Neil Logan, Incremental Group Chief Executive, said it was important his company secured "the right support for the long term".
In early 2021, Incremental acquired Redspire to expand its capabilities in the financial services market and become "one of the largest Microsoft Dynamics partners in the UK". In October 2021, it acquired data analytics company Adatis, enabling the group to deliver end-to-end digital transformation for its customers.
According to Telefónica Tech, the fee implies valuing the company at 13.7 times its gross operating profit and 14.2 times its operating cash flow, "considering their results expected for the next fiscal year and excluding potential synergies".
In a statement, the company said the addition of Incremental's business applications, power apps, data analytics and management capabilities to Telefónica Tech UK&I's cloud services portfolio "will enable it to enhance the end-to-end cloud offering for mid-market, large enterprise and government customers".
The Telefónica Tech division, established in late-2019 to spearhead the operator's digital transformation, was set up to build — and buy — its way to growth in three key areas: big data and the cloud, cybersecurity, and IoT (Telefónicawatch, #139).
Since its formation, the division has delivered on its promise to be acquisitive, most recently in the purchase of engineering technology group Geprom (Telefónicawatch, #160). Building on a partnership between the pair since at least 2019, Telefónica Tech's acquisition of the Spanish business closed a busy 2021, which also saw the integration of 2011 acquisition acens and buyouts of Altostratus and Cancom UK&I (now Telefónica Tech UK&I — Telefónicawatch, #154, #156, and #158–#161).
Spoiler alert
The Incremental acquisition comes shortly after Martin Hess, Managing Director of Telefónica Tech UK&I, said an acquisition was likely by the "middle of the year" in an interview with Computer Reseller News (CRN). "I'd be surprised if we hadn't made an acquisition by the middle of the year", he told CRN in late-February.
The Telefónica subsidiary was said to be hungry for more acquisitions to expand its UK presence in cloud and cybersecurity services, after buying Cancom UK&I for £340m (€408m) last year.
Hess also said that Telefónica Tech UK&I was keen to build its cloud services offering through partnerships with cloud providers like Amazon Web Services, in addition to Microsoft. But he acknowledged "there are not that many AWS assets out there that we can buy".
Telefónica Group has made no secret of its growth ambitions for Telefónica Tech, which was established in late-2019 and set up to build — and buy — its way to growth in three key areas: big data and the cloud; cybersecurity; and the Internet of Things (Telefónicawatch, #139). The division recently established an Advisory Board with a mission to "accelerate growth and improve competitiveness" and will guide organic and inorganic initiatives (Telefónicawatch, #161).