Group reaching into partner base for acquisitions to support expansion plans of new Telefónica Cybersecurity Tech division.
Wayra investments maturing as two minority stakes upgraded to whole ownership.
Reorganisation of assets for security expansion may be a template for revamp in cloud and IoT target markets.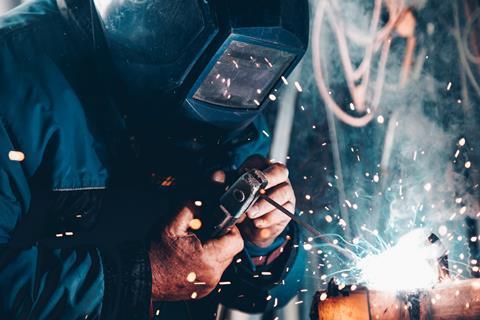 Telefónica Group flagged two acquisitions as part of an ongoing international ramp-up of its security services presence. The two deals saw Telefónica take full ownership of:
Govertis Advisory Services, a Valencia-based consultancy that Telefónica has worked with on client engagements for several years. ElevenPaths bought Govertis's GesConsultor solution in 2015, and Wayra took a stake in the provider during 2018 (Telefónicawatch, #100 and #133). The business, which focuses on consulting in business continuity, cybersecurity and information security, privacy, risk, and regulatory compliance, has offices in both Spain and Latin America, with a particular focus on Ecuador and Peru.
Training and simulation player iHackLabs, which formed ties with Telefónica under the UK National Cyber Security Centre's NCSC Cyber Accelerator programme, supported by Wayra UK (Telefónicawatch, #119, #126, and #133). The business, which has offices in the UK and Spain, was one of the Cyber Accelerator scheme's 2018 startup cohort and received investment from Wayra Spain around the same time as it became involved in the programme (with Wayra taking a 5% stake, according to El Confidencial). It offers cloud-based training environments for incident response teams, and provides services to businesses including ATKearney, Deloitte, PwC, and TSK Group, as well as Spanish state-owned consulting and engineering organisation Ingeniería de Sistemas para la Defensa de España, according to El Confidencial. Partners include security software vendor Check Point. ElevenPaths' security professionals will benefit from iHackLabs' training products, and offer them out to the unit's own customers, Telefónica said.
Trend-setting deals
The two buyouts follow a clear pattern, with both acquired businesses already sitting in the Telefónica partner ecosystem, as well as previously receiving investment from Group innovation unit Wayra. They also provide distinct capabilities and services that can complement and incrementally expand the threat detection and response portfolio of Telefónica cybersecurity unit ElevenPaths.
Miguel Arias, Global Entrepreneurship Director at Telefónica, said (via El Referente) that the relationship with iHackLabs had presented "so many synergies" between it and Eleven Paths that the acquisition was a "natural step". The buyout, he said, "validates Wayra's investment model" while also helping Telefónica to "achieve greater scale in this business area". José Cerdán, Chief Executive of Telefónica Tech, the operator's digital services division, joined iHackLabs' Board of Directors in August 2020, a few weeks ahead of the announcement.
There were suggestions this pattern could continue to recur. In its statement on the Govertis buy, Telefónica stressed that its "organic and inorganic cybersecurity capabilities" will "continue to increase in the coming months in order to strengthen the company's position as a leader in the security sector in the countries in which Telefónica operates and in other new markets".
Building out from defence: Germany, UK, and USA in sights
The two deals come with digital services division Telefónica Tech looking to create a fresh, scaled-up, and more international growth platform for ElevenPaths and parent division Telefónica Cibersecurity Tech — a central, Spain-based security services 'holding company' being set up within the operator's Telefónica Tech division, to manage the Group's security interests (Telefónicawatch, #144).
Telefónica Cybersecurity Tech is thought to employ about 2,500 staff, having taken over management of ElevenPaths and other assets within the Group's Telefónica Ingeniería y Seguridad division. The operator indicated at its latest results presentation in July 2020 that the unit was established as a separate legal entity in June 2020, and was expected to start operations in August 2020 (Telefónicawatch, #146).
In its last fiscal year, to 31 December 2019, Telefónica posted a 26.5% increase in security-related services revenue, to €497m — but evidently has plans to scale out its business further, with the new division in charge of affairs (and potentially receiving investment and/or striking strategic partnerships with other players in the space).
As well as bulking up operations and filling out its portfolio, this push includes plans to grow geographical reach, with target markets including Telefónica's four core territories (Brazil, Germany, Spain, and the UK). The USA is also believed to be in the frame for expansion, with Telefónica executive Maximiliano Lewinsky appointed a cybersecurity-focused Country Manager for Germany, the UK, and the USA earlier in 2020.
In the UK, where historically security has not been a major focus for Telefónica, there have already been indications it is tooling up for expansion. A new entity called Telefónica Cybersecurity Tech UK was registered with the UK's Companies House in March 2020, and will be based out of Telefónica UK's (O2 UK) campus in Slough. Ostensibly, it is being overseen at board level by O2 UK Chief Executive Mark Evans and Chief Financial Officer Patricia Cobian, despite the apparent centrally led go-to-market drive underpinning its creation.
As well as having designs on the UK, business-to-business cybersecurity services were identified, alongside cloud and Internet of Things (IoT) offerings, as a key element of the growth strategy for the proposed O2 UK–Virgin Media merger (Telefónicawatch, #143).
Rest of Tech trio to follow security lead
Telefónica's new approach to security expansion could be replicated, at least in part, in the big data, cloud, and IoT markets — which, along with security, underpin the digital services expansion plans of Telefónica Tech (Telefónicawatch, #146, passim).
Telefónica Cybersecurity Tech-style holding companies are being set up by the Group with the aim of attracting outside investors and more effectively monetising the operator's expertise. A recent report by La Informacion indicated the new umbrella companies could be established by the end of the year, and Morgan Stanley, previously identified as a key adviser in Telefónica's restructuring (Telefónicawatch, #140), is helping identify potential investors.

Richard Agnew is Group Editor at TelcoTitans.