Healthcare sector viewed as an area with great digital potential, and slow take‑up to date, with Telefónica focused on a collaborative approach.
Across all sectors, innovation strategy remains focused on building not only networks, but platforms on top of them that will enable the Group to create new revenue opportunities.
Smart Wi‑Fi in the home, and private 5G in industrial settings among early proof points for strategy.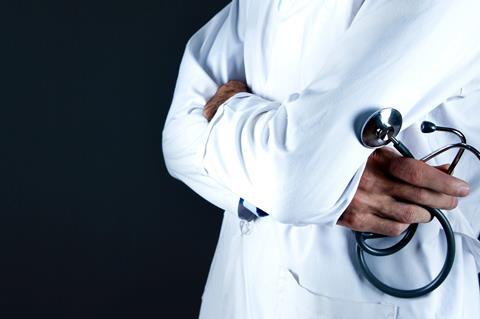 Telefónica is collaborating with investment partners and startups on developing new digital solutions for the healthcare industry, with the sector identified at the recent Telefónica Innovation Day as an area where adoption of digital technology has often been slow, but where the data explosion has made the challenges faced by organisations in the sector exponentially greater.
During a round table on the successes of the operator's startup investment and partnering strategy, hosted by Irene Gómez, Telefónica Open Innovation Director, Jans Beger, Senior Director, Digital Ecosystems for GE Healthcare, highlighted the potential for AI in addressing the deluge of data available to healthcare professionals to enable better diagnoses and treatment, and to minimise the risk of medical error.
In mid‑2020, Telefónica España had highlighted collaboration with GE Healthcare on digital transformation in the healthcare sector, but the GE business (currently in the midst of being spun‑off from its parent) is also working with Telefónica startup incubator Wayra UK, collaborating with healthcare bodies in the UK. The partners are aiming to develop new technologies in an approach that is intended to align the needs of and goals of developers, startups, healthcare providers, and investors.
It was suggested by Beger and Alan Lowe, CEO of Wayra‑backed startup Visionable, that the traditional approach to innovation, where a company such as Telefónica could identify a business need, and then search for startups that could deliver a solution, are not effective in the field of health, where instead innovators need the health professionals to bring forward their specific challenges and needs to identify the key areas for investment.
GE Healthcare is working with UK hospitals and Telefónica partners including Visionable to identify requirements, providing opportunities for pilots and potentially commercial deployments.
Healthcare organisations were also cited as a vital reciprocal source of the data needed to develop AI technology. The previous challenges that Telefónica has seen regarding the use of patient data from the UK's National Health Service as part of service development and delivery was not alluded to in the upbeat presentation (Telefónicawatch, #140).
Wayra UK is still working with Virgin Media O2 on startup development although the incubator has remained part of Telefónica Group after the creation of the converged joint venture in the country.
Alonso and Del Val keep banging the platform drum
The Telefónica Innovation Day was an opportunity for Telefónica to emphasise its commitment to transformative research and enterprise support, and also saw presentations from Chief Digital Officer Chema Alonso, and David Del Val, Core Innovation Director.
Alonso provided a broad overview that reflected on the past five years, and the ongoing implementation of previously announced plans, particularly linked to cognitive intelligence and automation across the Group, which he said could particularly be seen in the LivingApps integrated into Movistar+ in Spain.
Del Val continued in a similar vein, focused on two key objectives for the Group: creating the next‑generation networks that enable digital services, and developing the right platforms for services to be run on them. He was joined by researchers in cloud gaming and video calling, who outlined how prioritising traffic in the home over Smart Wifi, and managing connections to ports and data centres can improve the experience of Telefónica's customers. He also noted that the platform behind LivingApps has become much more standardised, enabling app builders to more easily translate existing products and services into the platform, providing a new route to market.
For business‑focused use cases, the platform approach is seeing Telefónica develop large industrial applications that can integrate with the 5G network, and make use of edge computing potential in a private 5G setting.
The operator considers that 5G and cloud services and applications will effectively converge in the coming ten years in order to enable the development of new services that can leverage the potential of big data and AI. With this in mind, Telefónica is again aiming to virtualise and standardise the process of creating new services and applications, that will cover provisioning edge computing and 5G access to delivering services to the end‑user, which can be managed through a single user interface which it hopes to deliver.

Neal Doran is a Senior Analyst for TelcoTitans. Neal's industry knowledge and experience as a telecoms analyst and writer spans three decades, and he has been a key part of TelcoTitan's Editorial team since 2001.