Quantum-safe 5G SIM proof-of-concept showcased for Telefónica's Spanish customers.
Partnership set to expand to consumer eSIM offerings.
Operator aims to stay ahead of quantum cyberthreat curve.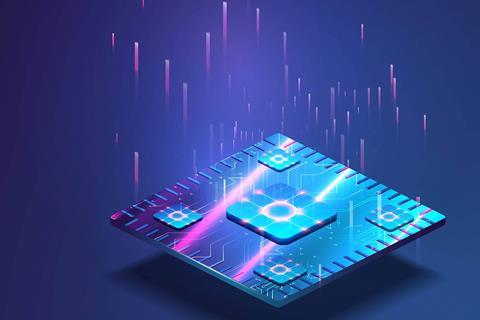 Telefónica España launched a quantum-secured 5G SIM pilot in partnership with cryptography specialist IDEMIA.
Development of the Quantum-Safe 5G SIM aims to protect 5G communications from quantum cyberattacks. The proof-of-concept trial saw Telefónica España leverage IDEMIA's 'end-to-end' encryption solution to protect against attacks targeting SIMs connected to a 5G standalone network.
Future threats
IDEMIA Chief Technology Officer Marc Bertin described the trial as part of preparations for the "technological vaccines for tomorrow".
Stephane Jacquelin, Director of Internet of Things Sales & Business Development at IDEMIA, said the technology was "critical for the IoT space, where devices will be in the field for the next ten to 15 years".
Timelines for the quantum computing threat are varied across the industry, but there is a broad consensus that technology will reach a point where it becomes a substantial and real cybersecurity threat within the next five to ten years — referred to by some as the Quantum Apocalypse. For its part, IDEMIA estimates a need for quantum-secured IoT networks within the next six years.
Although the Telefónica pilot is focused on the operator's customers in Spain, the pair intend to expand their partnership to enable quantum secured communications in consumer eSIM technology, where the heightened level of security is "identified as critical".
Telefónica España currently offers eSIM options to consumers with compatible phones and wearables.
A budding relationship
IDEMIA unveiled the Quantum-Safe solution in December 2021. The Telefónica España test aims to prove the technology in 'real-world' conditions. Plans to further expand the partnership are in place, the pair said. IDEMIA has previously tied with a handful of Telefónica companies:
Quantum momentum
The development is one of the first quantum engagements to emerge from a Telefónica operating business. Previously, quantum interests have been spearheaded by Telefónica Tech, the Group's growth-oriented digital technology business.
Last year in Spain, Telefónica Tech began work with cybersecurity partner Fortinet and quantum cryptography solutions provider ID Quantique on an enterprise-focused "quantum-safe" IP virtual private network. The demonstration combined Fortinet's VPN service with IDQ's quantum key distribution technology to showcase capabilities for quantum-secure private networks, and was again positioned as preparation for the future "advent of the quantum internet".
Earlier in 2021, Telefónica Tech partnered with cryptography players Qrypt and Quside to drive the development of integrated quantum random number generator capabilities into its portfolio, enabling the unit to scale up in the cloud cybersecurity market. The partnership began as a pilot, with commercial deployment following later in the year (Telefónicawatch, #153).
At Group-level, Telefónica is part of a few R&D groupings in quantum. It is among the founding members of a consortium established to design the European Commission's quantum-secured network infrastructure under the EuroQCI project, and is a member of the GSM Association's Quantum Computing, Networking, and Security collaborative project alongside Ericsson, SK Telecom, and Telecom Italia, for example (Telefónicawatch, #142 and #160).

Joseph Purnell is a Staff Reporter for TelcoTitans, contributing telecoms news analysis since 2019 as part of the TelcoTitans Editorial team.