Leadwind, launched between Telefónica and K Fund last year, raises €140m in first closing.
Telefónica named largest private backer, with Spanish government's innovation fund among public support.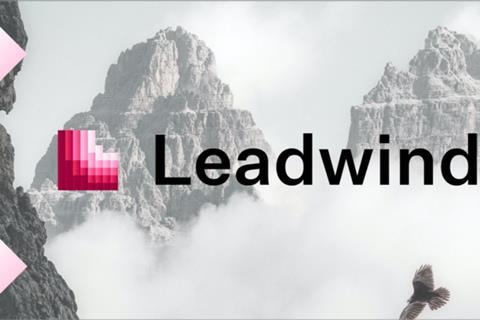 Telefónica led a €140m (£117m) funding round for Leadwind, the investment vehicle the Group established in partnership with K Fund last year.
The operator made the investment through its venture capital (VC) arm, Telefónica Ventures, which contributed €49m — 35% of the total raised.
BBVA, Go-Hub, and SATEC also participated in Leadwind's first closing, as did the Spanish government-backed Fond-ICO Next Tech.
Telefónica is Leadwind's largest private backer, while Fond-ICO Next Tech is the largest public investor. Irene Gómez, Director of Open Innovation at Telefónica, described Leadwind as an example of the benefits of public-private collaboration in driving startup and scaleup growth, "taking another step towards the maturity of the ecosystem by investing in more advanced stages of the companies".
She said she is expectant that "many more" public and private organisations will join Leadwind, adding that investment in emerging technology companies will support a strengthened "business fabric" and ecosystem in Spain.
Leadwind has a target fund size of €250m, with planned investments of between €5m and €10m in 'deep-tech' startups — defined by Telefónica as those working in 5G, artificial intelligence, blockchain, and edge computing. It has a focus on businesses in Southern Europe (Portugal and Spain, primarily) and Latin America, and will open a São Paulo office "shortly" to support the LatAm operation. Telefónica co-launched the fund in 2021 as the "anchor investor", saying it would take a "relevant stake" dependent on the size of investments from other parties.
Telefónica Ventures on
At launch, Leadwind was said to work in close proximity to Telefónica Ventures and the three investment vehicles it manages: Telefónica Innovation Ventures (digital customers and next-generation networks); Telefónica Tech Ventures (cloud, cybersecurity, data, and Internet of Things); and VC Funds Networks (a collection of VC funds taking indirect Telefónica investments).
The Telefónica Ventures investment in Leadwind confirms that proximity, and will align the fund with Telefónica's European and LatAm innovation strategy.

Joseph Purnell is a Staff Reporter for TelcoTitans, contributing telecoms news analysis since 2019 as part of the TelcoTitans Editorial team.