Home operation gives vote of confidence to embattled Chinese supplier but wants less reliance on Huawei.
Procurement of another 5G core expected during 2020; Affirmed Networks and Mavenir Systems reportedly in contention.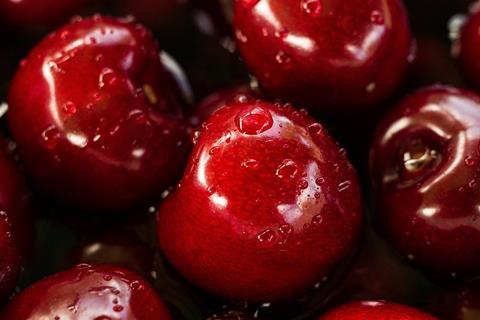 Telefónica appeared to thumb its nose at US‑led security concerns about Chinese supplier Huawei Technologies. According to business daily Expansión, Telefónica selected Huawei to provide a 5G core network on its home turf in Spain.
The decision will no doubt raise the hackles of those wary about what they see as overly close links between Huawei and the Chinese state. The consensus among technical experts is that there is far more scope for cyber-shenanigans in the core than radio access equipment, which prompted rival Vodafone — in an attempt to lower the temperature in what is often a febrile geopolitical debate — to put on "pause" the installation of Huawei's core 5G equipment in its Europe operations.
Mixed messages, multiple suppliers
Telefónica is giving mixed signals when it comes to Huawei, however.
Shortly after the apparent vote of confidence in Spain, Enrique Blanco, Group Chief Technology and Information Officer (CTIO), indicated the intention to remove Huawei 5G equipment — or at least lessen dependence on the Chinese supplier — in the "medium-term" between 2021 and 2023.
It may be that Blanco was acknowledging political pressure with the comments, and perhaps trying to deflect some heat from the operator's decision to press on with Huawei partnerships in its major markets (with recent deals also apparently struck with Brazil, Germany, and perhaps the UK).
It may also be that Blanco's remarks reflect the general drive towards promoting a more vendor‑neutral and open environment within the Group's infrastructure, where reliance on specific partners is diminished.
It should be noted that Telefónica España seems in line with Group strategy of not letting Huawei hold all of the infrastructure reins. According to unnamed sources in the Expansión article, the operator is looking to procure alternative 5G core technology from a different supplier in 2020. Among the possible candidates are old friends Ericsson and Nokia. Affirmed Networks and Mavenir Systems are apparently in the frame, too.
This chimes with Group desire to broaden its supplier ecosystem. Speaking at 5G World London in June 2019, Brendan O'Reilly, CTO of Telefónica UK, predicted that the arrival of standalone 5G core networks will provide a clear opportunity for relative newcomers to wrest contracts from more established players (Telefónicawatch, #136). Aside from Affirmed and Mavenir, O'Reilly flagged AutoAir and Parallel Wireless as potential players capable of taking business away from incumbent suppliers.
A spokesperson for Telefónica España said the operator was working with industry, through different forums, to "radically evolve the [5G] core in its operations". This involves collaboration with both "usual suppliers" and "new players". The aim, said the spokesperson, is to move towards a standalone core that will be "multi-supplier, multi-domain, and multi-service". Whether this supplier mixture will include Huawei in Blanco's "medium term" is difficult to determine.
Telefónica España uses Huawei for 3G and 4G core networks. The operator has around 18,000 3G and 4G base stations, which are supplied by Ericsson and Nokia. Telefónica uses Huawei base station in other markets, notably in Germany and Brazil, but not in its own backyard.
Spain and China: amigos
There are close economic ties between Madrid and Beijing. In November 2018, during a state visit by China to Spain — which brought together China's President Xi Jinping and Spain's Prime Minister Pedro Sánchez for talks on promoting business ties between the two countries — Telefónica Group was notably proclaimed (once again) as a close ally of Huawei (Telefónicawatch, #131). The aim being to deepen collaboration on 5G, fibre broadband, and digital services.
Only days after Telefónica España selected Huawei to supply a core 5G network, Ren Zhengfei, founder of the Chinese company, spoke in glowing terms about fibre progress in Spain, enabling it to have — in his opinion — the best 5G network in Europe. "The Spanish networks will be an example for the Old Continent", he said.