Group‑wide commitments made to maintaining network capacity in light of changing demand.
Cisco and Microsoft partnerships enabling additional enterprise customer support.
Consumer benefits include temporary free content and information access, and leeway on data use.
Cooperation with public administrations and local rivals seen across the Telefónica footprint.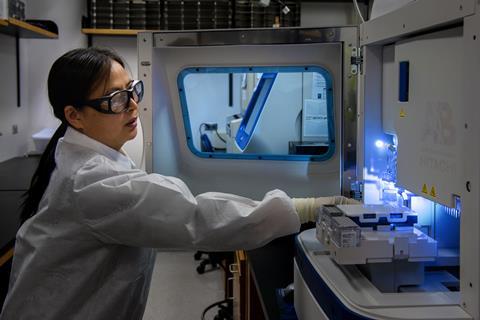 Telefónica responded to the coronavirus outbreak in Europe relatively quickly, as a consequence of an employee being hospitalised after catching the virus on 1 March 2020. On 4 March 2020, the operator issued a press release setting out the measures it had taken to enable isolation of co‑workers who had been in contact with the ill employee, and the steps taken to support vulnerable workers at the Aravaca office in Madrid where the employee worked.
A week later, as restrictions in movement began to be implemented in regions of Spain, Group Executive Chairman José María Álvarez‑Pallete issued a statement setting out the operator's response to the crisis. While the piece principally related to its domestic market, Álvarez‑Pallete emphasised that any measures in place would be expanded to other operating businesses if necessary and possible.
"We believe that this is one of those moments when companies must strive more than ever to act with values and responsibility in the service of society. "

— Álvarez‑Pallete.
The statement from the Chairman covered four major areas:
Maintaining network capabilities. Highlighting the importance of robust communications at a time of national emergency, Álvarez‑Pallete underlined the fibre foundations of Spain's infrastructure, and committed to ensuring the network is operating with sufficient capacity for any escalation in traffic and demand. Despite confidence in the ability of the network to manage demand, Telefónica España subsequently joined with Spain's other operators to request the public favour fixed‑line calls over mobile calls, undertake large downloads during off‑peak times, and thinking twice before using video for conference calls.
Supporting employees. Claiming that Telefónica is already aiming to provide a benchmark for corporate approaches to flexible working, Álvarez‑Pallete said Telefónica would be encouraging working from home where possible, particularly for at‑risk groups, as he set out a goal "to protect the health of our professionals, our customers, and suppliers as much as possible, while ensuring the continuity of the service". The Telefónica commitments had come as lockdown requirements were only beginning to emerge in the country, which will have subsequently reinforced the need for home working. The telco had already taken steps to cancel or limit business trips, events, and meetings for its staff.
Support for customers. Citing the "great responsibility" Telefónica has towards its customers, the Spanish operating business added 30GB‑per‑month to the data caps in place for its mobile customers for a two‑month period. Telefónica also opened free access to the Movistar+ Lite over‑the‑top IPTV service to all Spanish consumers for one month. Fusión customers also saw access to the Movistar Junior children's entertainment service made available for free. Similar customer support was promised for other countries "depending on the evolution of the outbreak in each country". Fundación Telefónica also bolstered the amount of free online education resources made available through its courses and web presence.
Meeting requirements of the public sector and government. Álvarez‑Pallete said that Telefónica was making a wide range of services available to public administrations and health bodies to support their response to the crisis, highlighting its big data capabilities for analysing the development of the contagion, as well as its traditional connectivity services. Both areas saw Telefónica and its investments subsequently join response efforts in Spain (see below).
Álvarez‑Pallete said the initial measures announced would not be the end of the Telefónica contribution, and indicated corporate communication channels would be used to update on further action.
He concluded with a reference to the sense of social purpose that he has been engendering within the Group as part of restructuring, which had also been evident as Group results were announced (see separate report). Álvarez‑Pallete suggested this approach is proving its importance in light of the current crisis.
"It is not by chance that, while accelerating our transformation, we redefined our purpose: 'To make our world more human, connecting people's lives'. In the context we are living in because of the COVID-19 outbreak, our purpose becomes more meaningful than ever. I would therefore like to express my gratitude to all Telefónica's teams for their efforts and commitment at this time. "

— Álvarez‑Pallete.
Major market response
Across Telefónica's footprint, operating businesses have been developing their own responses to the outbreak, largely following the framework laid out by the Executive Chairman. Notable responses include:
In Spain, temporary hospitals established to address the surge in patients needing hospital treatment were provided with data networks. The IFEMA conference centre in Madrid, along with eleven hotels, have been converted to emergency facilities and Telefónica said it is covering the cost of installation and operation of fibre circuits at all sites, while also working with emergency services on scaling contact centre communications for escalating volumes of queries. In Valencia, Telefónica and its operator peers are working with local state bodies to map and monitor the spread of the virus.
Telefónica Empresas in Spain is offering business customers free access to a range of collaborative and remote working tools alongside additional mobile data bundles for a limited period. It is highlighting a free six‑month trial of Microsoft Teams, while also drawing attention to its cloud services and security tools for enterprise.
In the UK, access to websites deemed critical for support and information during the crisis was made available to all customers, exempt from any data caps normally in place. All O2 UK shops were closed just hours ahead of a government order to close non‑essential retail outlets. Alongside its domestic peers, the operator supported government efforts to send text messages to all UK citizens regarding the lockdown in the hours following the initial announcement. The players have also been in talks with the government regarding the sharing of anonymised data to facilitate tracking of adherence to movement restrictions in the country. Such use of data by government in the current circumstances has been cleared by data privacy watchdog the Information Commissioner's Office.
O2 UK CTO Brendan O'Reilly posted updates on the way the operator is managing the change in usage habits resulting from the UK's lockdown measures. O'Reilly noted that peak traffic times were shifting, with midday currently proving the busiest time, compared with the more-usual 6pm point of greatest demand. The additional strain placed on the network by a near‑60% rise in voice traffic at busiest times was acknowledged, although the network was said to be well placed to manage such spikes.
The response in Germany has seen Telefónica focus on reassuring customers on the reliability of its network, and the work continuing to ensure that service levels will be maintained, and any faults quickly remedied. The operating business is also easing up on throttling that would usually be in place once consumer and business customers hit any tariff data limits, increasing the capped speed to 384Kbps from 32Kbps.
In Brazil, Telefónica|Vivo coordinated its response with the country's other major operators to ensure a consistent state‑by‑state response to the crisis, with networks and infrastructure maintained. The operator is opening up access to online news and information sources without charge, and emphasising moves taken to protect the health of employees. Vivo is also awarding extra data for all customers for the next two months, and opening access to the full range of its IPTV service to any users. Enterprise customers are being offered extended free access to Microsoft Teams and Cisco Webex videoconferencing.
In Argentina, Telefónica removed roaming charges for its customers overseas, in order to help them contact family at home. The operating business also implemented procedures to enable emergency top‑ups or data cap increases for its customers, and discounts on bundles. In the home, it is offering limited free access to Movistar Play and online education resources.
Telefónica Chile introduced a five-point plan for dealing with COVID‑19: boosting fixed‑line broadband speeds for all customers; making some Movistar Play content temporarily free to access; zero‑rating mobile access to social media and news sites; providing additional data allowances for businesses and offering limited free access to Microsoft Office 365 and Teams; and making education resources free online.
Telefónica Mexico flagged that it had made available to government a wide range of platforms, including SMS and social media channels, to help disseminate information and recommended actions related to the virus. Access to government information sites was also zero‑rated for mobile data.
Telefónica in Peru helped rapidly build out an emergency temporary hospital, providing fibre‑optic links and a full ICT network for the 900-bed facility over the course of four days. The local operating business has also made news channels free to access for all customers, whether pay‑TV subscribers or not, and temporarily added additional entertainment channel access for subscribers. In the enterprise sector, the operator's relationship with Cisco and Microsoft has seen the offer of free trials of Webex and Teams extended to the country.
Short‑term plaudits, longer term challenges
Telefónica, in line with many other operators, is treading a fine line between being supportive of its customers' needs, informing the public about the reliability of its services, and veering into self‑promotion.
To date, the offering of extra data and free access to entertainment to consumers and productivity tools to business appears to have stayed on the side of community service rather than commercial exploitation, and operators have been perceived as acting responsibly and supportively of society's response to the outbreak.
However, the longer that movement restrictions continue, and operating businesses come to the conclusion of their initial free access periods, managing public perception may become more of an issue. Expectations may change about the availability of networks, and concern may arise as to how the operator is using and sharing customer data in its response to the crisis.