Despite making a fuss to get auction terms changed, Telefónica ultimately abstained from the latest 4G spectrum sale.
Speculation that the decision was influenced by Group distancing of most Latin American assets, and the potential of a sale of the Colombia business.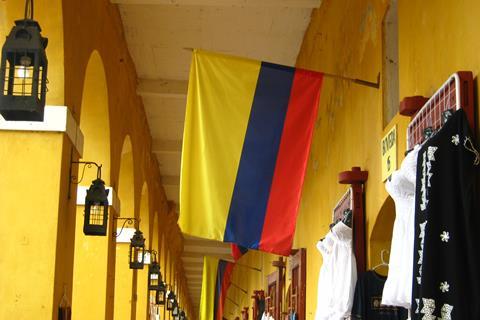 Telefónica Colombia made no bids in the country's most recent 4G spectrum auction, despite taking preparatory steps to participate in the 20 December 2019 process.
Colombia's Ministry of Information Technology and Communications (MinTIC) announced that the auction had raised "more than COP 5tn" (€1.3bn) from three participants, with Telefónica remaining on the ticket but not making a single bid.
As a consequence of the limited number of bidders, the auction ended without all available spectrum licences being distributed. The final results were:
90MHz in the 700MHz band: Claro and Novator Partners each acquired a 2×10MHz block, while Tigo purchased a licence for two 2×10MHz blocks. A single 2×5MHz block remained unsold.
1,900MHz band: no offers were received for the 2×25MHz block of spectrum.
2,500MHz band: Claro and Tigo each bought three 10MHz blocks.
The proceeds will go towards improving rural 4G coverage, according to MinTIC, with final spectrum allocations expected by the end of February 2020.
Revised prices still too high for Telefónica
The original format of the auction, which did not include reserve prices, had been a cause of controversy in late‑2019 with several operators, including Telefónica, choosing not to register their interest and prompting a u–turn by the authorities (Telefónicawatch, #139).
Despite the changes, Telefónica cited high prices as its reason for non‑participation (the prices at Colombia's auction were said to be around double that of other South American countries), and it said in a statement that it would instead invest in its existing infrastructure to improve services.
Given Telefónica's broader divestment plans for the region under its newly formed Telefónica HispAm arm, it is perhaps unsurprising that it decided to hold back. It is also worth noting that, in the period following the auction, press rumours have linked Novator Partners, which was among the winners of spectrum, with a bid for Telefónica's assets in Colombia (see separate report).