Telefónica is continuing with housekeeping to tidy up its web of subsidiaries, with startup investment the latest focus.
As well as a backroom streamlining, Telefónica Innovation Ventures can be seen tightening a focus on Group strategic priorities including blockchain and cybersecurity.
Chema Alonso playing an oversight role with Telefónica venturing efforts.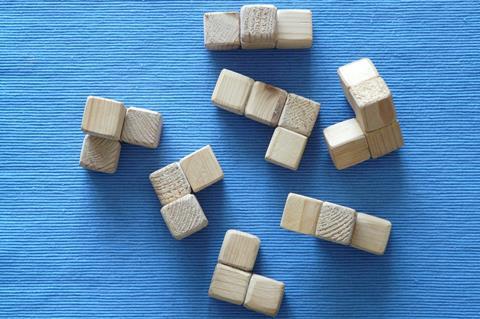 Telefónica Group took the latest steps in simplifying its structure as it evolves its operating model and builds the foundations for a business that can support its digital transformation goals.
The latest moves have seen the Group streamline the subsidiaries involved in its innovation and investment efforts, with Open Future (now known publicly as Telefónica Innovation Ventures), the holding company for its more substantial interests, absorbed into Wayra Investigación y Desarrollo. Wayra Investigación y Desarrollo already owns all Telefónica's Wayra entities, and in turn is 100% owned by Group-level subsidiary Telefónica Digital España.
The restructure of the entities behind the investment funds is not expected to lead to operational changes, according to reports. Wayra units across the Telefónica footprint will remain focused on new and emerging startups, providing funding (not always in exchange for equity) and other support. Recently, Telefónica has acquired businesses it previously supported in development through Wayra, with the takeovers of cybersecurity businesses Govertis and iHackLabs (Telefónicawatch, #147).
Telefónica Innovation Ventures (TIV), meanwhile, will engage with more advanced startups, and more significant investments — the unit focuses on investments valued in a range from €250,000 (£228,000) to €6m.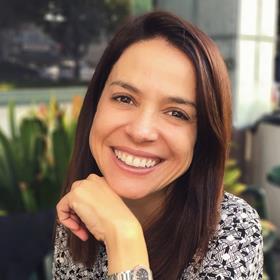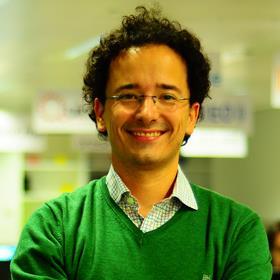 TIV is led by Managing Director Guenia Gawendo, while Miguel Arias, Telefónica's Global Entrepreneurship Director, leads Wayra investments.
Telefónica has also been refining the ownership structure of businesses related to its three key development areas: big data & IoT, cloud services, and security. Of these, the amalgamation of disparate group operations linked to security has now been completed through the creation of Telefónica Cibersecurity Tech, with the other two areas set to follow by the end of 2020. These businesses are being established independently under the umbrella of the new Telefónica Tech division with a view to potentially attracting outside investors.
TIV honing in on Group strategic focus
TIV is intended to identify emerging businesses with a clear strategic fit for the Group and is now focused on areas including 5G, artificial intelligence, cybersecurity, IoT, and blockchain.
The latest investment to come within its remit is Nozomi Networks, while it has also recently backed Altiostar, an Open RAN business and strategic partner for the Group. It still holds older stakes in businesses that reflected earlier priorities of the Group, such as Boku, an m-payments platform provider, and Wi-Fi connectivity solution provider Assia.
TIV current and former investments
Current
Source: Telefónica, Telefónicawatch.

4iQ

Spain-based startup focused on cyber intelligence centres, with defence and law enforcement applications. Telefónica participated in $14m (£11m/€12m) Series-A funding in 2016 (Telefónicawatch, #110).

Aerial Technologies

Canadian Wi-Fi motion-based analytics company founded in 2015. Telefónica participated in funding rounds, raising €4.5m in 2017 and 2018 (Telefónicawatch, #119 and #131).

Altiostar

An open RAN solution provider and Telefónica "partner of choice". Telefónica invested an undisclosed sum in the company in late-2019 (Telefónicawatch, #138).

Assia

A broadband and Wi-Fi connectivity solutions player in which Telefónica invested in 2010, as part of a $21m funding round (Telefónicawatch, 2010.11). It is also backed by AT&T, Deutsche Telekom (DT), SFR, and Swisscom.

BigML

A US-based machine learning platform provider with offices in Spain. In 2015, Telefónica partnered BigML on a platform intended to enable venture capitalists to identify startups matching their investment criteria (Telefónicawatch, #100).

Blueliv

A Spain-based cyberthreat analysis solutions provider in which Telefónica invested in 2014. It subsequently won a startup call by Go Ignite, a cross-operator investment scheme backed by Telefónica, DT, Orange and SingTel (Telefónicawatch, #85, #109).

Boku

A US m-payments platform player that was used for early iterations of Telefónica carrier billing services. Telefónica invested in Boku in 2012 as part of a $35m investment round (Telefónicawatch, #64 and passim).

Clear

An Israel-based distributed ledger technology developer specialising in cross-border payments. Telefónica participated in a $13m funding round in early 2020, and its international wholesaling business is involved in trials of Clear technology (Telefónicawatch, #141, #143).

Nozomi

An industrial cybersecurity specialist in which Telefónica invested in mid-2020, in a funding round that brought the total raised by the venture to $54m. Nozomi also has a joint services agreement with Telefónica's ElevenPaths unit (Telefónicawatch, #144 and #145).

Scytl

An independent online and phone voting communications platform intended for use by governments and citizens. The timing and nature of Telefónica's investment is currently unclear, although it appears to pre-date 2016, when the operator and the startup introduced a joint venture for voter engagement via a new digital platform OpenSeneca. The platform was unveiled at Mobile World Congress, with a promise of €35m in joint investment.

Sigfox

A French unlicensed low-power wide area network service provider. Telefónica invested in Sigfox in 2015 as part of a $100m, Series-C funding round, and dabbled with use of the technology, although has since appeared to favour licensed alternatives (Telefónicawatch, #95, #121, and passim).

Exits

Amobee

A mobile advertising platform provider. Telefónica became an investor alongside Vodafone in 2008, and the business was ultimately acquired by SingTel in 2012 for $320m (Telefónicawatch, 2008.01 and #64).

MindMeld

An AI platform for "conversational interfaces". Telefónica invested an undisclosed sum in 2013, before the business was acquired by Cisco Systems in 2017 for $125m. The new owner subsequently made the company's code open source (Telefónicawatch, #76 and #93).

Quantenna

A cloud analytics-driven Wi-Fi capacity solutions provider, whose technology is currently deployed in Telefónica end-user equipment. Telefónica invested in 2011, and the business was subsequently acquired by ON Semiconductor in 2019 through a $1bn cash deal (Telefónicawatch, #60, #110, and #132).
Networking ventures
TIV also works with venture capital funds on additional investments and partnerships, and has been involved with indirect investment through the following funds.
TIV venture capital fund networks
2019 and ongoing funds
Source: Telefónica.

Alter

An investment fund focused on "hard tech" startups with offices in California, USA, and Portugal.

Vintage Investment Partners

An Israel-based "global startup network" combining direct investment and secondary funds to create a venture platform for startups and investors.

Redpoint e.ventures

A Brazilian outpost of Silicon Valley investors.

Closed funds, 2012-18

Kibo Ventures (I&II)

Two Spain-focused seed stage investment funds.

Active Venture Partners

A venture fund present across Germany, Spain and Scandinavia.

InvestTech

A Brazil-based investment fund focused on B2B development.

Axon

Pacific region investment funds covering Colombia, Mexico and Peru.

Scale Capital

A TMT investment fund in Chile.

Caixa Capital Risc

A seed stage investment vehicle, based in Spain.

Neal Doran is a Senior Analyst for TelcoTitans. Neal's industry knowledge and experience as a telecoms analyst and writer spans three decades, and he has been a key part of TelcoTitan's Editorial team since 2001.