A three‑year project in Spain is expected to provide a template for Cisco's role in delivery of network automation across Telefónica's footprint.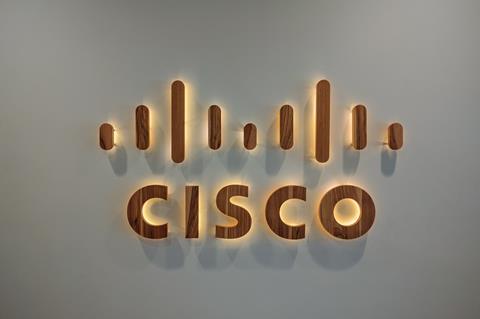 Long-term Telefónica partner Cisco Systems flagged a new strategic agreement with Telefónica to automate Group network operations throughout Europe and Latin America, starting with a three-year pioneering project in Spain.
The over‑arching aim is to simplify network infrastructure through the deployment of intent-based networking (IBN) technology, ultimately enabling operating businesses to prepare for the launch of 5G.
Cisco said installation of its Crosswork Network Automation suite allows Telefónica España to automate its network with more orchestration capabilities, cloud‑based software‑as‑a‑service applications for routing intelligence, and enhanced security.
IBN is a relatively new approach that essentially uses machine learning and advanced automation to oversee networks. Cisco has become a keen player in this field, and said the Crosswork Network Automation suite is built from a family of new and existing Cisco networking products including version 5 of the Network Services Orchestrator (NSO).
The Group has previously highlighted the importance of network automation and orchestration for 5G, including through research with Sedona Systems (Telefónicawatch, #126) and its backing of the Open Source MANO (OSM) platform (Telefónicawatch, #134).
Telefónica Business Solutions has already adopted Cisco's NSO for automating and configuring its IP infrastructure and business customer premises equipment. It was suggested at the time of adoption, in 2016, that Telefónica was considering implementation of a Cisco NSO approach across its entire operation (Telefónicawatch, #108). According to the vendor, NSO offers an abstraction layer between network services and the underlying infrastructure components, enabling operators to automate end‑to‑end service lifecycles and reduce manual configuration steps.
Cisco unveiled the Crosswork Network Automation suite in February 2018, and positioned it as a new network automation software portfolio. It is designed to improve how operators run their large-scale networks, offering greater network visibility at scale, data-driven insights, and outcome-based automation.
Spain programme to be emulated across the Group
Jonathan Davidson, Senior Vice‑President and General Manager for the Service Provider Business at Cisco, noted that network intelligence and refined analytics "will improve operational decision making and reduce time to outcomes as we advance this automation technology throughout the Telefónica footprint".
Telefónica España is clearly acting as the guinea pig for what could morph into a Group-wide project, although the rollout may be a relatively slow and steady one. Cisco declared that all successes and best practices identified within the three year project in Spain "will set the new basis for Telefónica's automation project worldwide".
The Cisco Customer Experience model is said to be providing the primary systems integrator for the architecture design and supporting the deployment of the new automation software.
"This is the beginning of a strong and meaningful partnership, as operational excellence will be vital to achieve success in the future. We opted for Cisco because of the outcome-driven approach in automation that will have immediate and long-term benefits to transform our infrastructure and deliver the best in class customer experience. "

— Joaquín Mata, Chief Technology Officer, Telefónica España.
Cisco is a deeply-established partner of Telefónica (Telefónicawatch, passim), including as a partner for enterprise customers, but nonetheless it will be delighted to be securing a promising beachhead within the operator's network transformation at a time when upstart open and disaggregated approaches to network are in the limelight.