New investment vehicle with cybersecurity focus, powered by ElevenPaths.
Nine familiar startups named in an initial portfolio.
Minority stakes in early- and growth-stage companies, with 15 investments slated for its first three years.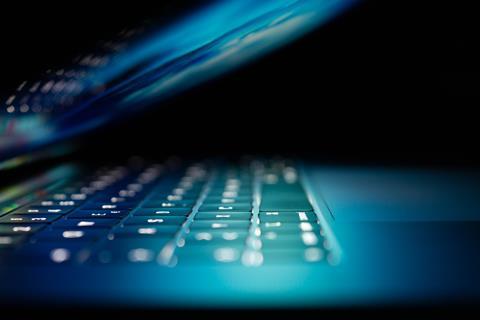 Telefónica launched Telefónica Tech Ventures, its latest investment vehicle, this time with a focus on cybersecurity. It aims to develop in-house investment capabilities for the Group's Telefónica Tech arm, while detecting disruptive innovation in the cybersecurity sector.
The new investment entity is led by ElevenPaths, Telefónica Tech's cybersecurity unit, and Telefónica Innovation Ventures (TIV), the Group corporate holding company that sits under the Wayra Investigación y Desarrollo umbrella.
A "dedicated team", drawn from both ElevenPaths and TIV, has been assigned to the unit and will offer it their "expertise". Though there has not been any formal introduction of this team, it includes Rafael Amorós González, former Global Innovation Manager for Wayra. He has now been appointed Head of Scouting & Business Development for Tech Ventures.
The corporate team that will oversee Tech Ventures includes:
Group Chief Digital Consumer Officer and ElevenPaths Chairman Chema Alonso;
ElevenPaths Chief Executive Pedro Pablo Pérez;
TIV Managing Director Guenia Gawendo;
ElevenPaths Chief Revenue Officer Rames Sarwat;
Telefónica I&D CEO David del Val.
Familiar faces to get the ball rolling
Tech Ventures begins life with a nine-strong portfolio of investments, each of which is already tied to Telefónica or one of its various investment and innovation engines.
Going forward, the fund will make strategic investments ranging from €100,000 (£91,000) to €6m, taking minority stakes with an intent to forge commercial ties to boost ElevenPaths and newly-formed Cybersecurity Tech parent company (Telefónicawatch, #144).
It has set a target of investing in up to 15 startups in its first three years, with a willingness to enter into Series-A, -B, or -C funding rounds. It means early- and growth-stage startups will be targeted, compared to Wayra's focus on new and emerging startups, and TIV's on more advanced startups, as per Telefónica's recent venturing structural rejig (Telefónicawatch, #147).
Though broadly a fund focused on cybersecurity, Tech Ventures lists threat intelligence, home security, identity management, and Internet of Things security among its key interests. It will also limit its portfolio to startups based in countries with what it describes as the "best tech ecosystems" — Israel and the USA — and Telefónica's core markets — Brazil, Germany, Spain, and the UK (the primary focus, along with the USA, of Telefónica's broader security services expansion plan — Telefónicawatch, #147 and passim).
With its initial cohort, there is an imbalance towards Spanish businesses, though the UK's Red Sift and American Nozomi Networks buck the trend.
Telefónica Tech Ventures portfolio, October 2020.
Portfolio startup
Focus
Background
Sources: Companies; Telefónicawatch.

4IQ

Spain-based startup focused on cyber-intelligence centres with defence and law enforcement applications.

Telefónica participated in a €12m Series-A funding in 2016 (Telefónicawatch, #110).

Blueliv

Spain-based cyber-threat analysis solutions provider.

Telefónica invested in 2014. It subsequently won a startup call under Go Ignite, which is backed by Telefónica alongside Deutsche Telekom, Orange, and SingTel (Telefónicawatch, #85 and #109).

CounterCraft

Spain-based cybersecurity application for threat detection.

Earned a share of €1.4m from Wayra Spain's 2019 investment alongside Hdiv and seven other startups (Telefónicawatch, #142).

Devo

Spain- and US-based big data security specialist.

Telefónica signed a strategic alliance to resell Devo security monitoring in 2018 and has been cited as an ElevenPaths partner (Telefónicawatch, #111, #128, and #130).

Hdiv

Spain-based web application and API protection specialist.

Received a share of €1.4m Wayra Spain investment in early-2020 alongside CounterCraft (Telefónicawatch, #142).

Kymatio

Spain-based cybersecurity risk specialist.

Wayra Spain participated in a €500,000 funding round in April 2020, and was named a winner in ElevenPaths' and Wayra's first cybersecurity call in 2017 (Telefónicawatch, 142).

Nozomi Networks

US-based industrial cybersecurity specialist.

Telefónica invested in mid-2020 in a funding round that brought the total raised by the venture to €47m. Nozomi also has a joint services agreement with ElevenPaths (Telefónicawatch, #144–#145).

Red Sift

UK-based machine learning-based open cloud platform for day-to-say enterprise security.

Wayra UK invested in March 2018, and Telefónica is cited as a Red Sift customer.

Smart Protection

Spain-based digital asset and intellectual property protection platform, leveraging blockchain technology.

Cited as part of Telefónica's Activation Programme on the blockchain stream in 2020 (Telefónicawatch, #144).
Cybersecurity intent locked in
On announcing the new venture, Telefónica also alluded to ongoing ambitions in the cybersecurity space. Telefónica claims to be posting 26% year-on-year growth in the global cybersecurity market. The market as a whole is estimated to attract $8bn (£6.1bn/€6.8bn) of investment in 2020.
In September, the Group flagged two acquisitions as part of its international ramp-up of security services: Govertis, the Spanish security consultancy with ties to ElevenPaths and Wayra Spain (Telefónicawatch, #100 and #133); and iHackLabs, the UK training and simulation specialist supported by Wayra units in Spain and the UK from 2018 (Telefónicawatch, #119 and #126). On announcing the pair of acquisitions, Telefónica stressed that it would continue to build its "organic and inorganic cybersecurity capabilities" and establishing Telefónica Tech Ventures is evidently another step in that direction.

Joseph Purnell is a Staff Reporter for TelcoTitans, contributing telecoms news analysis since 2019 as part of the TelcoTitans Editorial team.