Telefónica Tech signs collaborative agreement with blockchain consortium Alastria, which will see the operator build and manage a DLT network.
T. Tech continues to play with DLT hosting service offering, building on Hyperledger experience.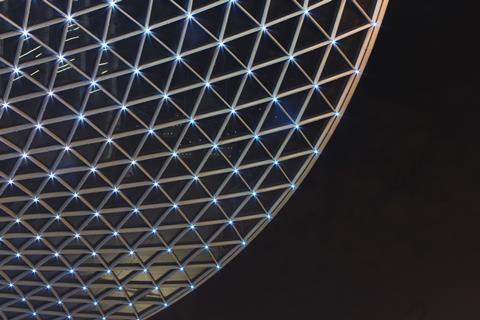 Telefónica Tech signed an agreement with blockchain consortium Alastria, which will see it provide a private network based on Hyperledger Fabric for members. Telefónica Tech will develop, implement, and operate the network.
Alastria already has two operational networks as part of its effort to develop technologies on an agnostic blockchain platform. The B network is based on Hyperledger Besu; the T network is underpinned by Quorum. Now, Telefónica Tech will add another, H network, based on Hyperledger Fabric and split into two environments: one "open", available at no cost to Alastria members to deploy proofs of concepts and applications with lighter loads; and a second "closed" environment, under which Telefónica will provide purportedly enhanced services and personalised support to enable testing of more demanding applications.
José Luis Núñez, Head of Telefónica Tech's blockchain unit (which now sits under the Telefónica IoT & Big Data Tech umbrella — Telefónicawatch, #150), described the new network as an opportunity for Alastria partners to deploy applications "with personalised and demanding service levels that until now could not be guaranteed with collaborative operation models".
Telefónica was a founding member of Alastria at its inception in October 2017 and is represented in the group by R&D arm Telefónica I+D (Telefónicawatch, #123). Based in Spain, Alastria aims to foster blockchain-based technology innovation by enabling collaboration and testing among its more than 500 members, most of which have an Iberian presence. Orange Spain and T-Systems Iberia are among other members.
Interoperability appears central to the agreement. Telefónica will ensure that the new networks work alongside the existing B and T networks, as well as the European Union's European Blockchain Service Infrastructure. The platform will also use the ID_Alastria digital identity model, which is inspired by the Self Sovereign Identity concept and aims to offer standardised identity validation with a seemingly similar model to the eIDAS ökosysteM Identity self-sovereign (EMIL) project, co-founded by Deutsche Telekom's T-Labs (Deutsche Telekomwatch, #93).
Bringing it all together
The "collaboration agreement" brings together various initiatives undertaken by Telefónica over the past few years — with a particular flurry of activity in the last 18 months (Telefónicawatch, #140) — to position itself as a distributed ledger technology (DLT) leader. In work similar to the Alastria agreement, Telefónica has offered blockchain network hosting services. Out of this, its TrustOS platform was launched in November 2019. Pitched as an abstraction layer for DLT networks, it is also underpinned by Hyperledger Fabric technology (Telefónicawatch, #140 and #143).
The Group has been active in developing blockchain use-cases for roaming agreements and interoperable payments. Telefónica has joined fellow telcos in pinning high hopes on the potential for DLT to improve the way inter-operator roaming contracts are negotiated, tracked, and settled. To this end, Telefónica International Wholesale Services partnered with Deutsche Telekom, Orange, and T-Mobile US to create a "production-ready" blockchain network in early-2020, supported by the GSM Association (Telefónicawatch, #141).
Interest in DLT networks has also informed recent investment activity. In early-2020, Telefónica Innovation Ventures participated in an investment round for Israel-based specialist Clear, and the Group's Spanish accelerator unit Wayra took part in a funding round for UK-based blockchain firm Ocyan, following its involvement in building the infrastructure layer for TrustOS (Telefónicawatch, #141 and #143).

Joseph Purnell is a Staff Reporter for TelcoTitans, contributing telecoms news analysis since 2019 as part of the TelcoTitans Editorial team.