Telefónica España distribution and logistics subsidiary reportedly on the market with a €100m price tag.
EY on board to push for a sale as divestment strategy continues across the Group.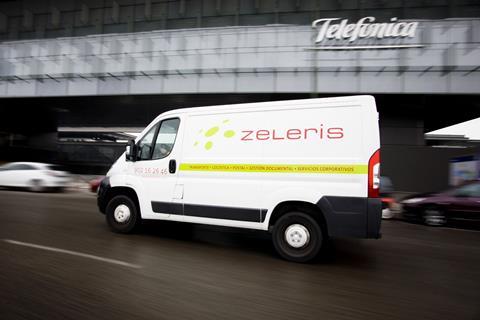 Telefónica is seeking a buyer for its delivery and logistics business Zeleris as part of its ongoing asset-light divestment strategy.
Consultancy Ernst & Young (EY) has been appointed to oversee a sale by Zeleris parent Telefónica Espana, according to Cinco Días. The Spanish unit is valued at €100m by EY, and information has been circulated to prospective buyers in recent months, according to sources "close to the matter".
Thus far, a non-binding offer has been received from US-based private equity firm HIG Capital which did not match the unit's valuation. This is not the first time speculation on a Zeleris sale has bubbled up, with rumours in early-2020 — prior to the impact of COVID-19 — suggesting that investment funds were circling the business as the Group sought assets to offload.
Zeleris, the trading name for Telefónica Servicios Integrales de Distribución, provides transport, logistics, and wholesale mobile telephony to the Group and "more than 1,000" clients. Though its bread and butter is distribution and logistics, in recent years it has expanded into device repairs and recycling. Reports suggest it has fared well during the coronavirus pandemic which has encouraged shoppers to rely on delivery and e-commerce to a greater extent. Zeleris closed the financial year 2019 with revenues up 17% year-on-year to €424m.

Joseph Purnell is a Staff Reporter for TelcoTitans, contributing telecoms news analysis since 2019 as part of the TelcoTitans Editorial team.