Sustainability financing includes social impact and environmental targets.
Proceeds to fund fibre networks and connectivity in unserved areas.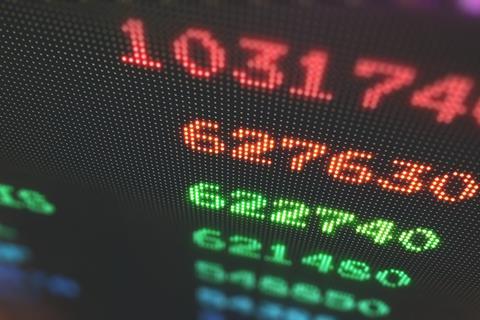 Telefónica issued a sustainable, perpetual hybrid bond worth €1bn to finance fibre rollout and rural connectivity projects that will have "positive environmental and social impact" in Germany, Spain, and possibly Brazil. Funds will also be used to refinance existing projects that qualify for sustainable investment recognition.
With participation from more than 500 institutional investors and demand exceeding €7bn, the financing round showed strong appetite for sustainable infrastructure investments.
Telefónica has expanded the remit of its sustainable financing programme to include projects that support social impact goals, opening up the range of investment projects that can attract funding beyond environmental and climate‑focused schemes.
While the issuance is the first hybrid bond linked to sustainability for Telefónica, the Group has previously raised financing linked to environmental objectives. Telefónica released two 'green bonds' in 2019 and 2020, raising €1bn and €500m, respectively, and used the proceeds to fund migration projects from legacy copper to fibre networks in Spain (Telefónicawatch, #133, #141, and #143). The Group also framed the issue as a first for the telecoms industry, based on its hybrid nature and broad sustainability goals. However, peers including Verizon Communications and Vodafone have issued green bonds of a similar scale, and Orange launched its first €500m sustainable bond in 2020.
Shades of green
Ahead of the launch of the new bond, Telefónica expanded the scope of its sustainable financing framework, which it uses to identify qualifying projects that can be assessed and independently audited. Under the framework, the Group has identified three types of relevant bonds: 'green bonds' that fund projects deemed to have environmental outcomes; 'social bonds' for financing social projects; and 'sustainability bonds' that raise funds for both green and social initiatives.
The operator lists five ways in which projects can pick up a sustainability tag:
Delivering energy efficiency for network infrastructure.
Enabling use of renewable energy.
Providing digital solutions with environmental benefits.
Fostering inclusive connectivity through deployment of broadband in unconnected or underserved areas.
Generating employment, promoting education, or developing skills that support economic growth.
Where will sustainable bond proceeds go?
Telefónica provided scant details on the environmental and social projects that will receive proceeds from the new bond. Broadly, however, the environmental work will focus on upgrading copper networks to fibre, which the operator said is 85% more energy efficient.
The social-focused projects will involve connecting unserved areas and improving internet access in rural areas via mobile network connectivity. Other social projects might include programmes to promote entrepreneurship, startups, and small- and medium-size enterprises as well as job creation.