After keeping its powder dry, Telefónica is aiming for a rapid 5G rollout to support its 'digital compact' commitments to ultrafast connectivity.
Ericsson and Nokia are providing the RAN for the NSA iteration of 5G, with a glidepath apparently ready for future standalone services.
3G expected to be shut down by 2025, within the same timeframe as copper.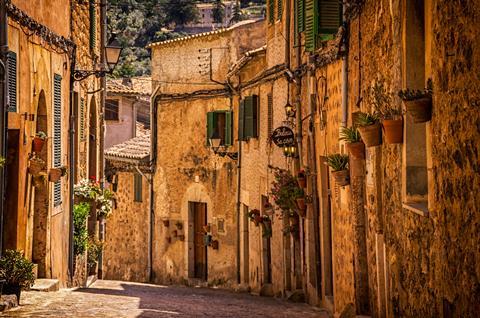 Telefónica España launched its 5G network, promising 75% national coverage by the end of 2020. The switch‑on comes more than a year after its rival Vodafone Spain launched services and marks a cautious approach from a de facto incumbent in the country.
Despite the comparatively slow start, the coverage target points to an ambition to see the service rapidly adopted. Coverage levels on launch were unclear, although the operator stressed that 5G will be available across all autonomous regions of the country, and emphasised a commitment to rural as well as urban areas.
The network will use the 3.5GHz spectrum auctioned in Spain in 2018 (Telefónicawatch, #128), alongside mid‑band spectrum currently in use for 4G (1800MHz–2.1GHz). Telefónica will be combining 5G non‑standalone (5G NSA) and Dynamic Spectrum Sharing technology, enabling it to use LTE connectivity as an anchor for its 5G service while still providing 4G connectivity over New Radio hardware. The deployed network solution is expected to be ready for the implementation of standalone 5G when technology allows.
As well as upgrading Telefónica's existing 4G estate, the operator said it will build new base stations and deploy small cells to reinforce its 5G infrastructure in the "medium‑ and long‑term".
While still principally offering speed and capacity boosts, Telefónica remains actively involved in a broad range of research projects considering 5G use‑cases and business models. For now, though, the arrival of 5G and its rapid widespread deployment enables Telefónica to back up recent declarations on delivering the ultrafast next‑generation networks to support the country's digital transformation, backing up its existing considerable strength in fibre infrastructure.
In the days following the Telefónica announcement, Orange Spain unveiled its 5G service, also based on NSA technology. The operator expects to cover 30% of the population of five major cities by the end of 2020, with 5G services accessible by all contract customers.
Ericsson and Nokia provide radio support
While Telefónica had previously indicated that its initial 5G core will be provided by Huawei Technologies (albeit with longer‑term plans for a more open alternative — Telefónicawatch, #139), Ericsson and Nokia have been awarded the contracts to provide its radio access technology.
The operator is deploying Nokia's AirScale Radio Access equipment, and the vendor is said to be providing advice and expertise on network rollout. Nokia also highlighted ongoing collaboration on developing IP networks, optical transport, and fibre technology as part of its partnership with the telco.
Nokia focused on its support of Telefónica's urban research projects, while Telefónica España Chief Technology & Information Officer Joaquin Mata highlighted the vendor's contribution to both urban and rural deployments. Nokia also pointed out it is the only vendor to have secured a place in Telefónica's 5G radio networks across all three European networks. However, it appears to be playing second fiddle to Ericsson in Spain.
Ericsson trumpeted its role in the Telefónica rollout on the same day as its Finnish peer, and focused on its role in providing the dual 4G/5G capability through its DSS solutions. Ericsson also noted the work of its field force, with engineers working alongside Telefónica on base station upgrades. Ericsson is playing a role in the provision of 3.5GHz radio equipment, and highlighted that the Telefónica rollout is being sped up by software‑based upgrades of "5G ready" equipment already in place in parts of the Telefónica network in Spain.
The two European vendors are traditional radio suppliers for Telefónica in Spain, and were the initial vendor partners named as part of Telefónica's ongoing Technological Cities 5G research and development programme. Although Technological Cities has featured collaboration with Huawei and fellow Chinese vendor ZTE, Ericsson and Nokia have appeared the most active and involved, with Ericsson the busier of the two. The Swedish vendor has also been linked to further projects such as the 5TONIC research centre as a Telefónica fellow traveller (Telefónicawatch, #131, #136, #141, and passim). While Nokia subsequently muscled in on that project too, Ericsson appears to have managed to remain a step ahead as 5G reaches the deployment phase.
Shutdowns planned to provide investment headroom
Telefónica is also working towards a gradual shutdown of its 2G and 3G networks, with 3G set to be switched off by 2025, in line with the removal of the last of the country's copper assets.