Unclear whether the more high-profile ElevenPaths brand has also been retired.
Former LUCA product AI Suite showcased at MWC, but still not widely marketed.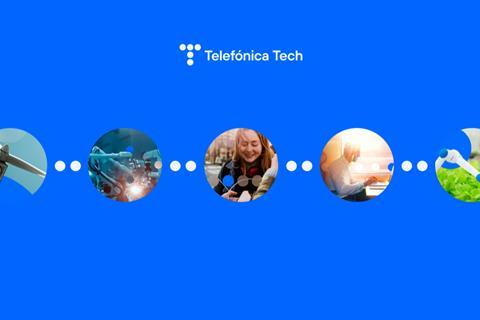 Telefónica confirmed that LUCA is no longer being used to market big data services, with growth-oriented digital services division Telefónica Tech described as the only commercial brand for two business areas: Cloud & Cybersecurity, and IoT & Big Data.
This means that LUCA has been dropped around five years after it was established in 2016 to draw Telefónica big data capabilities into a unified portfolio (Telefónicawatch, #110).
A spokesperson for Telefónica framed the move as a logical step after the big data and IoT businesses were merged and integrated into Telefónica Tech, which was launched in 2020. Although the LUCA website is still being maintained, the spokesperson said Telefónica Tech is working on a new site that is dedicated to the IoT and big data "value proposal". The new site is expected to be released around September 2021.
The demise of LUCA had already become apparent in several ways as products have gradually been renamed and executives have changed job titles. For example, LUCA Suite, previously described as an artificial intelligence (AI) solution for big data projects, has been renamed AI Suite.
Indeed, Telefónica Tech presented AI Suite during a virtual session hosted by Amazon Web Services (AWS) at Mobile World Congress 2021, along with the more established Smart Steps solution that is designed to help organisations extract and analyse anonymised data to gain insights into trends.
Elena Gil, former Chief Executive of LUCA, is now listed on LinkedIn as Global Director of Product & Business Operations, Telefónica IoT & Big Data.
Suite spot
The Telefónica spokesperson said AI Suite "started as a set of libraries and tools to accelerate our analytic projects".
"Gradually, we used them with more and more customers until we had a clear idea of what they needed to be self-sufficient in their path to digitalisation with artificial intelligence. It was then when we started to build AI Suite as it is today. Hence, even though it is a recent product in our catalogue, its use goes way back in time", the spokesperson said.
Although AI Suite has been available and used by Telefonica Group companies "for more than half year now, it's been generally available for just a few months".
"At the moment, we are not marketing the product but for a few public appearances such as [at] Mobile World Congress. Instead, we have been showing the platform to our current customers that had interest and maturity with their data to start transforming their companies", the spokesperson said.
AWS is one of the strategic partners behind AI Suite.
"Despite all the technology we built, we also required lots of services and technologies to run big data processes, train machine learning models, scale servers, and so on. We have strategic partnerships with hyperscalers and, in this case, AWS provided us with all the power of their ready-to-use cloud services, as well as continuous training to master them. They made it possible for us to build AI Suite quickly with a small team", the spokesperson said.
What about ElevenPaths?
As things stand, it is not clear whether or not the ElevenPaths brand has met the same fate. Founded in 2013, the Group's cybersecurity unit has been around for much longer than LUCA, with a well-established presence and numerous partnerships in the security field.
However, ElevenPaths now forms part of the Cloud & Cybersecurity business within Telefónica Tech, and logic would suggest that the brand will go the same way as LUCA. The Telefónica spokesperson had said the group is keeping the brand, but a quick glance at the ElevenPaths website suggests that Telefónica Tech has already taken over here too.
Meanwhile, the future of Telefónica Tech itself remains somewhat opaque. Recent reports suggest that Telefónica has initiated its plan to sell a minority stake of up to 49% in the division.
Although Telefónica seems to have big ambitions for Telefónica Tech, describing it as a "key growth driver for the Group", with particular reference to the 25.1% year-on-year revenue growth in the quarter to 31 March 2021 (Q1 FY21), revenue only stood at €166m (£142m), suggesting that the unit is rather more modest than management would like to portray.
The spokesperson stressed that "we are focused on positioning Telefónica Tech".

Anne Morris is a freelance journalist, editor and translator. She has been working as a reporter and news analyst for TelcoTitans since 2016.