Another social pact unveiled as COVID‑19 and currency falls combine to wipe €1.5bn of reported revenue in second quarter and shred profitability.
Cash generation a priority as strict — and seemingly permanent — spending and investment restrictions are put in place.
"Resilience" the key quality attributed to the Group by senior management, which is hoping to keep the focus of the analyst community on long‑term recovery for the telco.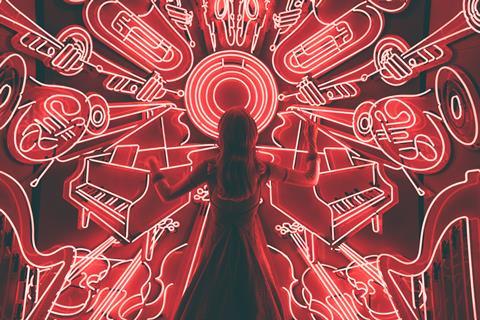 Telefónica Group in recent quarters has jazzed up its quarterly results updates with social media infographics, and management talking head videos showcasing the discussion points and progress made by the Group as it aims to become more a relevant digital communications giant and less a staid telco. These shiny baubles and moderately aggrandising videos were absent as its latest results dropped, perhaps understandably as the one‑two punches of a global pandemic and a collapse in Latin American currency values contributed to a slump in revenue and an even bigger collapse in profitability (see below).
Instead, Telefónica offered distractions from its financial performance with fresh deals and more new initiatives. The unearthing of a new buyer for its Costa Rican business just months after Millicom International Cellular pulled the plug was held up as an example of responsiveness and dynamism (see separate report). There was also the unveiling of a new pact, called the Digital Deal, which is intended to put digitalisation to use in the cause of social improvement — marking yet another attempt by Executive Chairman José‑María Álvarez‑Pallete to establish a sense of purpose for the Group.
At the end of the announcement of the digital plan, the release of the results was included almost as an afterthought, and the Group may have good reason to focus on its loftier goals (see below).
Facing the music
Facing analysts, there were fewer places for management to hide, but Álvarez‑Palette continued the focus on the future, stressing the strength of the Group's core, the steps being taken to build up Telefónica Infra and Telefónica Tech, and efforts to neutralise the challenges faced in Hispanoamérica.
This was said to have been accompanied by a proactive response to the COVID‑19 pandemic, which saw the Group intensify focus on cash generation and rethink its own spending. The Chairman was, though, keen to insist that the response did not go against the ideals of the New Telefónica plan (Telefónicawatch, #141).
"We stayed true to our ideals, keeping in mind the long-term vision, without compromising either our strategy or our profitability. "

— Álvarez‑Pallete
"Resilience" was a key theme for management, with Álvarez‑Pallete, Chief Operating Officer Ángel Vila, and Chief Financial & Control Officer Laura Abasolo all repeatedly returning to the word to describe the Group's operating businesses (OB). Analysts appeared willing to accept that management has a grip on the operational side of its business. However, the evergreen problem of debt, and the potential frailty of the Group's credit rating seemed to cause a degree of disquiet (see below).
Digital Deal entails another five point plan
In an update on existing Digital Manifesto plans (Telefónicawatch, #128), Álvarez‑Pallete suggested in the Group's latest digital mission statement that the adoption of digital technologies will be essential to the economic and social recovery from the pandemic.
The programme is set to have a Europe‑wide ambition, but the initial tangible changes will be in Spain, where Telefónica is aiming for 100% fibre coverage by 2025 and promising to take a lead in 5G (despite not yet having launched it in the country). In the accompanying 50‑page treatise, Álvarez‑Pallete considers the likely global social and economic impact of the pandemic, and the role that communications companies can play. As is standard, Telefónica is calling for a more favourable tax and regulatory environment for telcos to enable them to invest in developing services, with particular criticism of telecoms‑specific taxes in Latin America, and allusions to the advantages leveraged by global OTT players. The contribution of digital services to environmental sustainability was also reinforced as part of the new plan, which culminated in a five‑point vision for a technology‑driven recovery:
Encouraging digitalisation for key sectors such as energy, industry, agriculture, and transport, and providing greater support for digital transformation at small‑ and medium‑size enterprises and public sector entities through subsidy and tax‑based incentives.
Fostering greater digital skills through education and retraining though national schemes and public‑private partnerships, to help minimise social inequality. Updating welfare systems to support new demands of the 'gig economy'.
Encourage investment in very high capacity network infrastructure for all, with a focus on bringing connectivity to underserved areas. Levers could include regulatory intervention in remote areas, technology standardisation, and harmonised international policy in areas such as spectrum use.
Revised competitive, fiscal and regulatory frameworks to create a more level playing field for all digital economy players. As well as the desired competitive level playing field for infrastructure and OTT players, Telefónica is calling for heightened regulation of digital platforms. It also stressed the need for in‑market consolidation, particularly four‑to‑three mobile mergers.
Boosting public confidence in technology through a focus on protecting privacy and demonstrating high ethical standards in service delivery, particularly around data analytics and artificial intelligence (AI). The need for a digital bill of rights was reiterated along with proposals for risk‑based assessment of AI technologies that would see applications certified before being commercially deployed.