Telefónica's Argentinian inflation battle shows digitalisation value in markets facing cost challenges.
Group management also seeks to ease qualms over rising energy costs and wage inflation in Europe through digitally driven efficiency drive.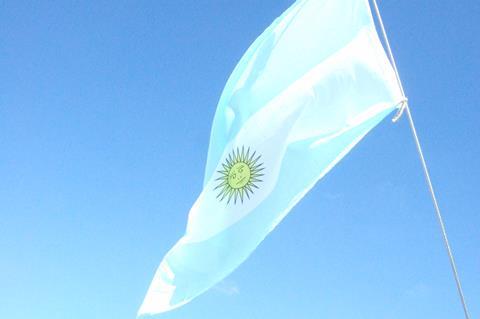 Laura Abasolo, Telefónica's Chief Financial & Control Officer and Head of Hispanoamérica, highlighted how the Group has been able to address the ongoing challenge of severe inflation in the Argentinian market, with the embrace of digitalisation positioned as a critical contributing factor. The operator's performance in the country was presented as an example that can be applied across the Group, giving tangible value to digital transformation as rising cost worries build across its footprint.
While the Argentinian market has suffered from hyperinflation, which led to the Group writing down the value of its assets in the country twice during 2020, Telefónica Argentina's recent results have been described as strong. The local operating business (OB) was spotlighted as a key contributor to a better‑than-expected performance across the Hispam region during Telefónica's results presentation for the three months to the end of September 2021 (Q3 FY21). Collectively, the division saw a 5% organic increase in revenue for the year to date, boosted by a strong Q3, with operating income before depreciation and amortisation also rising 3% organically for Q3.
According to Abasolo, not only has Telefónica Argentina managed to address the inflation challenge in traditional ways, it has also used digital strategies to keep a lid on spiralling costs.
" In the case of Argentina, it's not only the opex and capex management. It's also how advanced we are in digitalisation, and this applies for the whole of Hispanoamérica and also for the remainder of Telefónica. We have reduced the weight of the most inflation‑impacted opex as we have a much more digitised business model to serve our customers and in our operations. We are more resilient, and I think Argentina is a good proof of that, when you look at the performance despite inflation being around 50%. "

— Abasolo.
Digitalisation in full swing
Recent examples of digitalisation flagged in Argentina include a contract with Ricoh for robotic process automation linked to billing communications, which resulted in a near trebling of information processing and closer integration of digital and print communication platforms.
Red Hat has also claimed to be delivering digitalisation improvements linked to B2B services, providing automation and technology integration that contributed to a 65% reduction in the time to market for new digital services, based on the acceleration of the deployment of cloud‑based workloads through automation.
Significantly for the future, Telefónica Argentina is working with IBM on pilots of open RAN technology, expected to change the nature of spending on access network technology towards a more fluid, software‑based model that will help the operator lower capex while managing upgrades through opex spend.
The OB has also merged its B2B units to create Movistar Empresas, which is focused on the digitalisation process for corporate customers.
Digital transformation paying its way
Abasolo's remarks demonstrate that, while commercialisation of digital technology remains a relatively modest revenue stream for the Group, the long‑running focus on digitalising Telefónica's foundations is beginning to prove its worth in relation to the operator's cost base.
The drive towards open and programmable, virtualised infrastructure is ongoing, as the Group "continues to strive for enhanced efficiency and to drive digitalisation initiatives across its operating businesses and corporate centre". Alongside the Q3 results, Telefónica noted its extensive open RAN pilot programme and partnership with NEC, and the agreement with IBM on the creation of a cloud‑native 5G core network platform as recent signs of continued progress.
The spectre of inflation is also lurking in Telefónica core markets, with analyst queries raised during the Q3 presentation on the risks of energy cost increases and wage rises, particularly linked to its home in Spain. Group COO Ángel Vilá echoed Abasolo on the subject in relation to its major OBs, noting that "we will continue to implement and accelerate efficiency measures fostering digitalisation".
The Group claims that 79% of processes had been digitised by the end of Q3, up two percentage points on a year earlier.
New Hispam structure and mindset contributing to change
During the call, Abasolo also discussed the disruptive business model that Telefónica has embraced in Hispanoamérica since the late‑2019 strategy rethink was announced. Initial expectations were that assets in the region would be spun‑off or otherwise monetised, as the Group moved to distance itself from a division that was a drag on spending, delivering only weak returns, and presenting a steady stream of new challenges.
A new management structure was noted by the current Hispanoamérica Chair, with regional teams put in place, replacing national management and working on cross‑border initiatives. Input from teams based in Madrid has also seemingly helped in re‑exerting Group control in a region where semi‑independent domains have often popped up. Abasolo said that this approach has proven more efficient, enabling the sharing of best practice, but also making the business more agile.
The new lean capex model, with fibre InfraCos and partnership‑enabled rollout plans to the fore, is also said to have enabled continued strong growth in infrastructure development and customer growth without overspending. The investment in next‑generation networks is supporting the strategy of targeting premium customers in all markets, reflecting the strategy adopted in Brazil and European OBs. "Hispanoamérica is not dragging management focus, not dragging financial resources, [but is] self‑sustained", said Abasolo.
In another step away from the strategy that was focused on sell‑offs, Abasolo is now talking up opportunities for organic growth and development in Hispam, suggesting the bulk of the asset disposals have been completed.


Neal Doran is a Senior Analyst for TelcoTitans. Neal's industry knowledge and experience as a telecoms analyst and writer spans three decades, and he has been a key part of TelcoTitan's Editorial team since 2001.