Longstanding Telefónica partner and leading Spanish retail group will use 5G to test Industry 4.0 applications in a logistics setting.
Telefónica boasts wealth of experience examining use cases for 5G, and is now reaping rewards of government backing.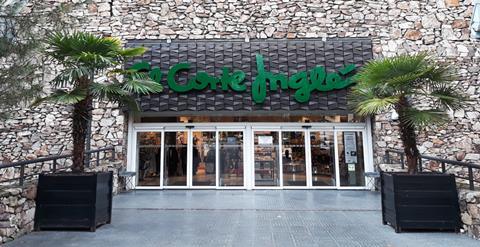 Telefónica España flagged a collaboration with infrastructure vendor Ericsson to deploy a private 5G network at retail group El Corte Inglés's logistics base in Valdemoro, Madrid. The 5G network is said to leverage edge computing technology, using a Telefónica compute centre, to monitor, direct, and automate in-house machinery with high penetration connectivity and ultra-low latency.
Forklifts at the centre will be linked using 700MHz frequency spectrum to optimise routes and paths taken transiting pallets across the 500,000 square meter site, with the spectrum frequency considered best suited to maintaining connectivity across the densely packed, high-rise facility. Telefónica anticipates the optimisation will provide a 20% reduction in journey times for connected equipment.
Meanwhile, parcel sorting machines at the logistics hub will be linked to a wireless access control system using 26GHz millimetre wave spectrum. This higher-frequency connectivity is expected to provide the very low latency needed for rapid sorting, boosting operational efficiency. Being able to replaced cable-linked equipment with wireless kit should also offer greater flexibility in positioning machinery to reflect business requirements, and reduce the time needed for new deployments.
Testing the water (still)
The El Corte Inglés pilot is part of a 5G use-case development programme funded by Spain's Ministry of Economic Affairs and Digital Transformation (MEADT — Telefónicawatch, #146), spanning multiple sectors — such as healthcare, tourism, and transport — which launched in August 2020.
The operating business flagged that it has played a part in testing "more than 60 use cases" since January 2018, and the latest project appears to be the operator's highest-profile private network build in Spain to date as it continues to focus on business and industrial applications of the technology.
This is just one of a number of ongoing MEADT-backed 5G trials in Spain with Telefónica support. Another pilot is taking place is in Andalucía, for example, trialling a 5G-enabled drone surveillance system in the Port of Málaga; and in Extremadura, a user-controlled renewable energy-based solution is being examined in collaboration with engineering firm Gamma Solutions.

Sam Patterson is a Staff Reporter for TelcoTitans, contributing telecoms news analysis since September 2020 as part of the TelcoTitans Editorial team.