Telefónica Tech division hitting €1bn in annualised revenue flagged as a highlight in Group's Q3 results presentation.
Growth business's expansion still being significantly driven by M&A, obscuring 'organic' progress.
Operator maintains rebound from pandemic with growth in earnings and revenue, and confirmation of guidance.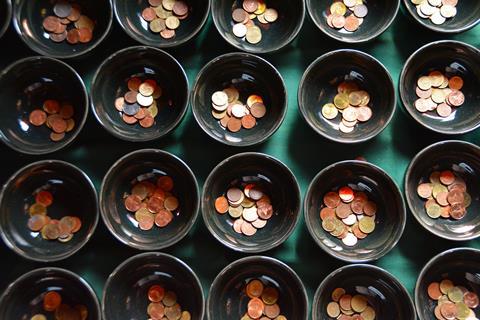 Telefónica highlighted that its new‑generation services business has now breached the €1bn (£849m) turnover mark, albeit boosted by the M&A firehose it has been spraying about to build digital diversification momentum.
The Telefónica Tech division, which now carries the Group's standard in 'growth areas' such as analytics, IoT, and security, increased revenue by 24.9% to €229m in the quarter to 30 September 2021 (Q3 FY21), according to the operator's Q3 report, published this morning.
Telefónica's management claimed this figure translates into a €1bn annualised revenue base, if factoring in the incoming boost of Telefónica Tech's more recent M&A deals — the largest of which being the €390m purchase of cloud services player Cancom UK & Ireland, completed partway through Q3 (Telefónicawatch, #156 and #158). It estimated at the time of that deal that the business — which has now become "Telefónica Tech UK & Ireland" — would generate €190m of revenue across FY21, so is in line to be a major contributor to the Telefónica Tech growth story.
Highlighting of the €1bn milestone, despite the maths involved, could have significance in the context of repeated signals that Telefónica Tech, which was created as part of a reorganisation by the operator in 2020, could end up being part‑sold to a private equity player, to free cash for the Group and drive expansion further (Telefónicawatch, #156). There was no update or commentary on this apparent plan within the Q3 call or documentation, however.
Tech still accumulating to get flywheel on move
The Group sought to stress that organic growth in newer services was a driver of Telefónica Tech's expansion in Q3, but it remains clear that bought‑in sales are also playing a major role — and that the division is still in ramp‑up mode in the areas it is seeking to cultivate into sizeable new businesses over time (Telefónicawatch, #156 and passim).
Telefónica did indicate that the deal‑making taps will continue to flow as Telefónica Tech builds out its ecosystem further. The division's focus is on "acquiring additional capabilities and strengthening [its] portfolio through new partnerships", said the operator, adding that "additional businesses and assets are expected to be incorporated during the [remainder] of 2021".
Telefónica Tech deal‑making agenda, H2 FY21 (selected)

Business
Area
Sources: Telefónicawatch and Telefónica.
Incoming M&A

Altostratus Cloud Consulting

Cloud services

Cancom UK & Ireland

Cloud services

Monogoto (funding contribution)

Private networks

Nozomi Networks (funding contribution)

IoT security

Telefónica Cloud e Tecnologia do Brasil (49.99%)

Cloud and cybersecurity services

Telefónica IoT, Big Data e Tecnologia do Brasil (49.99%)

IoT and analytics

Partnerships

Atrebo

Telecoms infrastructure asset management

ATCSC

Cybersecurity (Saudi Arabia)

C2RO

Retail analytics

CrowdStrike

Cybersecurity

CyberArk

Authentication

Fortinet

SD‑WAN

Global Omnium

Smart meters

Microsoft

SME digitalisation

Zoom

Collaboration services
The interminable Tech twister
Even as a €1bn revenue per year business, Telefónica Tech still looks like it has some way to go before being able to meaningfully move dials for its parent. While a notable landmark, its projected ten‑figure revenue contribution remains modest in comparison with Telefónica's overall top-line — whose Q3 revenue, if annualised, would have come in at about €37.2bn.
There also remain some question marks over the division's growth profile — including exactly how Telefónica defines which services reside within its boundaries. As previously noted by TelcoTitans, the division has had a somewhat opaque way of assigning and recording revenue since its creation. Before a recent recalibration of reporting, which surfaced earlier in the FY, Telefónica Tech was said in FY20 to have delivered revenue of just over €1.5bn.
During Q3, the business was described by Telefónica as having delivered "very solid revenue growth" — perhaps a slight linguistic downgrade on the "superior revenue growth" it was credited with in Q2, when its sales grew slightly faster, at 26.6% (Telefónicawatch, #156).
Further, Q3's report again saw only a partial picture emerge of the make‑up of Telefónica Tech's revenue. Regarding its two vertical divisions, Telefónica IoT & Big Data was said to have accelerated sales growth to +23.6%, from +12.8% in Q2 — although no outright revenue figure was offered. Telefónica Cybersecurity & Cloud Tech was merely reported to have "maintained a steady pace of growth … with Spain as the main growth driver", and to be seeing "double‑digit growth" in "higher value services such as professional, platform, and managed services".
Unlike Telefónica's other main businesses, no detailed breakdown was offered on the division's financial and commercial metrics in the Group's spreadsheet.
Rebound continues
Telefónica Tech's 'landmark' added to a positive feel around the operator's Q3 results — although its numbers were also markedly influenced by deal‑making in what has been a heavy M&A year for the Spanish group.
Reflecting this was the presence of Virgin Media O2 Chief Executive Lutz Schüler on the call, with Q3 being the first full quarter since the joint venture's creation at the start of June (Telefónicawatch, #156). Schüler didn't end up featuring — but his inclusion on the panel appeared another marker of how Telefónica continues to present the UK as one of its core markets, despite having actually deconsolidated (and given up sole control of) its main local business with the establishment of VM O2.
In a continuation of Telefónica's post‑pandemic revival:
Group revenue increased 3.6% when measured on an 'organic' basis — i.e. without factoring in M&A changes. This was a slight acceleration on the 3.4% rise reported in Q2. On a 'reported' basis, turnover was down 11.1%, primarily as a result of changes to the Telefónica 'perimeter', such as the: VM O2 deconsolidation; multi‑stage sale of Telxius towers to American Tower, completed in Germany during August; and exit from Costa Rica, firmed up in the same month (Telefónicawatch, #156).
B2B revenue grew 4.8%, which the operator used as ammunition to back up the Telefónica Tech promise of being a "trusted technological partner for companies on their digitalisation journey". Again, this was a slightly faster rate of growth than in Q2 (+4.5%).
Operating income before depreciation and amortisation grew 1.6% organically.
The Group confirmed its FY21 guidance, which among other things envisages "stable to slight growth" in OIBDA and revenue on an organic basis, following a slight upgrade in outlook after H1 (Telefónicawatch, #156).
With all the outgoing M&A, net financial debt was trimmed down to €22.0bn, before lease liabilities, at 30 September 2021, from €23.2bn at the end of Q2. Supporting this was what Telefónica described as "robust" free cash flow of €869m in Q3, although this excluded €310m of spectrum costs stemming from Spain's recent 700MHz auction (Telefónicawatch, #156).
The de‑leveraging and growth in revenue and earnings was highlighted upfront by Group Executive Chairman José María Álvarez‑Pallete in his prepared statement.
" These results, and the operational progress, new projects, and investments they reflect demonstrate a further significant step towards the economic and social recovery of the markets in which we operate, as the world continues to emerge from the worst effects of the pandemic. "

— Álvarez‑Pallete.