Investment manager with close links to Telefónica completes set up of a new €1.8bn pot.
Five European markets in sights for energy and telecoms opportunities.
Madrid-based business has various ex-Telefónica staffers on team and a history of deal-making with Group.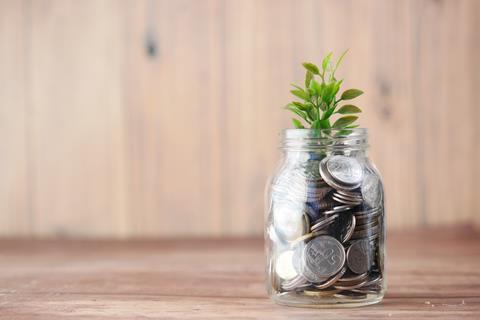 Telefónica data centre and tower buddy Asterion Industrial Partners continued to bulk up financially for further investments in European infrastructure with the closing of a new, €1.8bn (£1.5bn) fund.
With Asterion Industrial Infra Fund II FCR, the Madrid-based investment manager's second fund, Asterion is seeking to expand its portfolio of mid-market infrastructure investments in the energy, mobility, telecoms, and utilities sectors. Its target territories are France, Italy, Portugal, Spain, and the UK.
Asterion began targeting Fund II investors in early-2021, and said it has succeeded in attracting 44 backers, including "pension funds, sovereign wealth funds, asset managers, insurance companies, and endowments from across Europe, North America, Middle East and Asia".
Initially, it aimed to raise €1.35bn but lifted the ceiling in late-2021.
Sharing economy and fibre
The new cash pot has already been used by Asterion to make two investments, including one in telecoms: Italian fibre player Retelit, which it has now fully taken over via the purchase of a 65%-stake in 2021 and a subsequent squeeze-out process (Telefónicawatch, #160).
The other is Barter Energy, a Spanish startup that focuses on enabling shared rooftop installations of solar panels, and is chaired by Argentine investor Martin Varsavsky of Ya.com, Jazztel, and Fon fame.
Telefónica links could be set to grow
Asterion — which was founded by a trio of former KKR executives, including Chief Executive Jesús Olmos Clavijo — says it now has twelve investments and about €4bn worth of assets within its two-fund portfolio.
Its partner team includes various former Telefónica faces, including:
Sebastián Urbán Muñoz, who was Group Head of Strategy & Alliances at Telefónica before joining the investment firm in 2018.
Jorge Álvarez, the Group's former Director of Infrastructure Transactions.
Derek McManus, ex-Chief Operating Officer at Telefónica UK, who left the new Virgin Media O2 joint venture in 2021, and now works at Asterion part-time.
The availability of Asterion's new fund could have significance for the Spanish operator, which like other telcos has been dramatically reshaping its infrastructure asset line-up, and has indicated more infrastructure deal-making is in the pipeline, as it seeks to strengthen financially (Telefónicawatch, passim).
The Group sold a portfolio of eleven data centres in Spain and the Americas to Asterion during 2019, in a €550m deal. Then, in 2021, infrastructure arm Telefónica Infra followed up this deal by taking a 20%-stake in Asterion-controlled hosted services player Nabiax, which absorbed those eleven facilities after the 2019 sale. A further four centres were offloaded to Nabiax in the second transaction, although this was a less extensive divestment than had been suggested by previous reports, which indicated as many as twelve of the Group's residual facilities could be sold off (Telefónicawatch, #145, #151, and #154).
In Telefónica's latest results presentation, in November 2021, the Group flagged data centres as one area where it continues to have "further growth and optionality ahead", alongside fibre assets, towers, and subsea cables (Telefónicawatch, #160).
Beyond Nabiax, Asterion's portfolio includes Lineox, operator of Telefónica's former microwave infrastructure, which Asterion bought in 2020 (Telefónicawatch, #143). Its other telco interests include: Spanish tower player Axion; cableworld (a regional telecoms service provider in Spain); and UK next-generation network challenger MS3.
Telefónica's infrastructure financing partners
Partner
Investment
Interests
Note: * pending completion of KKR exit from Telxius, which was announced in early-February 2022 but is subject to regulatory approval.

Source: Telefónicawatch.

Allianz

Unsere Grüne Glasfaser (German fibre)

Allianz: 50%

Telefónica Infra: 40%

Telefónica Deutschland: 10%

Asterion Industrial Partners

Nabiax (data centres in Americas and Spain)

Asterion: 80%

Telefónica Infra: 20%

Banco de Desarrollo de America Latina / Facebook / IDB Invest

Internet Para Todos (open access wireless)

Telefónica Peru: 55%

Banco de Desarrollo de America Latina / Facebook / IDB Invest: 45%

Caisse de dépôt et placement du Québec (CDPQ)

FiBrasil (Brazilian fibre)

CDPQ: 50%

Telefónica Brasil: 25%

Telefónica Infra: 25%

KKR

As-yet-unnamed fibre venture in Chile

KKR: 60%

Telefónica Chile: 40%

ON*NET Fibra Colombia (Colombian fibre)

KKR: 60%

Telefónica Colombia: 40%

PangeaCo (Peruvian fibre)

KKR: 50%

Telefónica Peru: 50%

Pontegadea

Telxius (subsea cables)

Pontegadea: 30%

Telefónica Infra: 70% *