Rumours circulate that Group is discussing fibre monetisation in Spain.
Between five and ten funding vehicles reportedly put hats in the ring, as Group sounds out market interest.
Sale speculation comes despite Telefónica classing its Spanish fibre infrastructure as a "strategic asset".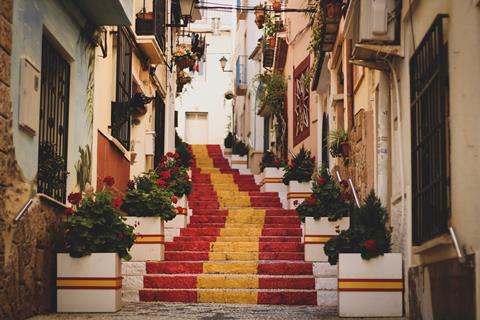 Various reports emerged on Tuesday stating that Telefónica is considering a partial sale of its Spanish fixed-line fibre network as a component of its long-running debt reduction strategy. The well-developed network, which had passed 26.1 million premises as of 30 June 2021, has an estimated worth of €15bn (£12.7bn).
Unidentified sources told Bloomberg — the news outlet from which the story apparently originated — that the telco is engaged in early-stage talks with "potential advisors" on the matter.
The talks, exploratory in nature, are likely to continue into the new year, according to Bloomberg, with Telefónica reportedly still not fully decided on whether it should progress with the sell-off.
Another source "with knowledge of the matter", quoted by Reuters, claimed that between five and ten private equity players had already shown interest in buying into the fibre business and that they are looking to acquire "15%–35%". The Reuters source did not reveal the identity of any interested investor, but said Telefónica had received interest from prospective co-owners expecting a medium-term ROI in the region of "7%–8%".
Proposed Spanish deal could unlock hidden value
While accelerating fibre deployment across its footprint at the same time as enhancing capital efficiency is a well-established strategic goal of Telefónica — as demonstrated by the creation of fibre InfraCos across its footprint — the motivation for a potential sale in Spain is markedly different (Telefónicawatch, #152 and passim).
Telefónica management has in the recent past sought to talk down the prospect of monetising the Spanish fixed-line network, highlighting there is little need to take action to support its largely complete domestic rollout. In February, the telco's COO Ángel Vilá insisted it was a "strategic asset". However, a future change of heart has never been totally ruled out, and the Group has noted that the infrastructure's worth is yet to be reflected in its overall Group valuation; selling a stake in the business may present an opportunity to draw some of the value out (Telefónicawatch, #152 and #154).
How the Group would make use of any funds raised from a partial stake sale is uncertain but it could be used to energise digital transformation plans across the Spanish business beyond fibre deployment, as the operating business transitions to a cloud-native infrastructure throughout its national networks.

Sam Patterson is a Staff Reporter for TelcoTitans, contributing telecoms news analysis since September 2020 as part of the TelcoTitans Editorial team.