SME suppliers in Spain thrown an early lifeline as Group takes steps to keep supply chain moving.
O2 Germany reopening stores and account switching restrictions are eased in Spain.
O2 UK focuses on supporting health services, but engineers at risk as 5G conspiracy suspicions lead to vandalism and assaults.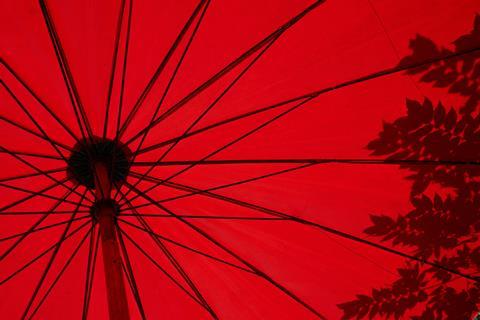 Telefónica Group continue to play a supporting role in the management of the coronavirus pandemic response in markets across its footprint. While the economic impact of the crisis remains to be seen, the Group is for the moment taking steps to bolster its supply chain and prepare its business for a gradual return to more stable operating conditions.
Support for the smaller vendors in Spain, and beyond
Telefónica Group functions in Spain amended payment terms for small‑ and medium‑sized enterprises in its supply chain, in order to enable it to offer advanced payments to help smooth out the financial hit businesses may be taking in the midst of the pandemic.
According to reports in the Spanish press, in early‑April 2020 Telefónica paid around 3,300 invoices totalling approximately €20m that would usually have been honoured in May 2020 and June 2020. More than 200 suppliers were recipients of the early payment, which related to work for the Group and Telefónica España's Spanish fixed and mobile operations.
It was suggested that the Group is looking to extend the supply chain support to other divisions and operating businesses (OB) where possible.
The decision to expedite payments was attributed to José‑María Álvarez‑Pallete, and a letter from the Group Executive Chairman was sent to the companies affected.
"We are seeing how all spheres of society are being affected by the crisis, [creating] a social and economic challenge for all of us. For this reason, we would like to thank you, as part of our supply chain, for your contribution to Telefónica's provision of essential services at this time. "

— Álvarez‑Pallete (translated).
Major operating businesses adapt to the new normal
Across Telefónica's four major markets, local operating businesses took continued steps to assure on network quality and support for customers. While the tone of news flow emerging from the companies themselves has been positive, the crisis has presented some challenges that cannot be addressed with supportive hashtags, with the wellbeing of employees, most notably in Spain and the UK, creating points of concern.
In Spain, after a period when the process enabling customers to switch communications providers was suspended, the Spanish government reinstated porting rules for the transfer of mobile and fixed‑line accounts. The major network operators had opposed the lifting of restrictions at the end of March 2020, and are not engaging in aggressive commercial activity for the duration of the pandemic. Álvarez‑Pallete also informed Spanish staff on a conference call that the health and wellbeing of directly and indirectly employed workers will remain paramount, and that the operator will not be facilitating switching that may present unnecessary health risks. Network maintenance was reiterated as the operational priority. Despite these concerns, the revised clearance for porting does not stretch to switches that would require onsite physical intervention, which means that most fixed‑line access account changes in Spain will still be precluded.
During the state of emergency in Spain, operators are prevented from imposing price increases on customers in order to mitigate the limitations on switching. Movistar España has contacted customers to inform them that all existing promotional rates will be maintained until market conditions return to normal. The operator said it is also offering "unlimited" data, calls, and SMS messages to customers on top‑tier packages at no additional cost, in light of the crisis. The free data is being offered to subscribers of the operator's Selección Plus, Total, and Total Plus tariffs from 20 April 2020. Other customers will be charged for shifting their plans to "unlimited" allowances.
Telefónica España worked with partners IBM and Cisco Systems to provide 20,000 SIM cards with 40GB monthly data allowances to students due to take exams this year, in support of remote learning. Cisco is delivering WebEx conferencing tools as part of the effort, while IBM is providing technology support to teachers. Cisco has also partnered with Telefónica to provide remote working support across Latin America (Telefónicawatch, #141).
Telefónica's 5G plans in Spain may have taken a blow as the country's Ministry of Economic Affairs and Digital Transformation has notified the European Commission (EC) it is indefinitely postponing the auction of 5G‑enabling 700MHz spectrum, in light of the coronavirus crisis. European Union countries are required to have made the bandwidth, previously used for digital terrestrial television, available to operators by 30 June 2020, but the Spanish government is slowing the final migration as it prioritises its pandemic response. The delay in completing the migration has the knock‑on effect of delaying the auction, but the government maintained that operators are preoccupied with managing the current additional demands being placed on their infrastructure, rather than acquiring new frequency rights. Telefónica España has so far kept its powder dry on 5G plans for its home market, although commercial launch plans had been anticipated at the abandoned Mobile World Congress 2020. Vodafone Spain is currently the only operator to have launched 5G services in the country.
5G spectrum auctions in the UK may also be delayed as a result of the coronavirus pandemic. Regulator Ofcom set out the formal terms of the process in March 2020 (see separate report), but plans may be overtaken by events. O2 UK is said to be anticipating a delay of the auction until 2021, while Vodafone UK is calling for the abandonment of the sale, and immediate distribution of bandwidth to operators at the auction reserve price, to bolster current capacity. Plans for similar auctions have been put on the backburner in European countries including Austria, Czech Republic, France, and Portugal.
In the UK, Telefónica UK (O2 UK) engineers were issued with signs clarifying their key worker status and the nature of their work, as staff came under threat from members of the public linking 5G deployment to the coronavirus outbreak, and allegedly verbally or physically assaulting telecoms workers. Cornerstone Telecommunications Infrastructure Limited‑managed sites are known to be among the mast locations that have been vandalised by 5G conspiracists. The UK's mobile network operators also issued a joint statement stressing the importance of maintaining infrastructure for essential communications and rejecting the basis of the 5G fears.
O2 UK said it is facilitating access to the O2 Arena in London for National Health Service (NHS) staff training as part of the UK response to the pandemic. The precise role of the operator in this arrangement is unclear, with the venue leased and operated by live entertainment firm AEG. The running costs of the site related to NHS use will also be paid by the UK government, although charging will be on a non‑profit basis.
O2 UK is also boosting network capacity at key health service sites with femtocells deployments. Priority sites across the UK, including logistic hubs and government facilities, are being monitored to ensure capacity is at workable levels and service is effectively maintained.
Telefónica Deutschland (O2 Germany) stores reopened on 20 April 2020, as the country's government eased restrictions on smaller retail spaces that have adequate hygiene and social distancing measures in place. The German operator emphasised steps taken to ensure staff and customers could use the stores in accordance with safety criteria, although outlets in Bavaria and Thuringia opened a week later to keep in line with local government decrees.
O2 Germany is running an online music festival, called #StayOn, and hosting a series of live performances from popular music artists on its social network platforms while movement restrictions remain in place.
Following up initial measures providing additional data allowances and access to work and entertainment‑based applications, Telefónica|Vivo introduced new measures intended to help customers struggling to pay their bills. Instalment plans to cover unpaid invoices are being offered, along with an additional 15 days grace period before accounts in default are suspended.
Telefónica Chile noted in early‑April 2020 that consumption of streamed pay‑TV services had more than doubled since the quarantine began, after it provided free access to 57 television channels. Other measures taken by the OB, broadly in line with steps taken across the Latin American region, included: a temporary doubling of home broadband speeds for no charge; free access to social networks for mobile customers; and support for people working and studying from home through limited free access to Microsoft Office 365/Teams, Cisco Systems' Webex, and online education resources.
Annual General Meetings (AGM) for Telefónica's partially‑listed Latin America subsidiaries have been postponed with meetings in Brazil, Chile, and Peru to be rescheduled. The annual shareholder meeting in Germany is still scheduled for 20 May 2020, while the format of the Group AGM, which is usually scheduled for June, may be revised. The prospect of holding an online meeting is apparently being considered, although it is not clear how votes on matters such as the dividend and board appointments will be managed in revised circumstances.