50:50 wholesale JV targets rural and semi-rural areas with fibre rollout.
Majority of $5bn investment to be raised by bank loans.
"Non-consolidated structure" reduces Group exposure.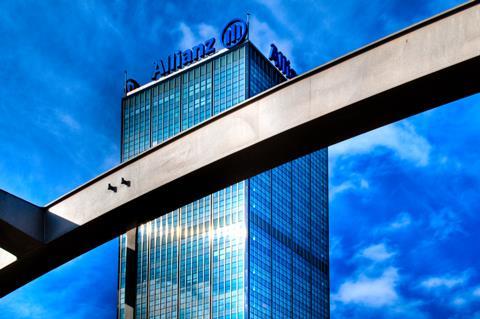 Telefónica confirmed the long-trailed launch of a fibre-to-the-premises (FTTP) infrastructure provider in Germany (Telefónicawatch, #148). An earlier report from Spanish newspaper Expansión proved correct in naming Allianz Capital Partners, the private equity division of German insurance group Allianz, as a funding partner in the wholesale joint venture (JV).
As broadly expected, Telefónica Group and Allianz Group will each hold 50% in the JV under a "co-control governance model". Telefónica participation is to be held through infrastructure unit Telefónica Infra and Telefónica Deutschland (O2 Germany), with respective stakes of 40% and 10%. Allianz Capital Partners will invest 50% in the JV on behalf of Allianz and the Allianz European Infrastructure Fund.
The Allianz transaction is being overseen by bankers Lazard and, assuming it gets the thumbs up from merger control authorities, is expected to be wrapped up during the first half of 2021.
Group exposure limited…
The JV intends to invest up to €5bn on FTTP infrastructure, phased over the next six years. Telefónica said it will commit up to €0.5bn equity, and Allianz will invest up to €1bn "through different instruments".
Other sources of funding include a long-term subordinated loan and 'non-recourse external financing' (which entitles lenders to repayment only from profits and not from any assets held by the borrower).
It was not clear how much funding the JV has raised beyond commitments made by Telefónica and Allianz, although the Spanish telco maintained that the JV business opportunity — and the way it is financed — enables "Telefónica to crystallise the value of its know-how [of FTTP deployment and operations], while safeguarding the Group's financial priorities in the interests of all stakeholders, through a ring-fenced and non-consolidated structure".
… while rewards may be considerable
A "very substantial" internal rate of return on the new German network is anticipated by Telefónica, particularly as it expects to avoid overbuilding within its target areas.
In stressing the merits of the creation of the new business for the Group, Telefónica management have also noted the 2019 valuation of Deutsche Glasfaser, a rural fibre infrastructure provider, which was sold by private equity owners in 2019. KKR offloaded the business, which passed a little over half a million households at the time, to two pension and infrastructure investment funds in a deal that valued it at €2.8bn.
Ángel Vilá, Chief Operating Officer at Telefónica Group, remarked that the Allianz tie-up strengthened Telefónica Infra's value proposition, and reinforced the fibre-build partnership strategy unveiled by Telefónica in November 2019 as part of a broader Group reorganisation (Telefónicawatch, #139). Telefónica Infra's remit is an "open approach to agreements and shareholder structures [majority or minority], and to find the best partners for each type of asset", which applies to all markets in which Telefónica has a presence, and not just Germany.
The Group said Telefónica España is to provide network design and operations expertise throughout the "deployment years". According to the Expansión report, prior to the official Allianz announcement, the plan was to relocate 100 experts from Spain to Munich in the hope that their accumulated experience will help bring down costs. The paper noted that the cost of fibre deployment in Spain is ten times lower than in Germany, at about €120 per household (an evidently generic figure influenced by Spanish authorities' early move to encourage fibre rollout and the dense nature of Spanish cities).
Plugging fibre gaps
Telefónica pitched the JV as an independent open-access wholesale operator focused on deploying fibre in "rural and semi-rural areas", and said it would contribute to the German government's plan to provide nationwide "gigabit convergent internet infrastructure" by 2025. The newly formed company aims to pass more than two million homes, creating a fibre network of over 50,000km. "Energy-efficient operations" and "environmental benefits" were additional outcomes, claimed Telefónica.
Markus Haas, Chief Executive of O2 Germany — expected to be an anchor tenant of the JV — pointed out that less than 10% of all households in the country are connected to fibre. "We see huge potential for the fibre-optic market in Germany", he said.
Digging deeper with Deutsche Telekom
To help gain a fibre foothold in urban areas, O2 Germany recently extended (and expanded) its wholesale broadband infrastructure access agreement with Deutsche Telekom for another ten years (Telefónicawatch, #148).
The revised deal, expected to come into effect in spring 2021, was described as the first of its kind in the German market, which will enable O2 Germany to offer fibre-to-the-cabinet broadband services to more than 33 million lines and "ultrafast" offerings over an FTTP network currently covering 1.8 million sites. Under the previous arrangement, connection speeds were capped at 100Mbps regardless of the technology used to deliver connectivity. The new agreement will see O2 Germany able to market up-to-1Gbps services.
[Further reference: Telefónica and Allianz create a partnership to deploy fibre in Germany through an open wholesale company — Telefónica, 29 October 2020.]