Group pledges zero waste to landfill and refurb of 500,000 mobile phones by 2030.
Backed by MAIA equipment reuse platform.
Plans follow GSMA call to action for telecoms sector.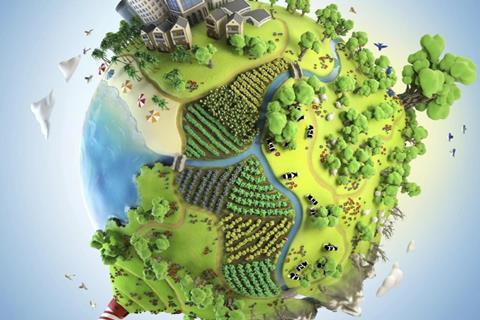 Telefónica presented its Circular Economy Plan as it redoubles its sustainability drive and increases commitments to achieve zero-waste targets by 2030.
The Plan aligns the operator with the GSMA's Strategy Paper for Circular Network Equipment, published this month, which called on the telecoms sector to implement recycling programmes for spent equipment.
Telefónica aims to achieve 100% "reusing, reselling, or recycling" its network equipment by 2025. The Circular Economy Plan adds to that commitment with plans to reach "Zero Waste by 2030" by building in kit repair and refurbishment programmes.
Under the Plan, Telefónica aims to:
Reuse or refurbish 90% of fixed-network equipment.
Introduce "circularity criteria" to consumer kit purchases by 2025 — which appears to mean requirements for customers to return spent routers and decoders, to enable Telefónica to refurbish or recycle them.
Establish "ecodesign criteria" for all Telefónica-branded kit by 2025 — a commitment that, again, did not come with any further definition.
Refurbish 500,000 mobile phones by 2030.
Achieve zero waste to landfill by 2030, with an earlier 2025 deadline for network equipment waste.
Telefónica claims to have already started some of these initiatives. By 2021, it said, the operator had "reused" just shy of five million pieces of electronic equipment, including 300,000 mobile phones, and recycled 98% of its waste.
The commitments supplement the decarbonisation objectives outlined by the Group in its 2021 report titled 'A connected world, a sustainable world'. The paper tied the operator to the United Nations' 2030 Agenda, which uses the Sustainable Development Goals to inform a number of objectives including using renewable energy and becoming a zero-waste company. Telefónica's latest announcement adds a deadline to the latter target.
MAIA programme in effect
The commitments, linked to the GSMA's industry-wide call for circular economy initiatives, come two weeks after Telefónica was used as a case study in the GSMA's related paper.
Enrique Blanco, Chief Technology & Innovation Officer at Telefónica Group, was quoted in the report lauding the benefits of a circular economy. "From design to recovery and reuse of equipment, it provides both economic and environmental benefits", he asserted.
The GSMA used Telefónica Mexico's network decommissioning effort as an example of circular economy-by-design. The operating business is dismantling part of its mobile network and reusing 30% of the kit to support rollouts in Mexico and elsewhere across the Telefónica footprint.
The Mexico example utilised the Group's MAIA digital platform. Launched in late-2020, it incentivises the reuse, recycling, and reselling of kit. MAIA "provides visibility of demand and supply of network equipment across countries", Telefónica said, and connects external partners to enable kit reuse if an internal use is not found.
Energy efficiencies
Beyond commitments to reduce physical waste, Telefónica has also noted efforts to reduce energy expenditure and ensure greater efficiencies as part of its climate change mitigation programmes.
In a blogpost this morning, the Group published an ambition to leverage technologies such as 5G, artificial intelligence, and IoT to "reduce consumption". Telefónica cited a 5G PPP paper that found the technologies could enable energy savings of some 90%.
Telefónica bundles its various sustainability drives under the environmental, social, and corporate governance banner. The Group has sought to promote its 'green' credentials as among its ESG priorities, with its sustainability-linked bonds perhaps the foremost example of its commitment. The Group issued €5.5bn (£4.6bn) of ESG-linked financing so far in 2022, taking its total to €8.75bn. The packet is linked to climate objectives, including carbon footprint reduction and R&D in related technologies.

Joseph Purnell is a Staff Reporter for TelcoTitans, contributing telecoms news analysis since 2019 as part of the TelcoTitans Editorial team.