Multipurpose research and development unit made public a year after get-go, with local cyber subsidiary playing key role.
Telefónica's innovation network in Valencian Community expanding, increasing engagement with regional partners.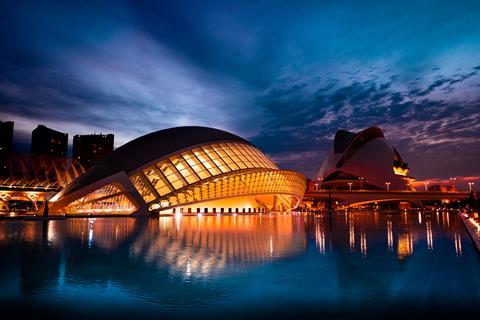 Telefónica Tech formally unveiled a Cybersecurity Centre in the coastal town of La Marina, Valencia, with the aim of melding managed security and Internet of Things (IoT) capabilities into "benchmark" cybersecurity products and services.
The centre, which opened its doors in March 2020, is operating under Telefónica Tech cybersecurity unit ElevenPaths, and in partnership with government agency Generalitat Valenciana and Valencia City Council.
El Español disclosed that the centre, a 300-square metre space, is located at an innovation facility owned by local startup accelerator Innsomnia, and that its workforce — numbered at more than 100 — have been remote working since the onset of the pandemic (which may explain the delayed announcement). Work is already underway, however, on various, as-yet-unspecified "projects". The centre is said to be open to the "collaboration of universities and private companies".
Its focus is on bringing to market disruptive cyber-tech with an emphasis on "societies of tomorrow" and Industry 4.0.
Activities at the Cybersecurity Centre include:
Incubating cyber technologies with a critical role to play in "smart city, smart port" and other Industry 4.0 "environments".
Providing clients — international and Spanish companies, and local authorities — with consultancy services for IoT-based threat detection solutions through the provision of in-house "resources", such as the governance, risk, and regulatory compliance expertise of recent, Valencia-based acquisition Govertis Advisory Services (Telefónicawatch, #147).
Supporting cyber-"awareness" training programmes and workshops in Valencia (although details on this are vague at this stage).
Over the last two years, the Group has also established specialist cybersecurity units in the north-west region of Galicia, the northern city of León, and in Madrid (Telefónicawatch, #138, #139, and #149).

Sam Patterson is a Staff Reporter for TelcoTitans, contributing telecoms news analysis since September 2020 as part of the TelcoTitans Editorial team.