SoftBank-backed comms-in-the-sky venture has piqued the interest of Telefónica, although the Group has yet to divulge any plans for its platform.
Venture could be an overlay to 'connecting the unconnected' initiatives in Latin American markets.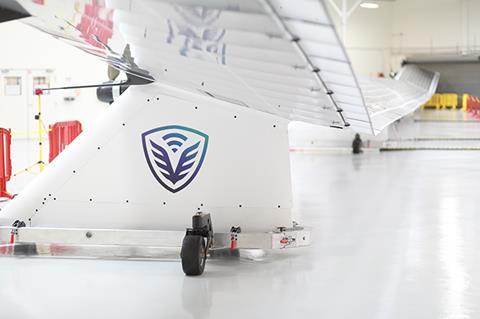 Telefónica's Latin American businesses appeared well positioned to have an early play with the stratosphere-based comms system of high-profile startup HAPSMobile, after the Japanese business said its platform was best suited to part of the Group's territory.
The venture — which aims to add a new layer onto 4G/5G networks by transmitting data from unmanned planes flying at a height of 20,000m — will focus first on equatorial nations when it deploys its system, said Hidebumi Kitahara, Head of HAPSMobile's Global Business Promotion Division.
He told an early-October 2020 GSM Association webinar that the business is aiming for "global" coverage within ten years, but will take rollout "step by step". Its HighAltitude Platform Station (HAPS) system will be solar-powered, and, "if you are close to the equator, you get more power, so the first countries or the first continents that we are targeting are those areas that are close to the equator", said Kitahara.
Telefónica declined to comment on its plans for HAPS, but Group R&D unit Telefónica Investigacion y Desarrollo is a General Member of the HAPS Alliance, which aims to help push the system towards commercialisation. It has networks in three equatorial territories (Brazil, Colombia, and Ecuador), as well as numerous others within a 15-degree range, to the north and south of the equator, which Kitahara indicated could form the focus of HAPSmobile's first deployments.
Beyond Telefónica, operators involved in the HAPS Alliance include Bharti Airtel, whose African business operates in numerous markets in or near the equator (including Rwanda, where HAPSMobile has been conducting research into use-cases with the country's Ministry of ICT and Innovation). Other participants with equatorial interests include AT&T (which operates a digital TV business across much of Latin America) and satellite operator Intelsat (with its near-global footprint). Other telcos participating, but which appear less well situated geographically, include Deutsche Telekom (DT) and SoftBank Corp. — which owns HAPSMobile alongside California-based drone vendor AeroVironment.
"Real", but not imminent
HAPSMobile has identified post-disaster communications, remote connectivity, and provision of data to drones and other airborne vehicles as key use-cases of the HAPS platform, Kitahara told the webinar.
He indicated that the business has performed five test flights of its unmanned plane since 2019 (seemingly primarily over the USA), and is aiming for a commercial launch "around 2023", albeit across a "limited" geographic area. However, it is yet to announce integration of its platform with terrestrial networks, or confirm an operator partner for full deployment — and Kitahara indicated it was keen on tying with telcos to help smooth out regulatory and other obstacles.
"We are not talking about a dream. We are not talking about a concept. We are talking about actual commercialisation. This is real. However, we cannot make it happen just by ourselves… We need lots of friends to make it happen."

Kitahara.
Air grab
HAPS is one of a number of runners and riders in a developing race to become a de facto standard for airborne overlays to 5G networks — although most appear well away from proving their technology, removing regulatory barriers, and readying a full release, and it is not yet clear how operators fit into the value chain for the services they plan to support. Some of these ventures include:
Alphabet's high-altitude balloon-centred Loon venture — which is working with the Telefónica Peru-backed Internet para Todos joint venture on delivering remote connectivity (Telefónicawatch, #139 and passim). It is also a further member of the HAPS Alliance and has been working to integrate its payload into HAPS fixed-wing aircraft. The first commercial deployment of Loon's balloon-based system took place in Kenya during April 2020.
As well as being a member of the HAPS Alliance, DT is the driver behind 'Sophia', another high-altitude plane-based comms venture being gestated in partnership with UK technology player Stratospheric Ventures (Deutsche Telekomwatch, #99). Its platform will be hydrogen-fuelled, as opposed to the solar-powered HAPS. Its target for operational deployment is 2024, although it has conceded it may not have a major impact on the telecoms market until much further down the line.
Numerous low-earth orbit (and more traditionally positioned) satellite ventures, including the Elon Musk-founded Space Exploration Technologies and a venture called SpaceMobile, which is backed by Rakuten, Vodafone, and US-based satellite technology player Avellan Space Technology & Science. SpaceMobile was recently reported to be in discussions with AT&T over a deal to target under-served areas in the USA.