Longstanding partner builds-out connected-car alliance with Telefónica.

Group lends hand to SEAT's goal of accelerating electric vehicle adoption in Spain.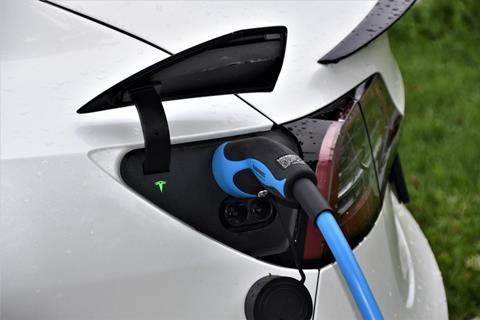 Telefónica and Volkswagen (VW)-owned car manufacturer SEAT reportedly firmed up a joint plan to "restructure" Spain's automotive sector (Telefónicawatch, #148).
A report in El Confidencial revealed that SEAT's Martorell Production Facility (MPF), near Barcelona, will be the centre of a national e-vehicle production programme spanning the "entire value chain" of electric car development, including the mining of lithium, battery production, and e-mobility services.
The central aim is to manufacture a "four-metre-long" and "full electric" vehicle at the MPF, modelled on VW's modular electric drive matrix design platform and ready for rollout by 2024 (two years ahead of schedule, according to the report). El Confidencial anticipates that the vehicle will be priced at approximately €20,000 (£17,000).
Telefónica will purportedly offer "digital support" to SEAT, building on the Group's existing relationship with the car-maker, centred on developing Internet of Things and blockchain technology for the connected-car sector (Telefónicawatch, #122 and #132). Utility Iberdrola is also namechecked as a key partner, and will support charging point deployment.
The project — expected to be made public sometime in 2021 — is set to receive a portion of the €140bn expected to be assigned to Spain by the European Union as part of the European Reconstruction Fund.
It is also reportedly backed by an undisclosed share of the Spanish government's recently announced Plan de Impulso a la cadena de valor de la Industria de la Automoción, hacia una movilidad Sostenible y Conectada (Plan to Promote the value chain of the Industry of Automotive, towards a Sustainable and Connected mobility), worth €3.75bn .
Built on solid foundations
The move flows from SEAT's five-year (2020–2025) "electromobility" drive, for which the company has set aside €5bn. Part and parcel of this was the establishment of an e-mobility-focused Learning Centre for employees at the MPF, which opened its doors last year, and research and development plans that could ultimately go towards furthering its innovation-based relationship with Telefónica (Telefónicawatch, passim).

Sam Patterson is a Staff Reporter for TelcoTitans, contributing telecoms news analysis since September 2020 as part of the TelcoTitans Editorial team.