Left-leaning Spanish government to put digital transformation at the heart of plans to tackle pandemic challenges, playing to Telefónica strengths.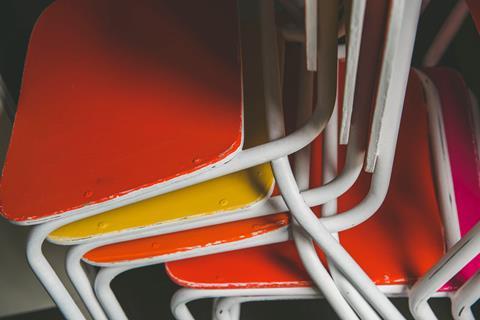 Telefónica Group Executive Chairman José-Maria Álvarez-Pallete was among a cabal of Spain's big business leaders lending support to a major speech from the leader of the country's minority coalition government, Pedro Sánchez. Delivered at an event to launch the new term of the country's parliament and propose a nascent COVID-19 recovery strategy, the key themes of the speech from Sánchez of the Socialist Party (SPOE) were national unity and recovery, based around the slogan "España Puede" ("Spain can").
The corporate representatives were urged by Sánchez to work collectively to support recovery efforts in the country, with the Prime Minister noting that there were "people here with different political preferences but that share the same desire: to see our country stand tall, marching toward the future." The goals of Telefónica in Spain were certainly strongly represented in the speech, with "digital transformation" a central component.
The presence of leadership from major IBEX 35 companies, alongside figures from the arts and media, marks something of a departure for SPOE, which is not considered as business-friendly as the more conservative PP. As well as Telefónica, companies accepting the invite included financial institutions BBVA and Santander, utility company Iberdrola, and retail groups El Corte Inglés and Inditex.
While specific details remain limited, Sánchez's España Puede manifesto is set to see the development of a National Recovery Plan, intended to boost Spain's GDP by 2% or more in the long-term. The Prime Minister closely echoed attitudes previously expressed by Telefónica Group's leadership as he stated that Spain is in urgent need of a "digital transformation boost", with a strong focus on the needs of small- and medium-size enterprises.
He added that the futures of education, work, health services, commerce, and society more widely, are all entwined with digital services, which needs to be reflected in the country's recovery strategy. With the government also aiming through the new programme to foster a sustainable recovery, while bringing a sense of cohesion across the country's autonomous communities, Sánchez stated that "a digital Spain supports a united Spain. And a united Spain enables a green Spain".
While not yet officially announced, it appears likely that Álvarez-Pallete will participate in an advisory committee of major business leaders that is supporting the government's "Unidad de Seguimiento del Fondo de Recuperación" ("Recovery Fund Monitoring Unit"), which will be central to the new Sánchez drive.
Telefónica chief big on grand gestures, and some background politicking
Álvarez-Pallete, unlike his predecessor César Alierta, has to date tended to veer away from party political intervention in Spain. However, he is also particularly keen on creating a social mission for the operator, and has framed the current crisis as an opportunity to advance the adoption of digital services as a social good, as evidenced by the release of recent Digital Deal proposals (Telefónicawatch, #146).
The Executive Chairman is also not above working with politicians when needs must, and has regularly made appearances with leaders in Latin America in support of Telefónica's local interests, and has apparently curried favour with the US State Department in the Trump administration's pursuit of Huawei-free networks (Telefónicawatch, 145).
The latest plans from the Spanish minority government look set to have space for Telefónica to play a critical role. Accompanying the Digital Deal, Telefónica reiterated its commitment to next-generation network leadership in Spain, and has in recent quarters set out an intention to build its digital SME capabilities in the country. Although it is taking a slow approach to 5G rollout in Spain, it is also working with state-funded entities on 5G innovation, which was another area Sánchez called out as an opportunity for the country.
Sánchez's new plan may therefore prove an instance where Telefónica's commercial and social ambitions find themselves perfectly aligned with the government's political goals.
Telco executives are apparently in demand as government advisors in the current phase of COVID-19 recovery plans. In Italy, ex-Vodafone Group CEO Vittorio Colao is overseeing a government taskforce advising on the latest phase of recovery from the crisis, and in the UK TalkTalk's former CEO Dido Harding is leading the development of the country's test and trace programme, as well taking charge of a broader remit on health service responses to future pandemics threats.
Arming SMEs to lead a transformation
Accompanying its own Digital Deal, Telefónica had reiterated its commitment to next-generation network leadership in Spain, and has in recent quarters set out an intention to build its digital SME capabilities in the country, which dovetails with government goals.
In the days following the Prime Minister's speech, Telefónica España Chairman Emilio Gayo reiterated the operator's intention to evolve its digital portfolio for SMEs in a discussion with Alejandro Beltrán, President of consultants McKinsey for Spain and Portugal. At the DigitalES 2020 Summit, Gayo worked on the assumption that digitalisation within SMEs could contribute an additional 1.5%–2.5% a year to GDP, and predicted a 15%–25% productivity boost from technology adoption, alongside the net creation of 650,000 jobs over the next ten years in Spain.