Telefónica claims to have met its FY19 guidance, frowing by 3.2%.
2020 stability promised, but Covid-19 means all bets are off.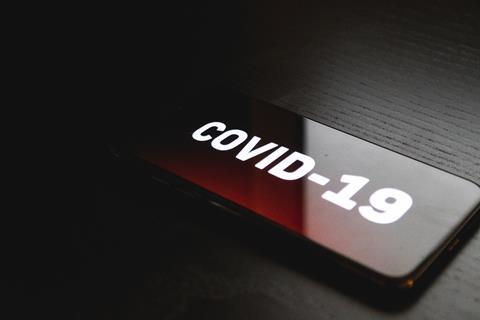 Telefónica said it had met its guidance for FY19, with organic revenue in particular exceeding stated goals, growing by 3.2% compared with a 2% target. OIBDA was more in line with expectations, with 1.9% growth fulfilling the Group expectation of "around 2%". The ratio of capex to sales was about 15%, as expected.
It may be worth considering that the Group just about reached its targets for profit on revenue that exceeded its expectations — suggesting that revenue has not been as profitable as hoped.
2020 stability promised — before tumultuous times
For the coming FY, before the economic impact of the coronavirus crisis became evident, Telefónica issued guidance promising "stability" in terms of revenue, OIBDA, and the ratio of OIBDA-less-capex over revenue. This is perhaps a positive spin on expectations of flattening performance after years of moderate growth.
Álvarez‑Pallete said the Group's growth focus could be described as "lower‑for‑longer".
As such, more volatile elements are being excluded from guidance, namely Telefónica Argentina. The Argentinian business is said to be operating in a "high inflationary and currency depreciation scenario". With the Hispanoamérica division as a whole considered non‑core, the performance of this unit in particular is no longer considered reflective of 'new Telefónica'.
Telefónica Argentina generates about €2bn in annual revenue and €500m in OIBDA.
In its major markets, Telefónica appeared confident of growth in a recovering Brazilian market (without putting precise figures to its optimism), and guided for stability and slight OIBDA growth in Germany.
In Spain, current topline trends of modest growth were expected to continue, while Vilá reiterated that, "if I was a betting person", operating cash flow would increase.
The picture in the UK is maybe not as rosy, with anticipation that the operating business will "continue to outperform the market", but acknowledgement of commercial pressure and regulatory headwinds.
Telefónica also indicated it aims to maintain a stable annual dividend at €0.40 per-share for 2020.
Balancing Argentinian influence
Management attempted a tricky balancing act when discussing the decision to exclude Argentina from its future guidance.
Coming straight after highlighting its success in meeting its FY19 objectives, partly thanks to the contribution of the Argentinian business, it then attempted to downplay the apparent drop from its position of predicting 2%+ revenue growth in FY19 to guiding 0% for FY20, by noting that the FY19 figures had been flattered by Telefónica Argentina's performance.
Management noted that without the contribution of Telefónica Argentina, revenue growth in FY19 would have been just 0.8% for the Group, while OIBDA would have been up by just 0.5%. Although this minimises the degree of levelling out the Group anticipates for 2020, it also emphasises the impact of isolating a significant operating business that is working in difficult current circumstances, and also draws attention to opportunities for growth that the Group may not be able to exploit through the potential sell‑off of Latin American assets.
Considering the 'Big Four' businesses that the Group has now identified as its core focus, it is striking that growth is by and large below levels in Latin America markets.
The UK and Brazil can be seen pulling performance up, but the performance in Telefónica's home market of Spain, the single largest country market, was broadly flat, while in Germany limited revenue growth was accompanied by declining profitability.
Telefónica performance against guidance, Group, and selected operating businesses

Assessing the impact of Argentina on FY19 performance.

Revenue change (organic)
OIBDA change (organic)
Source: Telefónica.

FY19 guidance

Around 2%

Around 2%

Group performance

FY19 parameters

3.2%

1.9%

Excluding Argentina

0.8%

0.5%

Spain

0.5%

0.1%

Brazil

1.9%

3.7%

Germany

1.1%

-1.1%

UK

3.8%

2.3%

Argentina

45.6%

27.3%
Better news on the 2022 horizon
Telefónica also provided some guidance as to where it sees the Group being by the end of FY22, with an expectation that revenue will show growth by the end of the period, and the (OIBDA–capex)/revenue ratio will improve by two percentage points from FY19's level of 19.9%.
This last measure is a new metric being called out by the Group, which gives an indication of operational efficiency and cash flow. It is presumably intended to assuage investors that, while the dial on revenue and profit may not move significantly in coming years, material improvements will follow by both managing capital intensity after a period of substantial investment and by focusing on lowering operating costs through digitalisation.
Efficiency drive to open cash tap
When discussing guidance, Telefónica set out three areas where it will pursue simplicity in its operations, and in doing so support the strengthening of operating cash flow margin.
The Group will create a streamlined corporate centre, which will prioritise the delivery of value‑added services to the Group's key operating businesses and link in to the activities of Telefónica Infra and Telefónica Tech. This is expected to generate economies of scale and uncover new synergies across the slimmed down business.
Secondly, rationalisation of infrastructure assets is set to see legacy networks closed down wherever possible. The copper decommissioning underway in Spain and Brazil was noted on the fixed‑line side, while, in mobility, minimising 2G networks was mentioned alongside upgrading of 3G infrastructure to 4G (the recent agreement with TIM in Brazil being a clear example of this shutdown and upgrade process in practice — Telefónicawatch, #136 and #140).
Finally, the digitalisation and automation of customer experience and back office systems is considered instrumental in simplifying operations across the Group.
Coronavirus likely to mean all bets off
The anticipated severe economic impact of the coronavirus across the globe means that guidance for FY20 issued just weeks ago is already derailed, and likely unachievable. Predictions made on anticipated commercial activity are unlikely to be meaningful.
Greater clarity will be available when the Group reports its Q1 FY20 performance in May 2020, but major global corporations are already preparing markets for missed targets. Bodies such as the UK's Financial Conduct Authority are calling on companies to take additional time on the preparation for the publication of results to take into account the probable consequences of current conditions.
The consequences of the current crisis are difficult to predict with the impact of the virus itself, and the subsequent reaction and measures taken to address it uncertain and evolving. Looking beyond the human and societal cost (see separate report), likely impacts of the global crisis on Telefónica and the wider communications sector may include:
There may be accelerated adoption of digital services that Telefónica is promoting for the enterprise sector, as businesses are forced to embrace more flexible working arrangements and the need to ensure this is managed securely.
Significant currency fluctuations, with volatility potentially a challenge to financial liquidity. Telefónica guidance for the year assumes constant exchange rates set at the end of 2019, and the Group is very experienced in hedging its exposure to a range of currencies with a propensity to fluctuate. However, its systems may be put under additional pressure should rapid changes in sentiment continue. In the short term, the reported numbers of major operating businesses O2 UK and Telefónica|Vivo are likely to be a victim of a plunge in the value of local currencies against the euro. There may also be knock‑on impacts in terms of investment plans in national markets.
Cooperation and collaboration may be slowed. While Telefónica and other operators are hoping to commercialise new digital and next‑generation network services, industry consensus on next steps may be harder to achieve. In an early indicator of the challenges that could be faced throughout the coming year, standards body 3GPP confirmed the next stage of development on locking down several 5G‑related specifications will be delayed by a quarter following the cancellation of its meetings schedule in response to the virus.
Uncertainty and straitened circumstances for consumers, with a dramatic spike in furloughs and unemployment, at least in the short term, resulting in lower end tariffs and bundles being increasingly adopted. This would be a particular threat to Telefónica's strategy of targeting higher spending customers and bolstering its business with a focus on premium services. Always a fan of "rational" markets, Telefónica may have to adapt should competition intensify considerably and it takes a hit to margins.
As state intervention and massive aid programmes are considered by national and international governmental organisations, big investment plans may be encouraged and nationally funded network buildouts could step up. While incumbent operators might be at the forefront of this, national ownership may also be back on the cards. In markets where Telefónica is a challenger, rather than national leader, state intervention could undermine its competitive position.
Dividend payments are likely to be reviewed, with a strong possibility they will be suspended. For Telefónica, timing of this potential outcome looks particularly poor. Already struggling to convince investors that its business is substantially undervalued, any change to shareholder remuneration may be badly received.
Supply lines are likely to be hampered in the short term, and production of kit and equipment may be slowed, with hardware manufacturers suffering more significantly than software and solutions providers. Operators such as Telefónica are attempting to diversify supply chains for critical infrastructure through more open technology, and looking to reduce the dominance of the sector's biggest vendors. However, the smaller vendors that the operator is now considering may be more vulnerable to the economic shock.
Geopolitical disputes may be heightened in the wake of the crisis. US–China hostilities are unlikely to ease and will spill over into international markets. Telecoms operators' hopes of developing a sustainable new 'business‑as-usual' approach to working with politically controversial vendors such as Huawei Technologies and ZTE may be dashed.