Worries persist about Group debt, a tanking share price, and continued exposure to troubled LatAm markets, but Telefónica insists that €100bn of assets on the balance sheet that could be monetised should calm nerves.
"Double dip" challenge of pandemic and FX fluctuations acknowledged by management, but Group positioned as a "robust cash generator".
UK proved weak link among 'core four' for the period, with planned Virgin Media deal perhaps distracting stretched management.
A €785m devaluation in Argentina exacerbated tough times for Hispanoamérica, but progress is being made in carve out of the division.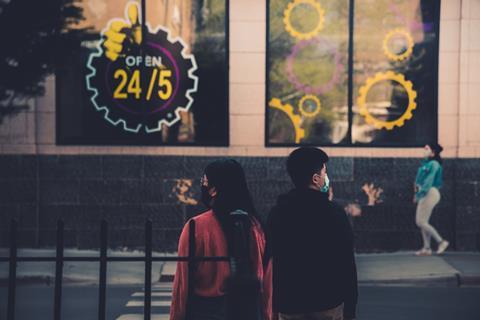 Telefónica Group reported on another period of challenges with its results presentation for the quarter and nine months ending 30 September 2020 (Q3 FY20/9M FY20). Ongoing pandemic impacts and the foreign exchange (FX) fluctuations accompanying volatility in Latin American markets cast a pall over reported numbers, and the Group is continuing to face sceptical markets as its share price remains in a slump. The COVID-19-triggered collapse in its already weak share price, which at the time of the results was little over half the level recorded prior to the pandemic, is adding to worries about Group debt levels.
The Group is resolute in its insistence that its fundamentals are strong, however — pointing to the overall performance in its four core markets, the behind-the-scenes work ongoing in relation to financing, and the multi-billion euro portfolio of assets it can monetise should it become essential or strategically useful.
Vilá and Abasolo a phlegmatic double act
On the call, management appeared resolute, although as ever, the teleconference nature of its presentation meant there were few cues or hints on the disposition of the two present senior executives, Chief Operating Officer (COO) Ángel Vilá and Chief Financial Officer (CFO) Laura Abasolo.
Even the glimmers of good humour — or occasional mild irritation — displayed by Vilá as he addresses analyst queries were largely absent, only seeming to spark when asked the perennial analyst question on the sustainability of the operator's market lead in Spain. Abasolo, meanwhile, is coming more to the fore as analyst preoccupations converge on the debt position of the Group, and the plans for Telefónica's interests in the Hispanoamérica region, which is also within her remit. To date, Abasolo appears to have been able to provide a degree of assurance that the underlying finances of the Group are strong and secure, and both she and Vilá have firmly emphasised the cash-generating resilience of the operator. Short-term financial performance, however, continues to be strained.
Telefónica Group Q3 FY20
1

Currently reading

Under pressure Telefónica flaunts assets

2

3

4