Spanish giant's German operations finally agrees national roaming deal with country's would-be fourth MNO.
Paves way for 5G rollout by Drillisch.
TowerCos circle market entrant for new business.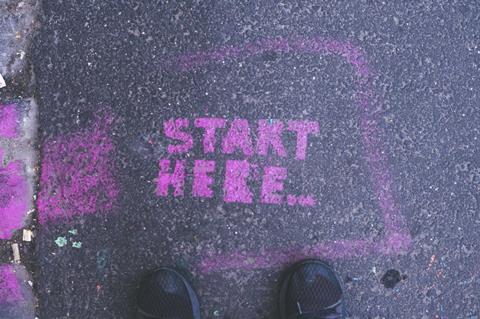 After long drawn-out haggling, Telefónica Deutschland (O2) finally agreed terms with 1&1 Drillisch on a National Roaming Agreement (NRA).
The new arrangement sees a pathway from their existing multi-bit access mobile virtual network operator (MBA MVNO) contract — which allows the United Internet-owned operator to access O2's 2G, 3G, 4G, and 5G networks — to an NRA that provides Drillisch with national roaming via the operator's 2G, 3G, and 4G networks (but not 5G).
The national roaming and MBA MVNO services arrangements will run in parallel until Drillisch, within a "defined transition period", has migrated its 5G MVNO customers onto its own 5G network.
In 2019, Drillisch spent just over €1bn on frequency rights to fuel its mobile network operator (MNO) ambitions (Telefónicawatch, #136 and #143). Drillisch has always maintained it was in no position to roll out 5G until an NRA was in place.
Brussels was watching
Brussels took a keen interest in O2's negotiating position with Drillisch, since striking an NRA with Germany's would-be fourth MNO — on what it saw as fair and reasonable terms — was a condition made by the European Commission (EC) when clearing the merger of Telefónica's German operations with E-Plus in 2014.
National roaming talks between the two operators have dragged on interminably, with O2 — perhaps out of frustration with the elongated progress — declaring in October 2020 that it had made its final offer. The EC concluded, however, that the offer was not fully in line with operator's commitments under the EU merger clearance decision.
The subsequent and improved NRA offer from O2, to which the EC gave its blessing (and Drillisch accepted), includes lower prices and backdated payments related to the existing MBA MVNO (the commercial terms set out in the NRA also apply to the MBA MVNO arrangement).
The NRA has an initial contract term of five years, retroactive from 1 July 2020, and can be renewed twice. Drillisch has an option to extend it until the middle of 2029, while a further extension of up to five years is possible after that.
Win-win?
As defined in the merger requirements, the price structures of the NRA are derived from the MBA MVNO contract, which is essentially a combination of unit prices and purchase volumes set in advance that can be changed during the contract period. In this way, O2 is said to be able to secure "valuable revenue streams in the long term", while Drillisch gains flexibility in the network expansion phase". A price review mechanism can be initiated once a year.
O2 said it did not expect any negative retrospective effects from the NRA on the financial results for its last fiscal year (to 31 December 2020), and that its financial planning and medium-term outlook remain unaffected. O2 and Drillisch have apparently agreed not to disclose further details of the NRA.

Ken has been writing about developments in the fixed and mobile markets for over twenty years. He has been a contributor to TelcoTitans since 2015.