Telefónica España receives 92.2% of Spanish government grants for extension of broadband across the country, taking 65 of the 125 projects available.
Adamo, Euskaltel, MásMóvil, and Orange receive funding for the remainder.
Telefónica handed €6m fine for a breach of the General Law of Telecommunications related to its service to third-party customers in Spain.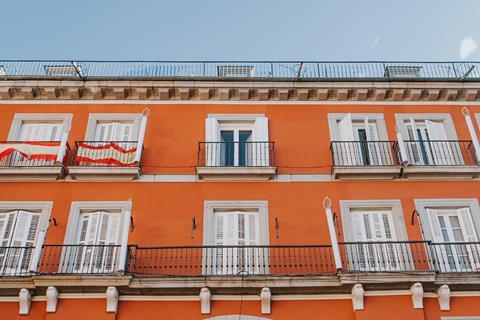 The Spanish Ministry of Economy and Business published a report on the award of 2019 government contracts to extend broadband availability across the country. This showed that Telefónica España secured 92.2% of the available funding.
The operator will have received €129.3m in government funding for contracts awarded in 2019, under the National New Generation Broadband Extension Program (PEBA‑NGA).
The state aid is intended to accelerate expansion of ultrafast (100Mbps‑plus) broadband connectivity to selected rural areas across Spain, with Telefónica allocated 65 of the 125 projects decided in 2019, including the majority in the autonomous regions of Andalusia, Castile, Castille‑La Mancha, Galicia, and León.
Orange Spain distantly trailed Telefónica as the second-placed operator in the latest PEBA‑NGA. It will receive €2.88m for its projects across six communities. Private equity‑owned fibre altnet Adamo was awarded contracts worth €2.87m, while Euskaltel (through subsidiaries R and Telecable) took two projects worth €865,000 in total. MásMóvil will receive €459,000 for its single project in Aragon.
Vodafone Spain is not referenced in any project under the call, perhaps further confirmation of a retreat from its own fibre rollout ambitions in the country after an earlier 2019 expansion of its wholesale deal with Orange, and summer rumours of a potential sale of its fixed‑line assets (and subsequent speculation that a sale of the entire OpCo was under consideration).
It is expected that, once the 2019 subsidised projects have been implemented, 100Mbps+ broadband will reach 93.45% of the country's population. This is due in 2021, and will see infrastructure reach 706,000 more homes.
The state gives, and the state takes away…
Although Telefónica received the majority of available funding for the government-funded fibre rollout across Spain, it was also handed a €6m fine from the country's Comisión Nacional de la Competencia (CNMC) for abuse of its significant market power in both the copper and fibre broadband markets.
The operator received the fine in November 2019, following a year‑long investigation into a breach of obligation to provide the same quality of service to third‑party customers as it offers its own subscribers.
In a statement following release of the regulatory judgment, Telefónica said it was planning to appeal the decision.