Scandinavian duo reportedly selected for 5G SA rollout.
No real surprise as Ericsson, Nokia already ensconced in 5G NSA RAN.
Spanish government offers sweeteners for rescheduled 700MHz spectrum sale.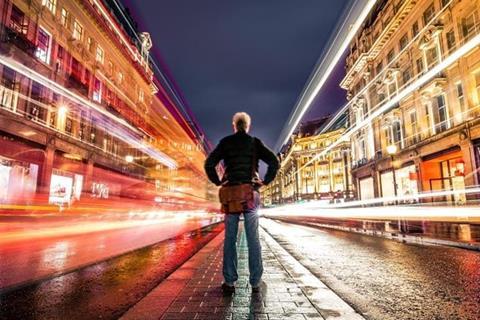 Spanish business daily Expansión reported that Telefónica España, in a decision apparently taken at the end of last week, had opted to stick with longstanding partners Ericsson and Nokia for deployment of "real" 5G.
Better known in the trade press as 5G standalone (SA), it is no surprise that Telefónica España should select the Scandinavian duo for the so-called "real" version of 5G, which promises nippier latency times and higher data throughput than the non-standalone (NSA), 4G-infused variant.
In September 2020, when Telefónica España launched 5G NSA, both Ericsson and Nokia were quick to flag they were providing radio access network (RAN) equipment (Telefónicawatch, #147). There were allusions by the two suppliers at the time to putting in place a glidepath towards 5G SA.
Telefónica España's 5G network uses 3.5GHz spectrum won at auction in 2018, alongside mid-band spectrum currently in use for 4G (1800MHz–2.1GHz). It is combining 5G NSA with Ericsson-supplied Dynamic Spectrum Sharing (DSS) technology, enabling it to use LTE connectivity as an 'anchor' for its 5G service while still providing 4G connectivity over 5G New Radio hardware.
With the help of DSS wizardry, Telefónica España has managed to reach more than 80% of the country's population with the next-gen tech. Telefónica España is also working towards a gradual shutdown of its 2G and 3G networks, with 3G set to be switched off by 2025.
Ericsson and Nokia are traditional radio suppliers for Telefónica in Spain, and were the initial vendor partners named as part of Telefónica's ongoing Technological Cities 5G research and development programme. Although Technological Cities has featured collaboration with Huawei Technologies and fellow Chinese vendor ZTE, Ericsson and Nokia have appeared the most active and involved, with Ericsson the busier of the two. The Swedish vendor has also been linked to further projects such as the 5TONIC research centre as a Telefónica fellow traveller (Telefónicawatch, #131, #136, #141, and passim). While Nokia subsequently muscled in on that project too, Ericsson appears to have managed to remain a step ahead through the initial 5G deployment phase.
Huawei fadeout
Unlike local rivals Orange Spain and Vodafone Spain, which rely heavily on RAN equipment supplied by Huawei, there were no tough decisions for Telefónica España about whether the embattled Chinese supplier — weighed down by US-led allegations that it poses a threat to allies' national security — should stay or go.
Moreover, despite Madrid being relatively slow to rush to political judgment on Huawei — at least compared with most European peers — Telefónica appears to be cooling its collaboration with the vendor.
Shortly after awarding Huawei a 5G core contract in 2019 (Telefónicawatch, #139), Telefónica España did a u-turn and indicated it was looking to replace the Chinese supplier's network core equipment by 2024 with a focus on more open technology.
700MHz sweeteners
Another layer in Telefónica España's 5G platform is nearing, with Spain's Ministry of Economic Affairs and Digital Transformation having outlined revised terms and conditions of its oft-delayed auction of 700MHz (694MHz–790MHz) spectrum, which is now slated to start no later than 21 July 2021.
The revisions are evidently designed to try and whet the appetites of potential bidders. For one thing, 700MHz concession holders will not be obliged to grant 5G network access to rivals. "It's not forbidden for operators to lease access to their networks, but they're free to do it without a state-determined price", a Ministry spokeswoman told Reuters.
Reserve prices, compared with original auction rules, have also been reduced by between 12.5% and 20%, depending on the tranche. Taking the auction as a whole, the Spanish government has reduced its starting prices from €1.17bn (£1.01bn) to €995.5m. The new measures come in the heels of an earlier Ministry decision to lengthen the concession period from 20 to 40 years.
There are seven tranches of 700MHz spectrum up for grabs: two paired 10MHz blocks, and two paired 5MHz blocks, in the 703MHz–733MHz and 758MHz–788MHz bands; and three 5MHz blocks in the 738MHz–753MHz band assigned for supplementary downlink.
Telefónica España Executive Chairman Emilio Gayo had previously called for the government to "avoid the fundraising desire", and instead to support the sector in delivering "technology that is the cornerstone of new industrialisation in Spain".
Gayo further estimated that 5G rollout in Spain could see €6bn in investment from the telecoms sector as he highlighted the commitment of Telefónica to the Spanish economy.

Ken has been writing about developments in the fixed and mobile markets for over twenty years. He has been a contributor to TelcoTitans since 2015.