Madrid data centre is data sovereignty key to partnership with SAP Spain.

Agreement bolsters Telefónica Empresas multicloud strategy.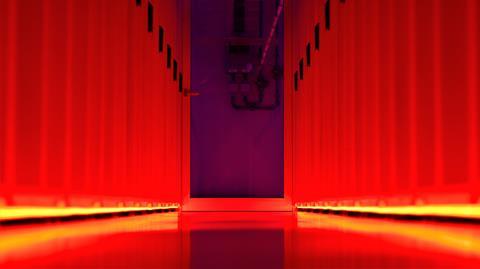 Telefónica Empresas and SAP Spain raised their relationship to the next level with a new partnership designed to expand cloud services to more enterprises in Spain and "accelerate" clients' digital transformation.
The agreement, specific to the Spanish market, confirms Telefónica enterprise unit as a reseller partner for SAP cloud solutions. Telefónica also becomes an SAP PartnerEdge service partner, making it the first telco in Spain to be added to the software major's ecosystem. For SAP, the expanded partnership taps into Telefónica's far-reaching businesses customer base, enables private clouds to be hosted on the operator's domestic infrastructure.
Telefónica has been an SAP services partner for more than ten years, hosting SAP's HANA database system since 2014, although this will apparently be the first time that the software vendor's private cloud services have been hosted from its key Madrid data centre. Telefónica Empresas is becoming a value-added reseller for SAP cloud solutions, such as ERP (enterprise resource planning), Success Factors (HR), and Concur (travel and expenses).
Data centre location, location, location
A major attraction for SAP is Telefónica's top-grade Tier IV-certified Alcalá data centre in Madrid, strengthening the vendor's local proposition.
Some enterprises, notably in the public sector, are required to retain all data domestically. While SAP works with public cloud providers like AWS and Microsoft Azure to serve customers in Spain, they do not have local data centres.
Telefónica Empresas' private cloud Infrastructure-as-a-Service (IaaS) offering and SAP HANA Enterprise Cloud (SAP HEC – SAP's managed private cloud solution) will thus enable enhanced compliance with data sovereignty requirements.
An SAP spokesperson described Telefónica's Madrid data centre as "one of the best in Europe", which is "great added value for our customers".
Alcalá is not strictly Telefónica's data centre any more, following its 2019 sale to Asterion Industrial Partners as part of EUR500m package offloading eleven such facilities in Spain and the Americas (Telefónicawatch, #135). Telefónica is now a managed service provider anchor tenant of Asterion's Nabiax unit. It has recently been reported that Asterion has offered to buy a remaining twelve data centres from Telefónica for around EUR150m, as well as Telefónica being suggested to have an interest in taking a stake in Nabiax.
Building a multicloud "dream team"
Telefónica Empresas is clearly on a mission to boost its cloud and multicloud credentials in the large enterprise segment.
Just this year, the operator entered a Platform-as-a-Service (PaaS) agreement with BMC Software to add the Helix IT support management solution to its cloud offerings (Telefónicawatch, #140), as well as racking up partnerships with Google Cloud Platform (Telefónicawatch, #144) and Microsoft (Telefónicawatch, #142).
The operator also has maintained a partnership with AWS dating back to 2018 (Telefónicawatch, #125-#127).
With the new SAP deal, Enrique González Lezana, head of cloud, big data and blockchain businesses at Telefónica Spain, wrote in a company blog that Telefónica Empresas now has a cloud "dream team". With Telefónica Empresas able to offer multiple cloud options for where and how enterprises run their business online applications, Lezana summed up the multicloud strategy as enabling clients "to consume the IaaS and PaaS services of Telefónica just by connecting them on the same local network and, in addition, in the next room, they will have the Azure and Google Cloud nodes".
To support new cloud offerings and, more generally, the enterprise growth strategy, Telefónica opened a new Digital Operations Centre (DOC) in Madrid at the end of 2019, consolidating cybersecurity and business operations teams. The centre supports managed communications, cybersecurity, Internet of Things, and cloud computing (Telefónicawatch, #139).

Michelle Donegan is an experienced telecoms writer and has been contributing as a reporter and news analyst for TelcoTitans since July 2020.